* Working in the sector for three decades with its quality products Rubino Mattress targets to increase its exports in 2018.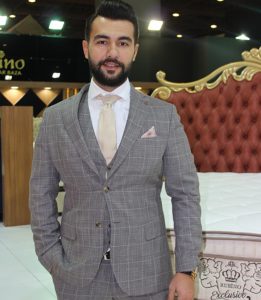 Operating in the sector for 30 years with its qualified products, Rubino Mattress combines its 3 decades of experience with quality. We spoke with Osman Göksal, Member of the Board of Rubino Mattress at Furniture Istanbul about the latest trends in the mattress industry.
What are the products Rubino Mattress offered to the market recently?
We have tended to natural products in recent times. We produced natural materials to stuff mattresses and to use as mattress fabric. These have been softer and the kind of products that we would like to use as consumers. While manufacturing firm mattresses in Turkey we directed softer mattresses to abroad. To reduce transport costs we developed packaging systems. We do these works to address our foreign partners more competitive. Novelties never stop. This is so at both raw material suppliers and at manufacturing companies.
Which natural raw materials are preferred mostly?
The stuff used in mattresses never change. The best product to be used at foam products is latex. It has both features natural and comfortable. Chemicals are involved in the following stages in any case. Wool is also used as a natural product. Camel wool and horsehair are also among the used materials. Our current clientele is not convenient for these products but we will prefer these in the future.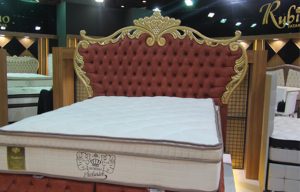 What were your targets for 2017 you set at the beginning? At which point are you now at those targets?
The market in Turkey has started to narrow down in Turkey. There is cash problem in the market. For this reason we tended to export markets. That's why we are here at this show. The audience we expect has not attended yet. I believe the number of visitors will increase next years.
What are the main problems at mattress exportation?
In fact, we solved that problem with packaging. We have no problem at export activities. Turkey is a good place for low-cost production base. Foreign markets know this well and they love buying from us. Our costs are reasonable and we have VAT reduction provided by the government.
How many countries do you export?
France is our leading export country. We are also shipping to Germany, The Netherlands and Arab countries. We have plans for Russian market as well. We have active wholesalers in that market. We will have discussions after the fair ends.
Would you like to add anything more?
Turkish manufacturers, the ones that have already started this work should manufacture exclusive products by adding their own ideas. Foreign markets have their own regular products anyways. We should offer them something different for them to choose us.