Awakening in a bedroom furnished with harmonious colors and models of your choice is one of the rare moments that you fell happy. The only thing to do for this end is to know how to design it right.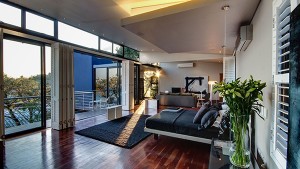 Decoration of the room where you sleep is as much important as the mattress you have for your quality of life. You can get rid of completely from all the tiredness of your body and all stresses in your mind if you sleep well. Small touches you may in your bedroom may sustain your sleep quality. You may remake the sprit of your decoration completely specific to your choice or turn it either into a classical or modern style. An important part of the human lives are spent in bedrooms. Family members get rid of their tiredness and being refreshed in bedrooms, which are becoming more comfortable and practical.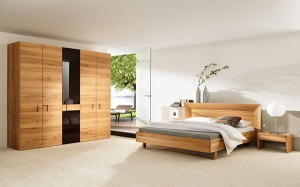 Actually you are free to decorate your spaces at a certain style as you wish. However, you may also be interested in the season's trend in furniture. This year warm colors seem to be top on the agenda in furniture concepts, besides the white that is the symbol of refreshment seems to be a must. In winter, halls and bedrooms are used most. Warm colors are still used in bedrooms as it was in the past years. Besides, brown emerges one of the alternatives for furniture. Wooden mattresses and bed strands seem to be preferred most this winter.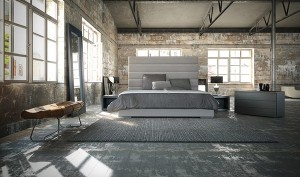 For comfortable and ergonomic designs, furniture that has more space for closet and storage should be preferred. Your room may be small. With suitable and intelligent solutions your bedroom may seem larger and practical than it was. Wardrobes, nightstands and dressers have to chick designs and have to have more spaces for storage. Harmony in terms of sizes is also important for the decoration elements, for they offer healthier functions. Color of the walls, carpets on the floor, and drapery on windows may make your room more energetic either by classical or glamorous style choices. Right choices make you comfortable and provide higher sleep quality.
While designing your bedroom:
Do not forget the mattress is the most important detail in the bedroom.
If your room is small, use mattresses with base.
Bed covers should be in harmony with all colors in the room.
If you are unsure on the colors, you may prefer neutral, pastel, champagne, or cream colors.
Dark color of tulle screens, and thick draperies help you sleep well.
Remove all items you do not need in the bedroom out, because it is not a warehouse or storage space.
Either small or large, a dimmed and practical nigh light is must for bedrooms.
#Decoration #tips #bedroom  #chick #colors #happy #design #comfortable  #furniture #mattress #neutral