CNR IMOB International Istanbul Furniture Fair, known as the world's third-biggest exhibition in its field, opened its doors at CNR EXPO Yeşilköy, on January 22. The exhibition will continue until January 27, 2019.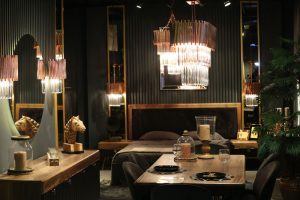 CNR IMOB broke multiple records in terms of the exhibitor and visitor numbers as well as the venue size and business volume it created. Out of the 189 thousand 934 people who visited the exhibition in 2018, 126 thousand 279 of them were domestic visitors and 63 thousand 655 of them were foreign.
An increase of 50% in foreign visitor numbers compared to the previous year was observed at CNR İMOB, which is ready to break a new record in 2019.
The exhibition, organized by Istanbul Trade Fairs, a CNR Holding subsidiary, in cooperation with MOSFED – Furniture Association Federation of Turkey, and supported by the Ministry of Trade and İİB – Istanbul Exporters' Associations, plays a key role in achieving Turkey's 10 billion dollar export target by 2023.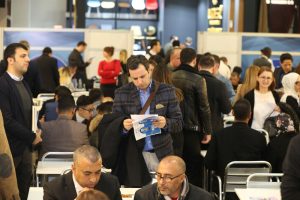 CNR IMOB, the international platform for the global furniture market, unites over 600 exhibitors with buyers from all over the world on 150 thousand sqm.
At the exhibition, thousands of products will be displayed from dreamy home furniture to decorative pieces, kids furniture that can be used from generation to generation, and comfortable office furniture.
CNR IMOB, which progressively contributes the furniture industry to reach export targets within the framework of 2023 vision, continues to offer its participants business development opportunities to open up to new markets.
Thirty-two thousand people have already got their online tickets from around the world mainly from Germany, France, Italy, Russia, Qatar, Iraq, and Saudi Arabia for this year's exhibition. IMOB 2019 will be hosting more than 120,000 visitors of whom 41,000 are foreigners.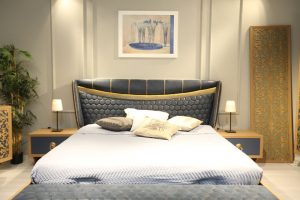 CNR Holding International Business Development Department implemented the Global Market Intelligence System with a total investment of $11 million, and 240 expert professionals have vigorously worked for CNR IMOB. With this system, furniture buyers from all over the world are invited to the exhibition and based on their needs, meetings with the Turkish furniture manufacturers are arranged. Thanks to the system, major buyers who have not yet entered the Turkey market will be coming to the exhibition. With the contribution of the BIA (Business Intelligence Agency) system, at least a 50 percent increase in foreign buyers ratio will be achieved this year. BIA brings professional furniture buyers from around the world following meticulous reviews. This dedicated effort has led to the successful growth of the exhibition over the years.
CNR İMOB is hosting the most comprehensive Hosted Buyer Program organization in Turkey initiated by CNR Holding. More than 550 foreign company representatives with high purchasing power will attend the "Buying Committees B2B Matchmaking Program."
With the other purchasing committee organization supported by the Ministry of Commerce and carried out within the scope of Exporters' Associations International Competitiveness Development Incentive (UR-GE) Project, the company representatives from 150 countries perform bilateral business meetings in the exhibition.
New projects bring excitement to IMOB
CNR IMOB, which offers professional buyers more than products, and promises a new lifestyle, hosts a new project this year.
Many companies from Saudi Arabia, Qatar and Kazakhistan, will present their "Contract Furniture" projects.
"Contract Furnitures" which are designed and manufactured for commercial facilities, hotels, hospitals and residence projects bring more excitement to the Turkish furniture industry.
#furniture, #IMOB, #CNR, #Turkey, #sleepwellmagazine, #themattressindustry