YOUBED, the most comfortable hotel bed with adjustable firmness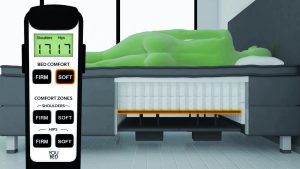 YouBed is the world's first hotel bed that provides adjustable firmness without compromising with any comfort features.
What is interesting about YouBed is that it hands the control of bed to the guest – for the first time the user can adjust the firmness of the bed without affecting their overall comfort. "A comfortable hotel bed is what hotel guests value the most during their stay. And for the first time it is not only possible, but also very easy, for hotels to become outstanding providers of just that," said Mattias Sörensen, CEO and founder of YouBed.
YouBed is the world's first spring system bed with adjustable firmness to suit your personal comfort preferences. It does so without interfering with its outstanding comfort features.
The firmness of the mattress is easily adjusted using a hand control that displays the firmness combination of the bed and gives you your unique comfort profile. You can also fine tune different comfort zones of the bed (shoulders and hips) to achieve a perfect personalization and trust that you always can return to your bed, wherever you are. Regardless of height, weight, body shape or sleeping position, a YouBed will always be your bed.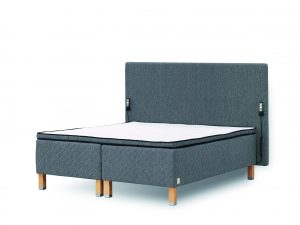 Patented innovation
YouBed's unique feature is based on a Swedish invention that is protected by several patents and patent applications. The novelty of the invention is that the spring system of the bed (pocket spring) for the first time can be compressed (and thereby change the firmness of the bed) without changing the surface of the bed, and still deliver the superior comfort features you can expect from a high-quality pocket spring mattress.
All beds are complete including top mattress and bed legs
Adjustable firmness (from soft to firm) 20 levels
Ability to fine tune the comfort zones (shoulders and hips)
Hand control with light display and soft-touch buttons
Double layer high quality pocket springs
Reinforced foot part for good sit comfort
Height: 63 cm (incl. bed legs and top mattress)
Sizes: According to customer requirements
Fabric: Anthracite Grey or Sandy Beige
Optional:
Velcro for attaching bed skirts
Zipper on top mattress for flexible use (single / double bed)