'Yataş Project' produces everything you need such as bed, bed base, bed cap, furniture, towels, bedspreads, and other textiles adapted to your choice with their color, size and specifications you want.
 Raising fast its rank among top 500 companies to 370th over previous year, famous Turkish bedding manufacturer Yatas celebrates 40th anniversary. Yataş Group reflects its expertise on bedding and sleep products in turnkey projects with Yataş Projects, a branch of activities of the group, as well as being at least as ambitious in project works. Yataş Projects Hibboux and Special Projects Group Manager Serhan Altop informed us about their activities covering turnkey, design and applications targeting to all enterprises from hotels to hospitals, from residences to guesthouses.
Would you inform us about what Yatas Projects does?
 Yataş Projects is a brand of Yatas, which offers turnkey projects and corporate products. It has been assuming turnkey designs, applications and applications in all the enterprises from the hotel to the hospital, from the residents to the guesthouses. It integrates institutional quality with special designs of customers in areas such as rooms, lobby, and meeting rooms. It also offers turn-key solution with specially designed furniture projects depending on the needs and budget of the clients, everything from bedding and textiles to all kinds of furniture.
What kinds of products are in your product line?
 It covers all needs of our customers for comfort and chick all products that may be needed and that can be produced in our factory from wooden materials including furniture for rooms and indoor spaces, mattresses, bases and textiles.
What differentiates your products from others?
 We have been developing both our technologies and products and quality since the beginning. We have several innovative products such as the mattresses made by using special spring technology developed by American company L&P. We are proud to introduce this technology to prestigious hotels in Turkey. Besides, we have new products in sleep category, such as Dacron 95, a washable quilt an ideal product for hotels and hospitals.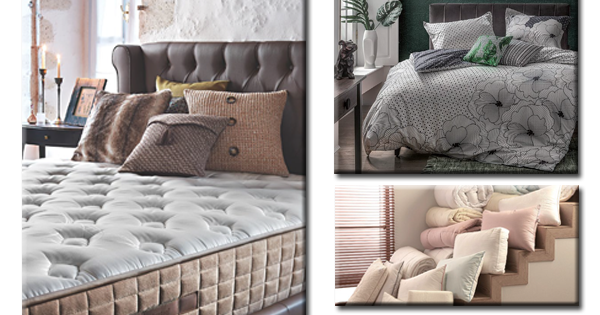 How was the year 2016 for your company and what are your expectations for the new year, in the fields of investments, and activities?
 2016, that was our 40th anniversary was a golden year for us. We went beyond our plans and expectations and have closed the year with a 50% growth over previous period. Acquiring Enza, a furniture brand, has contributed much to our furniture sales, especially in modular sofa and furniture sales. Our company grows both in domestic and export markets we have been in. We deliver both our products and our quality, innovative and functional designs to every market and aiming to expand the power of our brand in the world. Our major advantage is our integrated expertise in mattresses, furniture, accessories and home textile fields.
How are the needs and expectations of your customers reflected to the markets that you are serving in?
Quality consciousness has been improved in the tourism industry. In line with changes in the needs and expectations of the customers, the needs and expectations of the companies are also changing. Earlier, customers were preferring economic products, now they have begun to buy high end, prestigious and distinguished products for their needs. They began to seek better products that emphasize on the architectural and conceptual values, the products that is best for their needs. They demand the best service, new concepts and new materials for decorations. We have a rich reference list that covers almost all hotels. We keep our success we have realized in mattresses to transfer it into special furniture production for changing needs of hotel businesses.
#Yataş #YataşProjects #Projects #Perfect #Comfort #PerfectComfort #Businesses #manset