Dogtas believes that mattresses should be customized individually and offers orthopedic units for better quality of life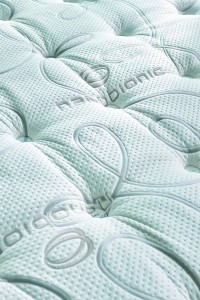 Reflecting its experiences in furniture industry to mattress manufacturing, Dogtas tries to offer the right mattresses to right people depending on their form, weigh and needs. In its Bohemia type products, the softtouch spring system is used, specially produced for Dogtas by Legget&Platt, to provide separate hardness for spouses having different weighs.
Coconut Latex series are made of natural camel wool and coconut fibers that increase air ventilation and minimize the cessation of sleep. Private mattress provides seven different level of hardness with four different spring system that are applied to different parts of the body and improves blood circulation. Energy up model contains germanium elements that increases oxygen level in the body and minimizes awakening during sleep.
Clima plus mattress are made of special thermoreg fabric to keep the temperature of the mattress at an ideal level and prevents perspiration and feeling cold. In the High D series of product line there are Bohemia, a mattress with special fabric to prevent bacteria, Coconut Latex, made of camel wool, Private, having different springs and hardness, Softtouch, customized by several springs and knitted fabrics.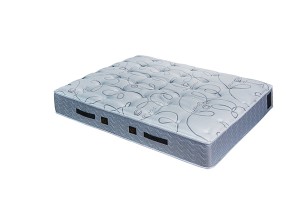 Optima series contains several types, including Energy up, having germanium element for more oxygen, Visco Pocket, made of visco foams to lessen the pressure and tencel fabrics made of eucalyptus, Exclusive Plus, contains exotic aromas of yian yang flowers, New Luxus, have special pads made of hygienic Hungarian goose feather, Nanobionic, with honeycomb spring system reflect the body energy back to the tisues, Honeycom, prevents bacteria with its acripto spec, Clima Plus, made of special thermoreg fabrics and is full-orthopedic, Lovely, is for lovers of soft mattresses, made of aphrodisiac fabrics, Loft, has embedded passiflora and daisy essences.
Smart Series contains, Med-Pedic Superflex, made of knitted fabric and is environment friendly keep out bacteria, fungi and mites, Mikado, is for semi-soft mattress lovers and Superteen is produced for kids and young people who need special support for their muscle and spine development.
#Sleep #Dogtas #mattresses #Bohemia #softtouch_spring #Coconut_Latex_series #natural #camel_wool #Clima_plus #Bohemia #Optima_series