Persono, one of the most exclusive mattress brands of the world, offers attractive products for comfort and health.

Producer of fully handmade and completely made to measure mattresses presents its innovation "Glamour built-in sheet."
Persono is much more than a simple mattress; it is a masterpiece of beauty and design in your bedroom.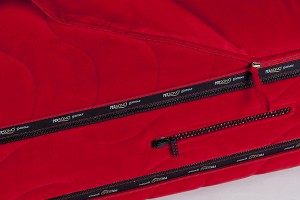 Born in 2003, Persono is a unique company, established by a team that seeks to always put you first, whose purpose is the development and manufacture of mattresses that exude excellence. Persono offers collections that have been developed to optimize comfort and, simultaneously, conceive products that meet the needs of the most demanding customers involved in the state of the art decoration. The company officials state their mission as to boiling down to the essential: helping you sleep naturally. Totally handmade, the products using the most advanced materials are completely made to measure.
The interior of your choice is dressed with appealing covers in a glamour, luxury or a casual concept way.
After the huge success in Portugal, Persono is spreading around the world, being mandatory presence in the most renowned world fairs. Among this year's exhibitions where it marked or will mark its presence are Brussels Furniture Fair, IMM Cologne, Maison & Object and Mueble Zaragoza.
Persono elevates mattresses to the next level: it makes them comfortably beautiful and so brings more beauty to your day.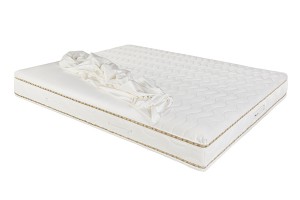 "Our dream is to make our customers happier, because they sleep better and peacefully, when using our products, produced with the most appealing materials with love handmade technology. Our vision is to make our innovation of incorporated sheet – "Buit-in Sheet" an important part of the future of mattresses and continue our research to new products combining design and comfort. Our values are caring for people and the way they live. In the choice of our raw materials we have special attention to animals and nature conservation. We aim to generate more jobs; that's why all our products are totally handmade," explains an official at Persono and gives below remarks:
"Why Is Persono Dıfferent And Exclusıve?
1. Persono produces only really tailored mattresses
2. Persono does handmade all its products
3. Besides design and colors you can also pick up different inner materials combinations
4. The inner core can be personalized according to your physical characteristics and/or preferences
5. Persono is the mattress brand for interior decorators, designers and architects
Persono Glamour Concept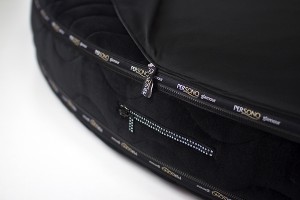 The Persono "Built-in sheet" innovation allows a complete view of the side of the mattress, which turns it into a design piece.
Combining comfort and design, Persono Glamour Concept mattress made with Swarovski ® elements, zippers, are also functional with four side pockets that can be used to hold personal objects.
The mattress protector and the bottom sheet are always in place, with no wrinkles.
All Persono Glamour Concept mattresses are provided with three sheets and two mattress protectors. All covers are quilted and have fire retardant properties.
Persono Luxury Concept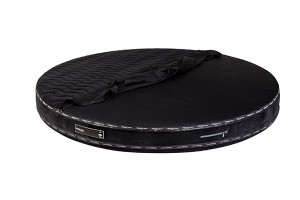 Ten years of market confidence, with thousands of well-slept nights on confortable mattresses enveloped by beautiful and appealing fabrics, have placed Persono Luxury Concept in a position of prominence in the mattress market for the most demanding consumers. With unique and exclusive finishing touches, in addition to its creative and aesthetic standards, the essence of the collection denotes function and beauty.
Persono Casual Concept
This was the very first concept developed by Persono and already enjoys ten years of history. Aimed at those who seek a lower price without losing a good night's sleep, Persono has developed exclusive models that unite comfort and quality.
These models have thinner cores, covered with simpler stretch materials, but do not sacrifice top quality, hygiene and functionality.
#PERSONO  #Glamour #exclusive #handmade #mattress #comfort   #health #protectors #Luxury #Casual  #quilted #covers #manset