* Over 100 respectful brands from various countries of the world showcased their latest products at Istanbul Expo Center, 26-29 September 2018. Exhibitors already wanted to enlarge their booths for the next edition.
In line with fast development observed in the Turkish mattress industry in last 15 years, SLEEP WELL EXPO has also been growing steadily. As the first and the only trade fair dedicated to the mattress supply industry and technologies, the 5th International Sleep Well Expo Istanbul 2018 recorded another great edition at Istanbul Expo Center, 26-29 September 2018. A good number of leading brands from all segments of the industry were at the fair to welcome their domestic and international visitors. Some of the leading names in the industry exhibited at the fair included:
Nordson (Aat Makina Sanayi Ve Ticaret A.Ş.), Aydın Tekstıl, Adalar Kimya, Aközlü Dış Ticaret, Akpolı Industrıal Products, Allbeco, Allbemac Makina, Bed Covers, Beha Plastıc, Belıeve,  Best Foam, Boğaziçi Malzemecilik,  Boyçelik Metal,  Boyteks Tekstil, Comfytex (Küçükler Tekstil Sanayi Ve Ticaret),  Dlabel (Doğuş Ofset Matbacılık), Doreplas Plastik, Durak Tekstil, Edr Kimya, Elektroteks,  Emr Fermuar, Ergofoam (Hurpol Poliüretan), Etg Tekstil, Feryal Fermuar, Form Sünger, Furniçin, Gemba Makine, Giz Grup Tekstil, Görenler Giyim Tekstil, Güçteks Mensucat,  Hasplast Plastik, Elıs (Argun Demır Celık Metal), Hengye Machınery, Innova Beddıng, I-Fıx Makina, İgeme, İpeker Tekstil, Kaliteks, Kay Tekstik, Kaytela Tekstil, Kırayteks Tekstil, Lineer Hidrolik, Md Makina Dizayn, Mert Makına, Mesa Etiket, Metal Matris, Mıtsan Makına, Mtf Mensucat, Nano Yay, Nerteks İplik, Nova Sünger, Onur Kapitone, Özen İplik, Pakipek Tekstil, Robatech Tutkal, Roza İpek, Saran Mensucat, Sefa Kimya, Seral Tekstil, Servoteks, Sıgma, Simiteks Tekstil, Sleep Well Magazıne, Sova Yatak, Src Internatıonal Trade,  Super Kutu Ve Ambalaj,  Şeritçioğlu, Teknoteks Makina,  Trakya Pack,  Ümit Elektronik Makina, Wellmatt, Yabao, Yapı Lider Kimya,  Zolytech, Zhejıang Huajıan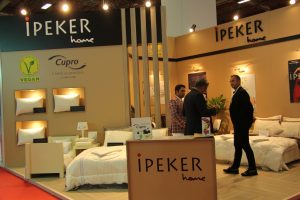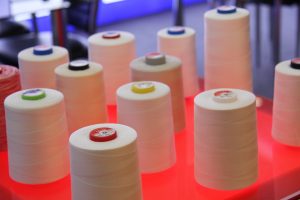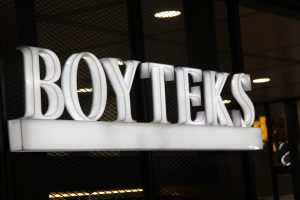 From machinery, technologies, raw materials, up to components and services the show covered all of the sub-industry fields and technologies of the mattress manufacturing industry.
Pointing out that there were more product varieties in this year's edition of the show, Omer Faruk Gorun, project manager of Sleep Well Expo, said, "We have been more assertive this year with regards to professional visitors. We had the pleasure of welcoming a lot of professional visitors coming from foreign markets. We had a powerful buyers' delegation from Oman in addition to some other groups coming from different countries. The history of five years has made the fair a well-known event around the world and many buyers and producers put the name Sleep Well Expo on their annual agenda well before the event's date. We are thankful to our esteemed industrialists who have contributed to the growth of our event. We are shaping a world fair here altogether."
Turkey's mattress industry has been going through major changes leaving many less-developed stages behind. Almost all kinds of modern mattresses are either manufactured or represented in Turkey.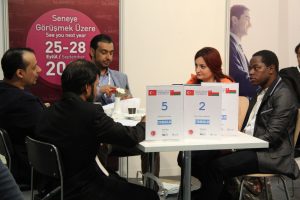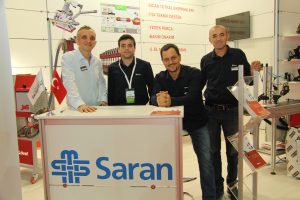 Sleep Well Expo represents a wide range of portfolio including the latest products of mattress manufacturers, pillow manufacturers, comforter and other sleep product manufacturers, exporters and dealers. They were mainly mattress exporters and importers, bedding manufacturers, home textile manufacturers, coverlet manufacturers, equipment firms, distributors, agents, chain store purchasing authorities, local furniture stores, professional import and export firms, designers, hotel purchasing managers, interior design firms, experts of the private sector, mattress industry buyers and trade press portals… In short, all members of the industry come together at the Sleep Well Expo – Mattress Supply Industry and Technologies Fair.
Running towards its major targets of 2023 set by the government; Turkey continues to pursue its development worldwide with its rapidly increasing population, advantageous geography, and contribution of exports by its advantageous geography. One of the most important sectors in Turkey, without any doubt, is the mattress industry, mattress machinery and components industry. Developments, innovations and example solidarity of the sector which has been performed in the mattress sector in recent years, have become the factors which affect the sleep products sector positively. With the same token, many positive economic indications which have been performed on behalf of the country and the sector in recent years, many regulations and directives made for the business volume and the mattress sector which has grown depending on the flow of foreign investments, indicate the importance of INTERNATIONAL SLEEP WELL EXPO.
#SleepwellExpo2018, #VoliFair, #Boyteks, #UmitMakina, #themattressindustry, #industry, #sleepwellmagazine