Retaining its sleep quality from generation to generation, IDAS serves with its above 500 sales points nationwide.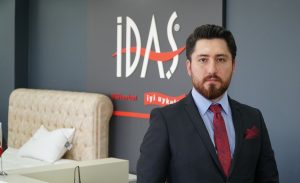 IDAS Turkey Sales and Marketing Director Bozkurt Sisman stated that they could realize faster delivery in 6-7 days with its 40% growth in storage capacity. Bozkurt Sisman remarks IDAS' export organizations for 2020.
Can you give an idea about the position of mattress and mattress products in the furniture sector?
Bed and mattress products have achieved great success with their innovative products supported by R&D in recent years. With these successes, our country has become a production center. We have qualified personnel, technological infrastructure and geographical advantage. We are always able to create a competitive environment in the international platform. In this sense, it is important to determine the needs of world markets that show differences and to keep the analysis process sufficient to collect all the data. As a result of this analysis, it will be easier to determine the right market, the right product, the right price and the right sales channel, and it will prevent repetitive works.
What was the course of the development of Turkish furniture exports in 2019? What kind of export map will your company determine in 2020?
Turkish furniture continues to stand out in the global market with its knowledge from the past and superior success. As we move forward in our strategies to become a global brand, we plan to identify the real needs of markets with different dynamics and to establish sales network, product group, price policies and distribution networks in line with these needs. We complete our domestic structuring. At the same time, we are investing to become a global brand in the next 10 years. Currently, while accelerating our domestic structure, we act in the form of more preparatory work within our structure abroad. We are working to gain experience in Europe, Balkan and Middle East regions.
Istanbul, Izmir and Bursa are leading cities of Turkey in terms of bed production. In which position do you see your city in bed production and export? What do you think should be done to make it better?
Producers in Turkey usually produce in Kayseri, Istanbul and Izmir. Kayseri provides for almost half of the total production. If adequate development is achieved in R & D, we can accelerate the sector.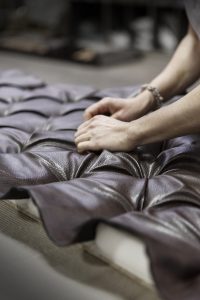 Can you make a remark about your location in terms of raw materials and distribution?
We produce all of our production in our Bozüyük factory which is established on an area of 70.000 m2. The production area is built on 70.000 square meters and 32.000 square meters closed area. By the end of the year, our closed area will have reached 38,000 square meters. At the same time, we build new systems and inventories with innovative models that will give us added value in terms of both logistics and raw material stock. With a 40% growth in stock capacity, we will be able to deliver faster with 6-7 days. In order to reach the most unreachable regions, we take care to shape our sales network and carry out our works in this way. We have over 500 sales points all over Turkey spread throughout and we are proud to be a national brand. Bozüyük is extremely advantageous in terms of proximity to raw material suppliers and a region with advanced logistics facilities. However, as in all regions, there are problems in terms of human resources.
Which of the fairs held in Turkey and abroad do you participate?
More than one furniture fair has been organized in recent years and international furniture fairs are planned without considering the dates. This is a very serious financial burden for us exhibitors to participate in more than one fair. On the other hand, the participation for foreign visitors is affected negatively. In this context, we participate in Istanbul furniture fair every year, although we evaluate local fairs and festivals from time to time. Cologne-IMM Fair for 2020 is on our agenda.