Turkish furniture brands attracted great attention with their designs
MOSDER members once again participated in I Saloni Milano Furniture Fair, April 12-17, 2016. The members met with sector representatives coming across Europe and distant regions in the fair, which sets worldwide furniture trends. The members achieved important collaborations.
Working at maximum levels in order to get Turkish furniture sector to its deserved place, the Association of Turkish Furniture Manufacturers (MOSDER) met with sector representatives and fair attendants in furniture, accessories, kitchen-bathroom furniture and design Fair I Saloni which took place in Milan, April 12-17, 2016.
I Saloni hosted new trade relations
As being the biggest furniture fair in the world and hosting 8 member companies of MOSDER, I Saloni brought the furniture brands from Europe and distant regions together with sector representatives.  In the fair with intense trade relations, the designs by Turkish furniture brands were greatly appreciated.  Within the context of this fair which brought the vision of worldwide furniture sector to the light, Turkish furniture sector had the chance to introduce Turkish furniture style and quality to the worldwide market.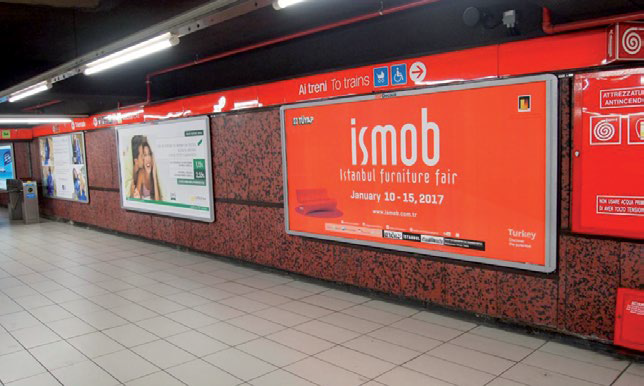 Advertising works for ISMOB 2017 was situated across Milano
Furthermore, I-Saloni welcomed the foreign promotional activity for Istanbul Furniture Fair-ISMOB 2017 which will take place in TUYAP between the dates of January 10-15, 2017. The advertising works were held in 105 different locations in Malpensa Airport, around the fair and in metro stations; these ads attracted great attention of the guests.
The MOSDER member companies which participated in I Saloni Fair can be listed as follow: Alfemo, Bellona, Casa, Çilek, İşbir, Kilim, Mobi, Vanessa.
#furniture, #furnituresector, #Milan, #ISaloni, #Milano, #FurnitureFair, #ISMOB, #MOSDER