* Ersan Madeni Esya stands out amongst others in the mattress industry where a harsh competition exists with its functional, innovative and practical products offered by its brand AE Primus Betten and Smartrest.
Welcoming orders from different parts of the world for its wide range of products as one of the respectful leaders of the mattress industry, Ersan Madeni has been progressing on the way to be a global brand through its products and technologies. Aynur Erman, General Manager of Ersan Madeni Esya highlighted their priorities by saying, "We produce with the most up-to-dated technologies by concentering on R&D studies. We come forward in this very competitive industry with our quality service and accomplishments."
As one of the first brands in adjustable beds and boxsprings not only in Turkey but also in Europe, the company aims at bringing together many different customer groups from different parts of the world at fairs. IMM Cologne is one of the most important fairs of the furniture industry. We directed questions about their participation in IMM while we were getting her remarks about 2018.
You are attending to IMM Cologne. Has your company ever been in this fair before? Do you have any surprises for your customers with the new year? Which products will you display?
This will be our third participation in IMM Cologne. This important fair in Europe has been maintaining its identity of setting trends for the furniture and home decoration for many years. We can make a little criticism with such details as it is not overcrowded as it was in the past because of Far East's being an important player in the industry and emerging of local shows In different regions of the world. Despite all these disadvantages, IMM Cologne fair has still been maintaining its importance and value for exporter companies like ours to exist in new markets and to be in distribution channels to reach and sell to whole-sellers through the internet in addition to traditional whole-sellers in Europe.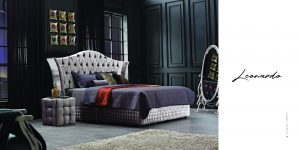 In addition, European market has been keeping its position to be the most attractive market from the standpoints of product range and the target audience of Ersan, AE Primus Betten and Smartrest.
To display in the fair, we have prepared adjustable bed bases addressing to North European market and customer preference in line with aforementioned reasons and strategies. We made these boxsprings plain and more functionally designed. We preferred trend colors such as plain and pastel in our products.
What do you think about the biggest difficulty of the mattress industry and opportunities of the sector to producers?
The mattress industry is a really big and growing sector. It always encounters some difficulties because of harsh competition it has. Turkey is one of the countries where the competition is very intense. There are a lot of respectful Turkish manufacturer companies operating both at home and abroad. We, as Ersan, aim to be a successful company for surviving in this competition-dominated and strong industry by producing AE Primus Betten branded mattresses, boxsprings, headboards and accessories and SmartRest branded more functional adjustable boxsprings that are convenient to today's technologies.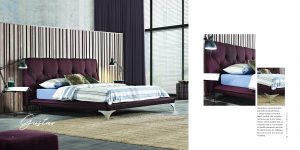 What do you do to answer these difficulties and opportunities?
Scientific people, even many who are not scientific, offer many new innovations every day. While some of these innovations vanish some existing products, some of them open new opportunities for some products. We have to follow up innovations at this manner. Stopping will even be going backward. Fairs and business trips offer us unbelievable opportunities to us to see these products. We, in our turn, are making use of this information accumulation and experiences in our products.
How do you evaluate 2018 from the standpoints of your company and industry? What is your point of view about 2019?
2018 was a difficult year with a lot of economic fluctuations. And was not only peculiar to Turkey but to the whole world. As I mentioned above we witness many innovations and new developments every day and we have to keep up with these changes. We need to read the future with today's data. 2018 was not an easy year but we cannot say that we experienced a bad year. We are hoping to be better and to grow in 2019. This is what we believe and what we are motivated for.
#mattress, #bedding, #mattressindustry, #interview, #news, #magazine,