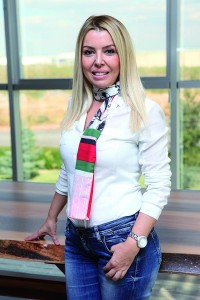 The brand increases the number of stores in Germany
A mattress and boxspring brand in the world, A&E Primus Betten, who combines comfort, aesthetics, originality and quality in its designs, has changed its production policy towards ecological processes and added natural mattresses in its product portfolio. Owner of the brand Aynur Erman informed about their activities.
How were the reactions you got in trade shows?
There were great interests in Germany. Two buyers wanted to open stores to sell only our products. At the same time, our firm in Israel also participated in a fair there. All responses are good for us. Primus Betten is known and is preferred now. A certain level of familiarity has been established visually, in trust and in quality. We plan to be active in Europe with our shop in shop operations.
Do you consider opening new stores in Germany?
Yes, we do. There is a showroom in Cologne and two more stores will be open. We will be at 6 to 7 more locations by mid-2017. In this matter we behave selectively even on the regional and streetwise choices. Since we targeted upper segment, we have to be careful. We especially aim native Germans in these markets.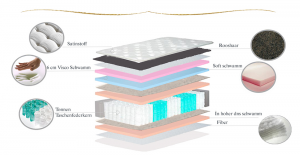 On product varieties
 Hand made mattresses are most important for us, they attracted great interest of our buyers. All made by labor, everything is crafted by the people using natural materials such as horsehair. By now, we have thirty varieties five of which are completely handmade.
On differences between domestic and international markets
Handmade mattresses are sold well at premium prices in Europe. It is not so cheap and easy to produce in Turkey. Costs are high, but there is limited number of producers of handmade products. We also have a unique design and our prices are still competitive. There is a great potential for handmade mattresses.
#Germany #Natural #mattresses #Primus_AandE_Betten #boxspring #quality #trade #international