Ural Medikal, which is one of the main medical suppliers in terms of memory foam products and owner of world famous Viskolove brand, always builds up good relationships with their customers.
Ural Medikal is a respectful brand in the sleep products industry with its quality products and services. It has applied a good management during the pandemic period. We asked the details of their operations to Emirhan Yeterler, executive director of the company.
What is the biggest challenge you have been facing these days?
Planning has never been a particularly easy task, but the spread of COVID-19 has made it even more difficult due to the unclear economic conditions, endless uncertainties and time horizons of the global pandemic. During these hard times, our initial considerations have been towards maintaining our health, both physical and mental. We are all experiencing a lot of intense emotions, fear, anxiety, hopelessness. Uncertainty is plaguing us all. Yet there are reasons for optimism in the long-term. In this regard, the actions taken by Ural Medikal have been successful thanks to the effort of all of us for remaining focused on reinforcing a healthy mindset and positivity in order to push forward and leverage new opportunities. These actions have helped us build value on the other side of this crisis.
A crisis requires quick thinking, agile strategic planning, immediate actions and a moving- forward mindset.
Have you been re-organized for working in terms of production, logistics and distribution?
Ural Medikal, as any other company, has a defining role to play in navigating the current crisis by ensuring an effective response, managing supply-chain disruptions, safeguarding the well-being of its ́ employees, and by adjusting daily working practices. As the pandemic continues to threaten the "business as usual" approach, global economic realities are significantly impacting every aspect of our lives. The massive changes in customer behavior and business outlook have put organizational priorities on the front lines. To chart a path forward, Ural Medikal is focusing on the now, while planning for recovery in the medium to long term, leading with purpose by taking care of its ́ stakeholders.
We see this period as an opportunity to establish our starting points and planning process to cut through the uncertainty and make the best possible decisions in order to maintain Ural's reputation. Our main goal is to consistently deliver on our customers' ́ requests and expectations by demonstrating agile adaptation to market shifts. As Ural Medikal, we actively continue with our production by formalizing and standardizing new operating procedures, processes, and tools that help keep the staff safe, even though the global lockdown period brought up some delays due to lack of supply chain functionality. Particularly, in the midst of this global pause, we focused on monitoring the company's liquidity and earnings performance and on formally identifying the most relevant indicators among all the business lines and operational drivers. In this sense, we decided to reinvent our business by accelerating our digital ambition and analytics engines in order to improve purpose- driven decision making journeys that create trust and deliver more value to our customers.
During the pandemic process, interest in hospital beds increased. Do you have production in this area or do you plan to produce?
Indeed, during this crisis there has been more interest in mattresses and pillows for medical purposes. As for Ural Medikal, which is one of the main medical suppliers in terms of memory foam products, we are proactively building bridges with other institutions for launching a new project in this regard. We are reorienting our efforts to genuinely address societýs needs, such as safety, security and everyday convenience.
Are there any changes in pre-programmed projects and objectives, such as fairs, export operations, solutions, etc.?
There are no changes in our pre-programmed projects, everything continues as the same. As our export operations are growing, we are looking forward to attending more fairs as soon as they start.
Is there any message you would like to underline?
The coronavirus crisis is causing sleep disturbance, a common stress response. Hence, it is important that we focus on fostering and developing healthier sleep patterns in order to get better rest. Better sleep habits help strengthen our immune system.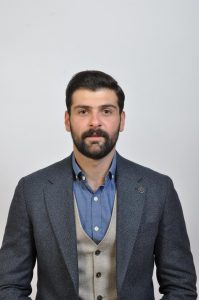 Viskolove müşterilerini seviyor!
Hafızalı sünger ürünleri açısından temel medikal tedarikçilerden biri olan ve dünyaca ünlü bir marka olan Ural Medikal her zaman müşterileri ile iyi İlişkiler inşa ediyor.
Ural Medikal, kaliteli ürünleri ve hizmetleri ile uyku ürünleri sektöründe saygın bir markadır. Firma pandemi süresince iyi bir yönetim sergiledi. Ural Medikal'in yetkili müdürü Emirhan Yeterler'e çalışmalarının detaylarını sorduk.
Bugünlerde karşılaştığınız en büyük zorluk nedir?
Planlama hiç bu kadar kolay olmamıştı, ancak COVID-19'un yayılması, küresel pandeminin belirsiz ekonomik şartları, sonsuz belirsizlikleri ve zaman ufukları yüzünden daha da zor hale getirdi. Bu zor zamanlarda, ilk düşüncelerimiz hem fiziksel hem de zihinsel sağlığımızı korumaktı. Hepimiz çok yoğun duygu, korku, endişe, umutsuzluk yaşıyoruz. Belirsizlik hepimizi rahatsız ediyor. Yine de uzun vadede iyimser olmak için sebepler var. Bu bağlamda, Ural Medikal tarafından atılan adımlar, hepimizin yeni fırsatları ileriye taşımak ve güçlendirmek için sağlıklı bir zihniyet ve pozitifliği güçlendirmeye odaklanmış çabamız sayesinde başarılı olmuştur. Bu eylemler, bu krizin diğer tarafında değer katmamıza yardımcı oldu.
Bir kriz hızlı düşünme, çevik stratejik planlama, acil eylemler ve ileriye dönük bir zihniyet gerektirir.
Üretim, lojistik ve dağıtım konularında çalışmak üzere yeniden organize oldunuz mu?
Ural Medikal, diğer herhangi bir şirket gibi, etkili bir karşılık sağlayarak, tedarik zinciri aksaklıklarını yöneterek, çalışanlarının refahını koruyarak ve günlük çalışma uygulamalarını ayarlayarak mevcut krizde bulunmada belirleyici bir rol oynamaktadır. Pandemi "her zamanki gibi iş" yaklaşımını tehdit etmeye devam ederken, küresel ekonomik gerçekler hayatımızın her alanını önemli ölçüde etkiliyor. Müşteri davranışı ve iş görünümündeki muazzam değişiklikler, kurumsal öncelikleri ön plana çıkardı. İleriye doğru bir yol çizmek için Ural Medikal, orta ve uzun vadede toparlanmayı planlarken, paydaşlarına özen göstererek amaca yöneliyor.
Bu dönemi belirsizlikten kurtulmak ve Ural'ın itibarını korumak için mümkün olan en iyi kararları almak için başlangıç ​​noktalarımızı ve planlama sürecimizi oluşturma fırsatı olarak görüyoruz. Ana hedefimiz, pazardaki değişimlere çevik bir uyum göstererek müşterilerimizin istek ve beklentilerini tutarlı bir şekilde yerine getirmektir. Ural Medikal olarak, küresel kilitlenme süresi tedarik zinciri işlevselliği eksikliği yüzünden bazı gecikmeler getirmesine rağmen, personelimizi güvende tutmaya yardımcı olan yeni işletim prosedürlerini, süreçleri ve araçları resmileştirerek ve standartlaştırarak üretimimize aktif olarak devam ediyoruz. Özellikle, bu küresel duraklamanın ortasında, şirketin likidite ve kazanç performansını izlemeye ve tüm iş kolları ve operasyonel sürücüler arasında en alakalı göstergeleri resmi olarak belirlemeye odaklandık. Bu anlamda, güven veren ve müşterilerimize daha fazla değer katan amaç odaklı karar verme yolculuklarını iyileştirmek için dijital hırs ve analiz motorlarımızı hızlandırarak işimizi yeniden keşfetmeye karar verdik.
Pandemi sürecinde hastane yataklarına ilgi arttı. Bu alanda üretiminiz var mı yoksa üretmeyi planlıyor musunuz?
Gerçekten de, bu kriz sırasında tıbbi amaçlar için yatak ve yastıklara daha fazla ilgi duyulmaktadır. Hafızalı sünger ürünleri konusunda ana tıbbi tedarikçilerden biri olan Ural Medikal ise, bu konuda yeni bir proje başlatmak için proaktif olarak diğer kurumlarla köprüler kuruyoruz. Güvenlik, emniyet ve günlük kolaylık gibi toplumların ihtiyaçlarını gerçekten ele alma çabalarımızı yeniden yönlendiriyoruz.
Önceden programlanmış projelerde ve hedeflerde, mesela fuarlar, ihracat operasyonları, çözümler vb. Herhangi bir değişiklik var mı?
Önceden programlanmış projelerimizde hiçbir değişiklik yok, her şey aynı şekilde devam ediyor. İhracat operasyonlarımız büyüdükçe, başlar başlamaz daha fazla fuara katılmayı dört gözle bekliyoruz.
Altını çizmek istediğiniz herhangi bir mesaj var mı?
Koronavirüs krizi, yaygın bir stres karşılığı olan uyku bozukluğuna sebep oluyor. Bu yüzden, daha iyi dinlenmek için daha sağlıklı uyku düzenlerini geliştirmeye ve geliştirmeye odaklanmamız önemlidir. Daha iyi uyku alışkanlıkları bağışıklık sistemimizi güçlendirmeye yardımcı olur.
#viskolove, #üretim, #lojistik, #bed, #medikal, #uralmedikal, #customers,