Tufan Boynuyoğun, Turkey Sales Manager of Isbir Yatak, details Isbir Yatak's social media approach.
Could you explain the approach of your company to social media?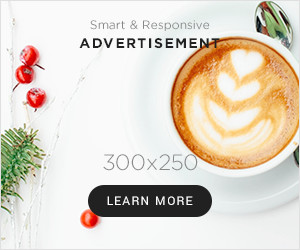 In our present day social media is an important platform for brands to reach their target audience. We at İşbir Yatak have a social media approach in which we inform our consumers about the new products and technologies we have developed and our special offers, we reach out to our vendors and our social stakeholders like our employees to reinforce our leading position in the sector. We believe in the power of social media and its impact on our target audience. We see the social media not only as a single direct communication tool but also as platforms where we meet with our consumers, potential customers and social stakeholders.
What social networks does your company use? Do you follow the trends in the social media networks?
Facebook, Instagram, Twitter, YouTube and LinkedIn are the social media channels we use intensively. Most of our consumers can reach us on these platforms.
The subject of social media content is quite rapid. Of course brands need to follow the trends and renew themselves in terms of content and image. We at İşbir Yatak follow the developments in the world closely and continue to work with a team that has expertise in this field.
Do the social media have an impact on your sales? If you do invest in social media can you give us details about its impact on your domestic and international sales?
Generally we aim to organically increase the number of our followers by sharing items that make the lives of our followers easier; items that are useful to them and interact with them. In promotional and launching periods, when we have short and long term sales, we work to increase our visibility and support sales with sponsored advertisements.
In terms of international operations, we conduct detailed research on the consumer habits and actual lifestyle of consumers in the country where action is being taken. At the end of this research we assess the sensitivities of the country with our local partner there to develop and apply local strategies that are suitable to that region.
Do you reinforce you social networks by doing R&D work according to your target audience?
Our analysis work, which we conduct in addition to R&D according to the needs and habits of consumers, is the focal point of both our production and our social media communication. We also reflect on the social media platforms our leading position in developing the newest technologies in production with the feedback we receive from the field. On these platforms we gauge consumer inclinations and purchasing actions to make the necessary changes in our production. The gauging and analysis work we do every month on a regular basis guide us. We do the planning for the next month according to the results of this work. By incorporating every product and new technology we have developed according to the needs of our consumers on the social media we make the bonds between our consumers and our brands stronger.
Do you have any new work that you have or will undertake soon to introduce your company to a wider audience on the social media? For example giving advertisements to Instagram bloggers and influencer or organizing regular drawings.
We conduct many simultaneous operations on every platform to bring our brand to much wider audiences. We not only organize drawings on this subject but we also cooperate with Influencers and Youtubers that correspond to our brand identity. For example we have started cooperating with a Youtuber, who is an expert in the field, to emphasize "spine health" in an effort to create an effective awareness among our consumers. We have prepared a sharing schedule on all social media platforms to share the work we have been doing on this subject in the very near future.
In addition to this we are speaking to different influencers about short and long term cooperation. 2020 will be a year in which this type of cooperation will gain importance for us.
#işbir, #social media, #products, #communication, #consumer,