Weltew Home ranked as the most furniture exporting brand of İnegöl in 2021 on a sector basis with its export of 22.2 million dollars. 
İnegöl's Foreign Trade Statistics for 2021 were shared with the public by İnegöl Chamber of Commerce and Industry (İTSO). Accordingly, with its export of 22.2 million dollars, Weltew Home broke its own record as it did last year and became the export star in the furniture field of İnegöl.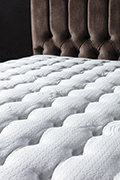 Mustafa Balcı, Chairman of the Board of Directors of the export champion company, said: "First of all, rather than the leadership of our company in the ranking, we are extremely happy and proud that the furniture sector has the highest rate among the export figures in İnegöl. As we grow with our own brand, we continue to work with a very strong motivation for the development of our city and our country to gain a much more place in the world area. "
Attributing the secret of this success of Weltew Home, which has achieved a great momentum in exports in the last 3 years, to completely branding and the right showroom investments, Mustafa Balcı said, "Our brand, Weltew Home, has managed to become a Turquality brand in 2017 and has determined the promotion of Turkish furniture to the world as a strategic goal for itself."
Mustafa Balcı, Chairman of the Board of Directors of Weltew Home, said: "Another secret of Weltew Home is that we support teamwork with the idea that cooperation and dedication are the basis of success. We believe in the power of synergy and care about team performance as well as individual performance. In this direction, we are a very large family that runs to the same goal with its employees. "
"We invested not only in good times but also in bad times, we opened showrooms, we believed in ourselves!"
"While we were the export champion of the year among İnegöl's furniture producers in 2020, we also worked with great devotion against the challenging pandemic conditions in the last three years and in this direction, we are taking firm steps towards our goals with the growth we have shown both in the domestic and foreign markets. Despite the raw material supply problem faced by our industry with the pandemic, we have not hesitated to invest in our brand, to open showroom at domestic  and foreign market, despite a period of ups and downs, where global commercial relations have changed in size and the course of economic indicators have changed. We laid the foundations of our new factory investment in these periods. At the beginning of 2022, we launched our Weltew Bedding brand. In this direction, we set out with the goal of getting a 35% share from the sector." Mustafa Balcı stated.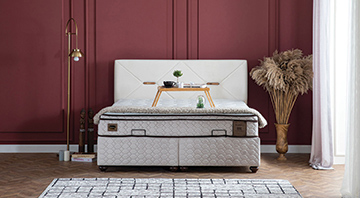 "We have conducted our market analyses correctly; we have determined on-target routes rather than aggressive growth abroad"
Mustafa Balcı pointed out that "It ensures that your company is represented correctly abroad as long as you have a quality brand perception based on solid foundations at domestic market and in this direction, we have conducted our market analyses correctly, we have determined on-target routes rather than aggressive growth abroad. We primarily exported the products we produced to geographies close to our own culture. After that, we entered the countries in our target market, especially the European countries, where we analyzed the furniture habits. The dealers, who initially bought a container of furniture from us, then joined with us to open their own Weltew Home showrooms. Thus, instead of a container product, tons of our products started to meet our users in abroad showrooms. And we managed to create a brand loyalty abroad  as well as domestically. At this point, I would like to express that we are also proud of the power of Turkish furniture."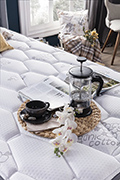 İnegöl'ün Mobilyada İhracat Rekoru Yine Weltew Home'dan
Son iki yılda üst üste ihracat şampiyonu oldu!
Weltew Home 22,2 milyon dolarlık ihracatı ile sektör bazında İnegöl'ün 2021 yılında en çok mobilya ihraç eden markası olarak birinci sırada yer aldı.  İnegöl
İnegöl Ticaret ve Sanayi Odası (İTSO) tarafından, İnegöl'ün 2021 yılı Dış Ticaret İstatistikleri kamuoyu ile paylaşıldı. Buna göre 22,2 milyon dolarlık ihracatı ile Weltew Home, geçtiğimiz yıl olduğu gibi kendi hem rekorunu kırarken, hem de İnegöl'ün mobilya alanında ihracat yıldızı oldu.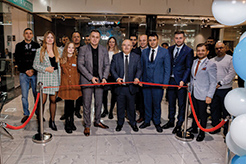 İhracat şampiyonu firmanın Yönetim Kurulu Başkanı Mustafa Balcı, "Öncelikle firmamızın sıralamadaki liderliğinden ziyade, İnegöl'ümüzde ihracat rakamları içerisinde en yüksek orana mobilya sektörü sahip olmasından ötürü son derece mutlu ve gururluyuz. Biz kendi markamızla büyürken aynı zamanda kentimizin de kalkınmasına ve ülkemizin dünya arenasında çok daha fazla yer edinmesi adına da çok güçlü bir motivasyon ile çalışmalarımıza devam ediyoruz" dedi.
İhracatta son 3 yılda müthiş bir ivme yakalayan Weltew Home'un bu başarısındaki sırrı tamamen markalaşmaya ve doğru mağazalaşma yatırımlarına bağlayan Mustafa Balcı, "Markamız Weltew Home, 2017 yılında Turquality markası olmayı başarmış, dünya genelinde mağazalaşarak Türk mobilyasını tüm dünyaya tanıtmayı kendisine stratejik hedef olarak belirlemiştir" diye ifade etti.
Weltew Home Yönetim Kurulu Başkanı Mustafa Balcı, "Diğer bir sırrımız ise; işbirliği ve özverinin başarının temeli olduğu düşüncesiyle ekip çalışmasını destekliyor oluşumuzdan kaynaklanıyor. Sinerjinin gücüne inanıyoruz ve bireysel performans kadar ekip performansını da önemsiyoruz. Bu doğrultuda biz, aynı hedefe çalışanları ile birlikte koşan çok büyük bir aileyiz" dedi.
"Sadece iyi günde değil kötü günde de yatırım yaptık, mağaza açtık, kendimize inandık!"
"Biz 2020 yılında da İnegöl'ün mobilya üreticileri arasında yılın ihracat şampiyonu olurken, son üç yıldaki zorlu pandemi koşullarına karşı da büyük bir özveriyle çalıştık" diye ifade eden Mustafa Balcı, "Bu doğrultuda hem iç pazarda hem de dış pazarda gösterdiğimiz büyüme ile hedeflerimize emin adımlarla ilerliyoruz. Pandemiyle birlikte ortaya çıkan sektörümüzün yaşadığı hammadde tedarik sorununa rağmen, aynı zamanda küresel çapta ticari ilişkilerin boyut değiştirdiği ve ekonomik göstergelerinin seyrinin değiştiği, inişli – çıkışlı bir döneme rağmen biz markamıza yatırım yapmaktan, yurt içinde ve yurt dışında mağaza açmaktan çekinmedik. Yeni fabrika yatırımımızın temellerini yine bu dönemlerde attık. 2022 yılının başında Weltew Yatak markamızın lansmanını gerçekleştirdik. Bu doğrultuda sektörden yüzde 35'lik pay alma hedefiyle yola çıktık" dedi.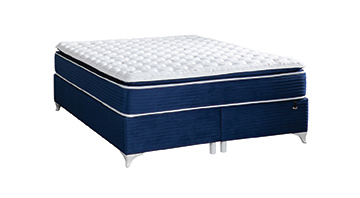 "Pazar analizlerimizi doğru yaptık, yurt dışında agresif bir büyümeden ziyade, nokta atışı rotalar belirledik"
"Yurt içinde ne kadar sağlam temellere dayalı, kaliteli bir marka algınız olursa bu sizin firmanızın yurt dışında da doğru temsil edilmesini sağlar" diye belirten Mustafa Balcı, "Biz bu doğrultuda pazar analizlerimizi doğru yaptık, yurt dışında agresif bir büyümeden ziyade nokta atışı rotalar belirledik. Ürettiğimiz ürünleri öncelikli olarak kendi kültürümüze yakın coğrafyalara ihraç ettik. Sonrasında ise bu sefer mobilya alışkanlıklarını analiz ettiğimiz ve başta Avrupa ülkeleri olmak üzere, hedef pazarımızda olan ülkelere giriş yaptık. İlk başlarda bizden bir konteyner mobilya alan bayiler daha sonrasında kendi Weltew Home mağazalarını açmak için bizimle yol arkadaşlığına girdiler. Böylece bir konteyner ürün yerine tonlarca ürünümüz yurt dışındaki mağazalarda kullanıcılarımızla buluşmaya başladı. Ve yurt içinde olduğu gibi yurt dışında da bir marka sadakati oluşturmayı başardık. Bu noktada Türk mobilyasının gücüyle de ayrıca gurur duyduğumuzu ifade etmek isterim" dedi.