Babies Will Now Grow With Yataş Mini
Yataş Bedding, Turkey's first brand that comes to mind when it comes to quality, comfort and innovation in bedding, introduced its new collection Yataş Mini, which supports the spine development of babies and is produced with quality materials suitable for their sensitive skin.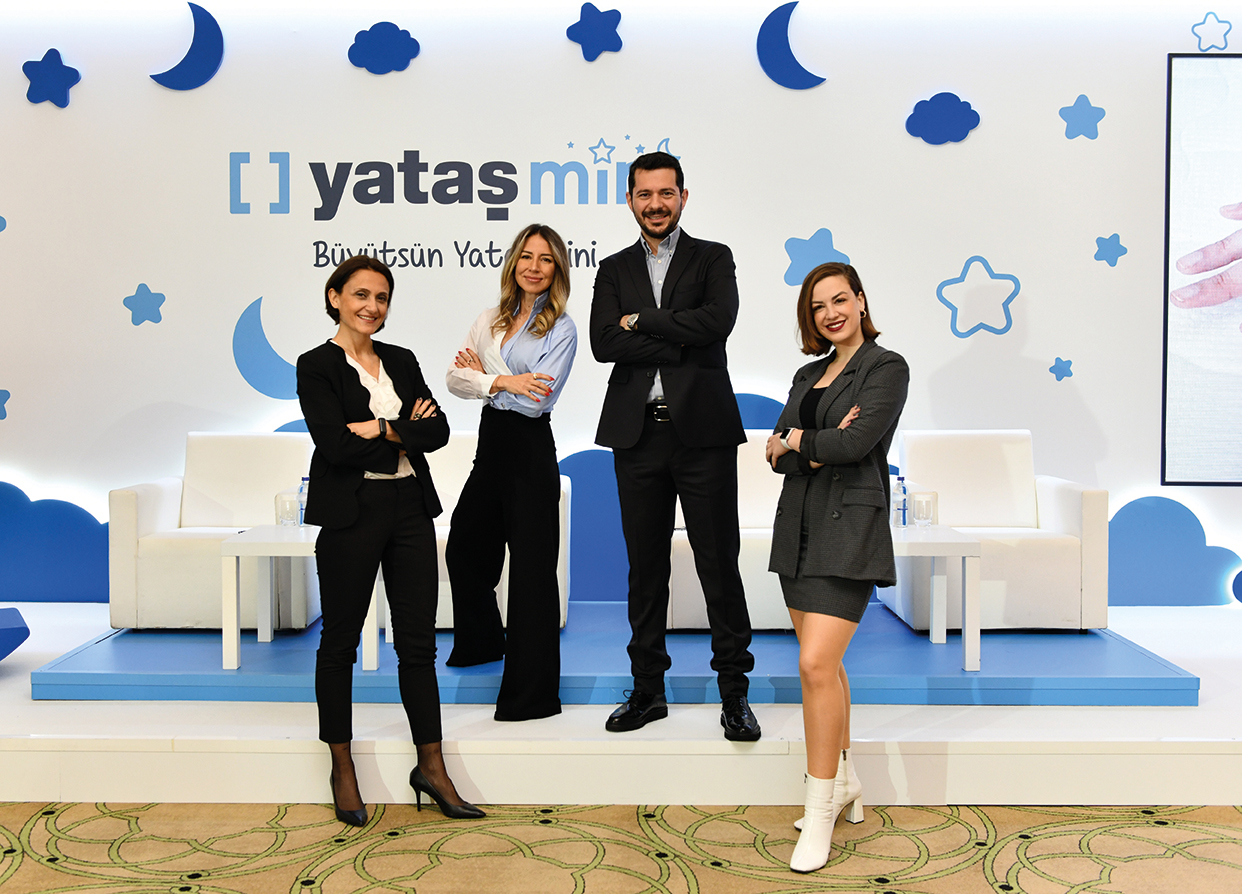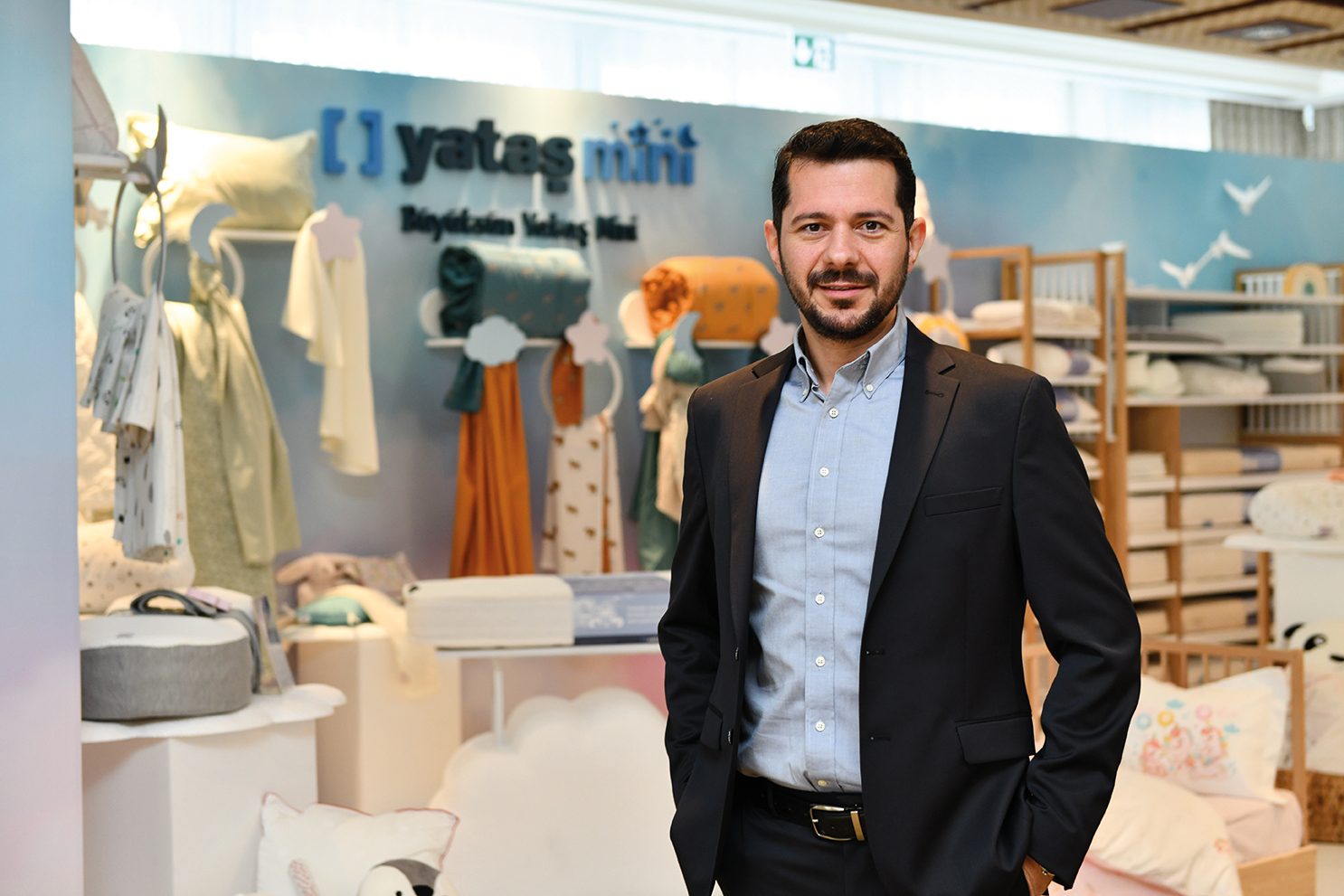 Turkey's innovative brand Yataş Bedding introduced its baby collection Yataş Mini, which was prepared with Yataş expertise in sleep, with a press conference. At the meeting hosted by Yataş Bedding Marketing Director Selmin Gündoğdu, Yataş Sleep Board experts, 0-4 Age Sleep Consultant Pınar Sibirsky and Specialist Clinical Psychologist Fundem Ece and Dr. Dietitian Çağatay Demir, also gave important information about sleep, health and nutrition. Commercial films prepared for Yataş Mini were also shown at the meeting.
"This time we used our expertise in quality sleep in Yataş Mini"
Yataş Bedding Marketing Director Selmin Gündoğdu, who drew attention to the importance of sleep for babies and children in her speech at the meeting, said: "Both physical and mental development of children who sleep regularly and soundly progress in a healthier way. Their memory is getting stronger. However, a good sleep environment is also necessary for a good sleep. As Yataş, we are experts in quality sleep! This time, we used this expertise in a collection that will meet the sleep needs of babies and children. While Yataş Mini's Baby Mattresses provide a reassuring environment for the little ones, they also provide a peaceful sleep with fabrics suitable for sensitive skin structures. It properly supports the spine and physical development. Moreover, our mattresses also have LGA certificate, which is given only to products that meet high safety and quality standards… German LGA certificate is given as a result of tests carried out for safety and all possible risks against baby health. In addition, all our textile products are 100% cotton… Moreover, patterned as joyful and colorful like the world of children… Yataş Mini collection also includes different products such as breastfeeding pillows, changing mats, liquid-proof mattresses and swaddles that will meet the needs of both mothers and babies."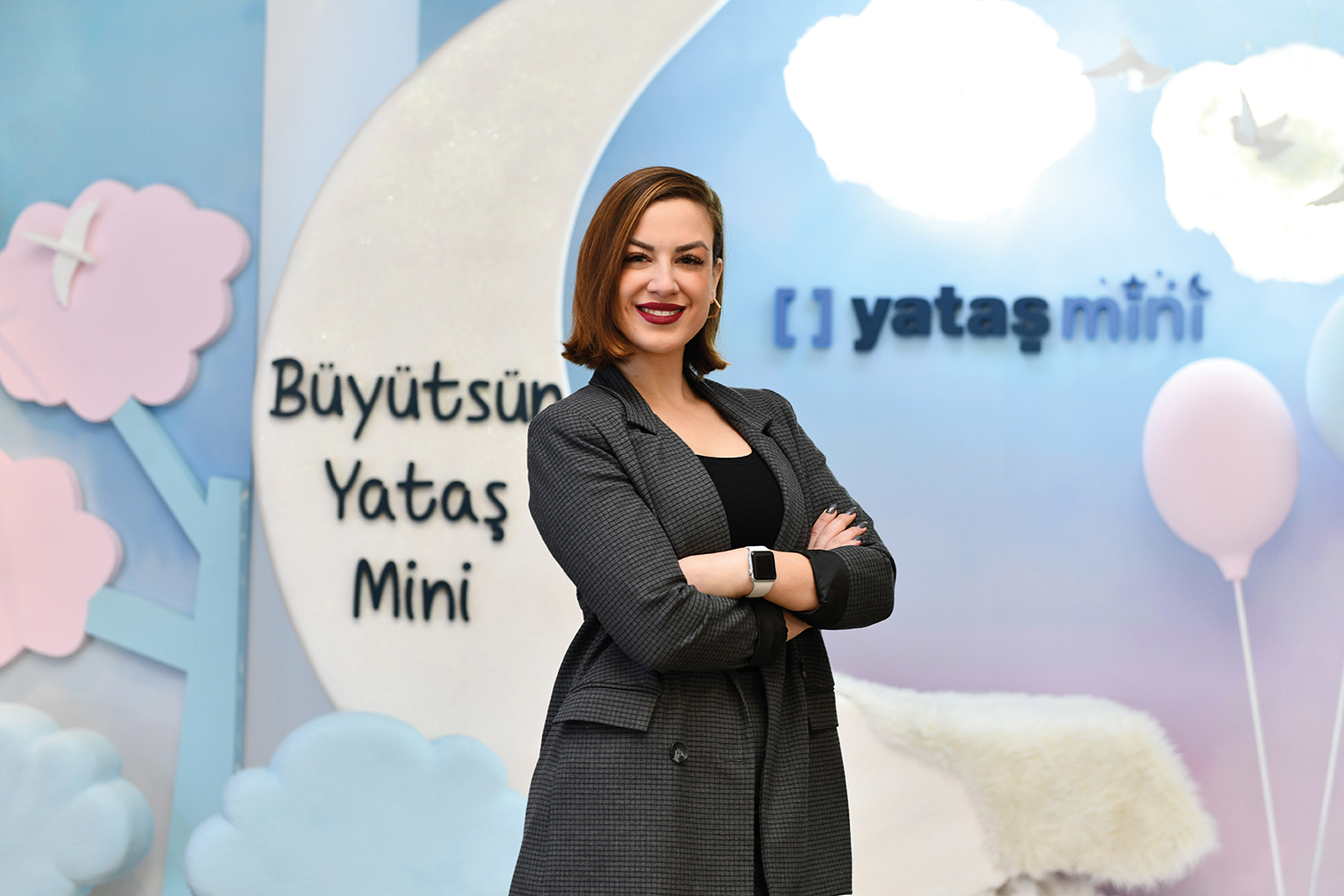 Babies don't sleep "like a baby"!
One of the Yataş Sleep Board experts, 0-4 Age Sleep Consultant Pınar Sibirsky drew attention to the sleep problems experienced by babies at the meeting. Emphasizing that babies unfortunately do not sleep "like babies" in real life, actually they fall asleep very hard and wake up many times throughout the night. Sibirsky also pointed out that faulty sleep associations, excessive tiredness or going to bed late, and the baby's lack of a sleep routine cause sleep problems: "If your baby is going to sleep with support, it is normal for them to need the same support at night when they wakes up. So if you are swinging your baby to sleep, it means that your baby has associated swinging with sleep and needs to be swung to sleep. Incorrect sleep associations are the most important cause of sleep problems in babies. Thoughts such as "the more they get tired, the better they sleep" or "go to bed late in the evening so they get up late in the morning" are a well-known mistake. If the baby stays awake for longer hours than they can bear, teir body secretes the stress hormone, and with the effect of this hormone, it is very difficult for them to fall asleep and wakes up very often during the night. It would be appropriate for babies and small children aged 0-4 to wake up around 7-8 in the morning and go to sleep at around 19-20 in the evening after having the appropriate amount of daytime naps for their age. If you relax your baby by applying routines suitable for their age before each sleep, their transition to sleep will be much easier. Turning on music before bed, looking out the window to wish good sleep to the animals and the sun/moon outside, closing the curtains, reading a book and a light dance before going to bed can be a good pre-sleep routine."
Pointing out the importance of mattress selection for babies, Sibirsky gave the following information: "When choosing a baby mattress, a firm or medium-hard mattress made of natural materials should be preferred, in which no chemicals which are used may adversely affect the health of the baby. Soft mattress can pose a risk by causing the baby's head to be buried. In addition, I do not recommend using a pillow in this age group, as it may pose a health risk."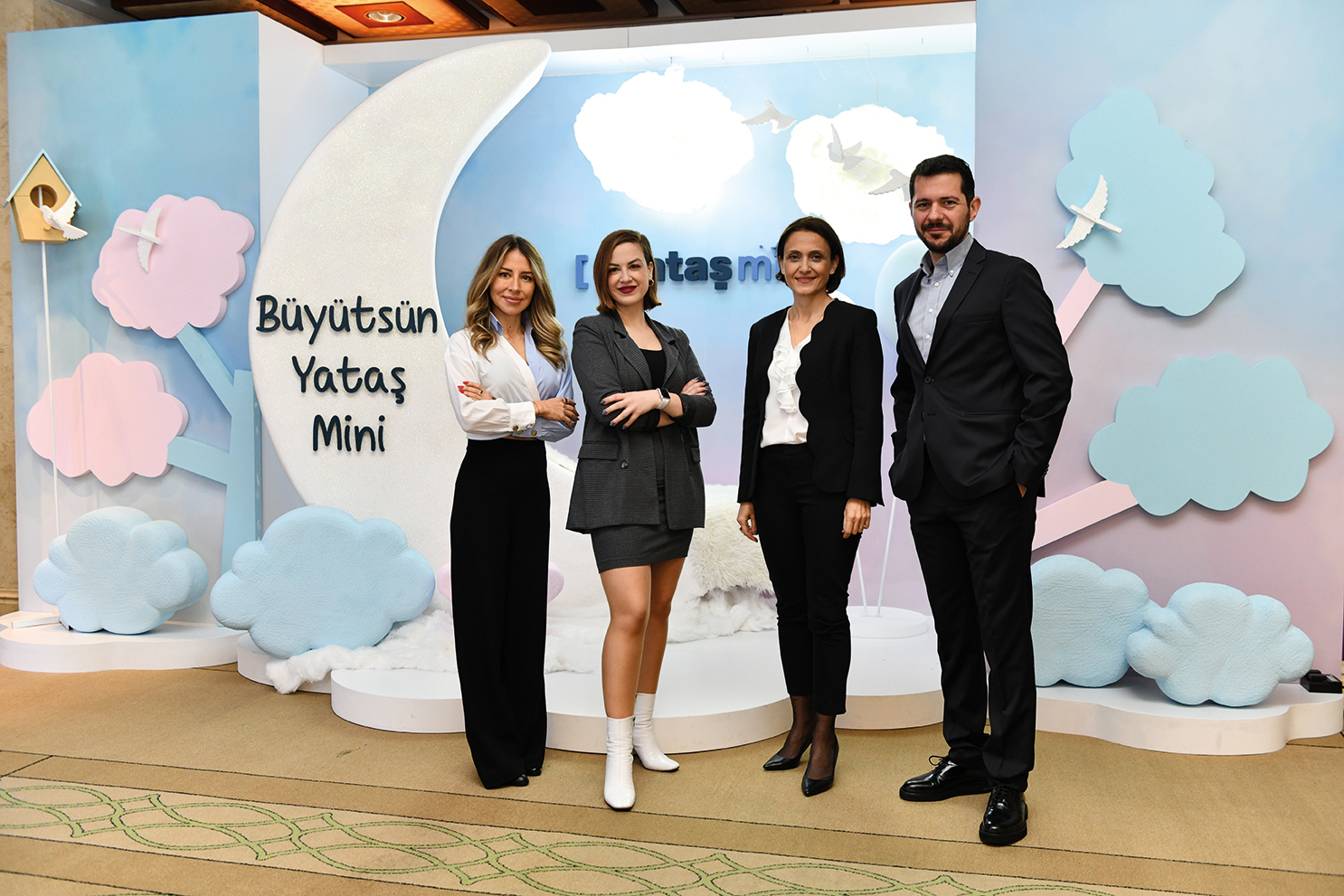 Beds should be separated at the latest when they are 2-3 years old!
Mentioning the effects of sleep on a person's psychology at the meeting, one of the experts of Yataş Sleep Board, Clinical Psychology Specialist Fundem Ece shared important information about the autonomy period of children. Reminding that children are completely dependent on their parents from birth to 1.5 years of age, Ece underlined that the autonomous period that begins when the child turns 2 years old means independence: "In this period, parents have more difficulty in child development and get tired. Because the child begins to act independently, trying to discover themselves and their limits. What they are actually trying to do is create their own identity. It should not be forgotten that the stubborn behaviors seen in the child during this period are not a character trait, but a transitional period given by age.
Clinical Psychology Specialist Fundem Ece also drew attention to the fact that the beds should be separated at the latest when they are two to three years of age and a routine to sleep in their own beds should be established. Stating that the bed separation process is difficult, Ece said, "The ideal solution to help you in this process would be to spend time with your child. If you spend half an hour of quality time together after coming home from work, it will be much easier to separate the beds.''
To be at a healthy weight, you must also have a healthy sleep pattern.
One of the Yataş Sleep Board experts, Dr. Dietician Çağatay Demir gave important information about the relationship between obesity and sleep at the meeting. Reminding that childhood obesity has been increasing in recent years, Demir said that studies conducted in the last 10 years show that reduced sleep duration may increase the risk of obesity and weight gain. Demir said, "Health problems accompanying obesity include sleep-disordered breathing, metabolic syndrome and pre-diabetic conditions," and stated that there is a relationship between reduced sleep duration and obesity.
Stating that children who sleep in the same room with their parents in a prone position, wake up at night, experience restlessness and lack of attention during the day, and have adenoids, snoring and night sweats, are more overweight, Demir made the following recommendations to prevent childhood obesity: "Take care of getting quality sleep. Provide a sleep pattern. Children should sleep at least 10 hours, adolescents at least 9 hours, and adults at least 7 hours. Having a sleep pattern is very important for being at a healthy weight. Teach children the importance of eating balanced meals with a variety of nutrient-rich items such as whole grains, fruits and vegetables, dairy products, legumes, and low-fat meats. Be a healthy role model and don't buy unhealthy options like calorie-rich, sugary or salty snacks. Make healthy eating a lifestyle before your child does. According to experts at Harvard University, children eat more if they watch TV while they eat. He also notes that children with televisions in their bedrooms are more likely to be overweight than children with rooms without televisions. You can change the habit of looking at the screen while eating by spending time at the same table with your child.''
Presented with the motto "Sleep and Grow", Yataş Mini includes products which are carefully thought out for babies in every detail, from mattresses that provide spinal support according to age, to newborn and portable baby mattresses, from muslin covers to 100% cotton bedding sets. LGA® certified mattresses with high safety and ergonomics in the Yataş Mini collection are produced in the most appropriate way for the baby's anatomy, supporting the spine development of babies who spend long hours in bed during the day. The Yataş Mini collection is available at www.yatasbedding.com.tr as well as at Yataş Bedding and Enza Home stores.
Yataş'tan Bebeklere Özel Koleksiyon
Bebekler Artık Yataş Mini ile Büyüyecek
Türkiye'nin yatakta kalite, konfor ve yenilik denince ilk akla gelen markası Yataş Bedding, bebeklerin omurga gelişimini destekleyen, hassas ciltlerine uygun, kaliteli malzemelerle hazırlanan yeni koleksiyonu Yataş Mini'yi tanıttı.
Türkiye'nin yenilikçi markası Yataş Bedding, uyku alanındaki uzmanlığıyla hazırladığı bebek koleksiyonu Yataş Mini'yi düzenlediği bir basın toplantısıyla tanıttı. Yataş Bedding Pazarlama Direktörü Selmin Gündoğdu ev sahipliğinde düzenlenen toplantıda Yataş Uyku Kurulu uzmanları 0-4 Yaş Uyku Danışmanı Pınar Sibirsky ve Uzman Klinik Psikolog Fundem Ece ve Dr. Diyetisyen Çağatay Demir de uyku, sağlık ve beslenme konularında önemli bilgiler verdi. Toplantıda Yataş Mini için hazırlanan reklam filmleri de gösterildi.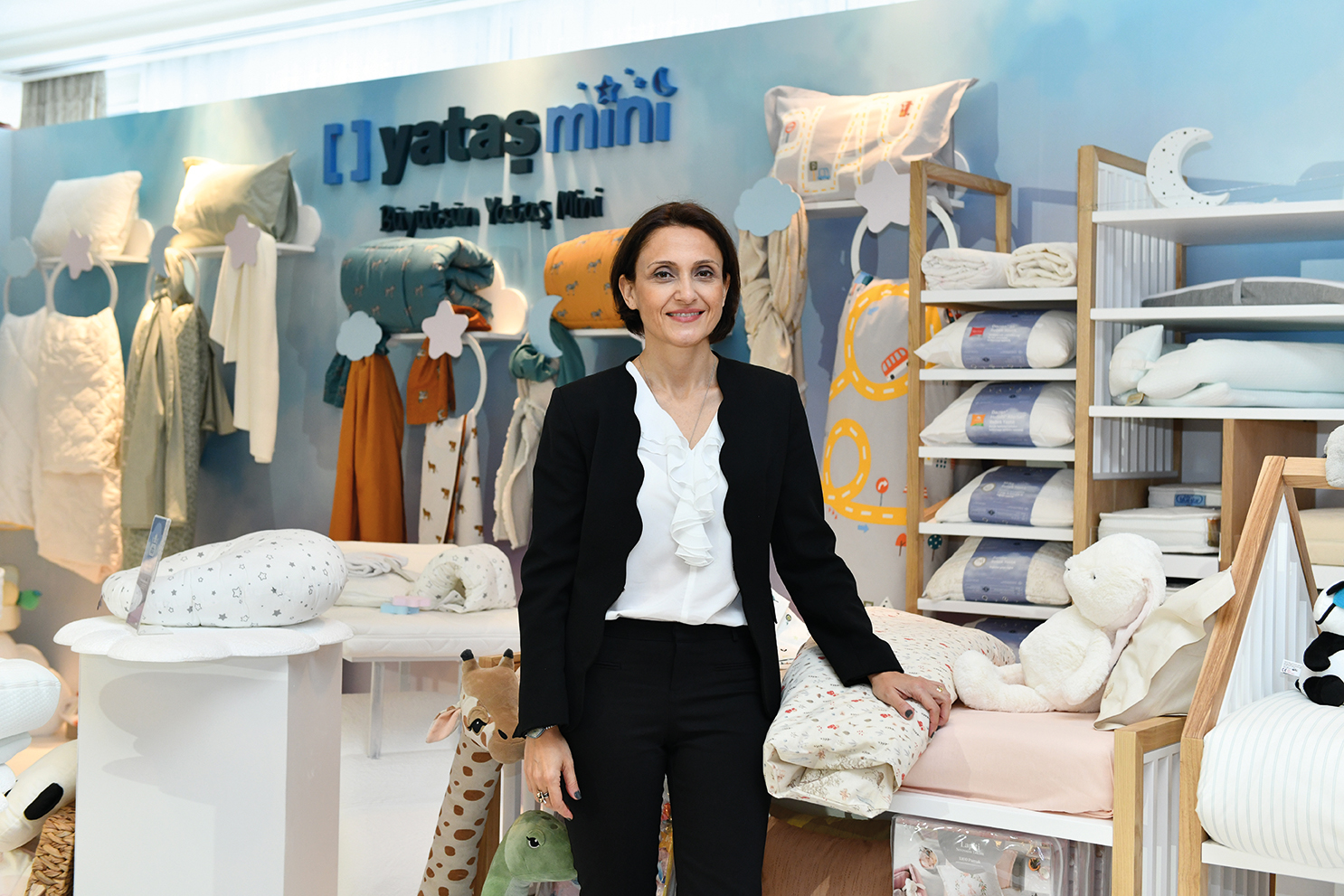 "Kaliteli uyku konusundaki uzmanlığımızı bu kez Yataş Mini'de kullandık"
Toplantıda yaptığı konuşmasında uykunun bebek ve çocuklar için önemine dikkat çeken Yataş Bedding Pazarlama Direktörü Selmin Gündoğdu, şunları söyledi: "Düzenli ve sağlıklı bir uyku uyuyan çocukların hem bedensel hem zihinsel gelişimi daha sağlıklı bir şekilde ilerliyor. Hafızaları daha kuvvetli oluyor. Ancak iyi bir uyku için iyi bir uyku ortamı da gerekiyor. Biz de Yataş olarak kaliteli bir uyku konusunda uzmanız! İşte bu uzmanlığımızı bu kez bebekler ve çocukların uyku ihtiyaçlarını karşılayacak bir koleksiyonda, Yataş Mini'de, kullandık. Yataş Mini – Bebek Yatakları, miniklere güven verici bir ortam sağlarken hassas cilt yapılarına uygun kumaşlarıyla da huzurlu bir uyku sağlıyor. Omurgayı ve fiziksel gelişimi doğru bir şekilde destekliyor. Üstelik yataklarımız sadece yüksek güvenlik ve kalite standartlarını karşılayan ürünlere verilen LGA sertifikasına da sahip…  Alman LGA sertifikası bebek sağlığı, güvenliği ve oluşabilecek tüm risklere karşı yapılan testler sonucunda veriliyor. Bunun yanı sıra tüm tekstil ürünlerimiz 100% pamuk… Üstelik çocukların dünyası gibi rengarenk, desen desen… Yataş Mini koleksiyonunda anne ve bebek ihtiyaçlarını karşılayacak emzirme yastığı, alt değiştirme minderi, sıvı geçirmez alez, kundak gibi farklı ürünler de yer alıyor."
Bebekler "bebek gibi" uyumuyor!
Yataş Uyku Kurulu uzmanlarından 0-4 Yaş Uyku Danışmanı Pınar Sibirsky, toplantıda bebeklerin yaşadıkları uyku sorunlarına dikkat çekti.  Gerçek hayatta bebeklerin maalesef "bebek gibi" uyumadığını, hem çok zor uykuya dalıp hem de gece boyu defalarca uyandıklarının altını çizen Sibirsky,  hatalı uyku ilişkilendirmelerinin, aşırı yorgun ya da geç saatlerde yatışın, bebeğin bir uyku rutinine sahip olmamasının uyku sorunlarına yol açtığına dikkat çekti: "Bebeğiniz destekli bir şekilde uykuya uykuya dalıyorsa, gece uyanmalarında da aynı desteklere ihtiyaç duyması normaldir.  Yani eğer bebeğinizi sallayarak uyutuyorsanız, bebeğiniz sallanma ile uykuyu ilişkilendirmiş demektir ve uyuyabilmek için sallanmaya ihtiyacı vardır. Hatalı uyku ilişkilendirmeleri, bebeklerde uyku sorunu yaşanmasının en önemli nedenidir. "Ne kadar çok yorulursa o kadar iyi uyur" veya "Akşam geç yatır ki sabah geç kalksın" gibi düşünceler doğru bilinen bir yanlıştır. Bebek kaldırabileceğinden daha uzun saatler uyanık kalırsa vücudu stres hormonu salgılar ve bu hormonun da etkisiyle hem uykuya çok zor geçer hem de gece boyunca çok sık uyanır. 0-4 yaş arasındaki bebek ve küçük çocukların genel olarak sabah 7-8 civarlarında uyanması, yaşlarına uygun adette gündüz uykusu yaptıktan sonra akşam da 19-20 civarlarında akşam uykusuna yatmaları uygun olacaktır. Her uykudan önce bebeğimizin yaşına uygun rutinler uygulayarak rahatlatırsanız uykuya geçişi çok daha kolay olacaktır. Uyku öncesinde müzik açmak, camdan bakarak dışarıdaki hayvanlara ve güneşe/aya iyi uykular dilemek, perde kapatmak, kitap okumak ve yatağa yatmadan önce hafif bir dans uyku öncesi için güzel bir rutin olabilir."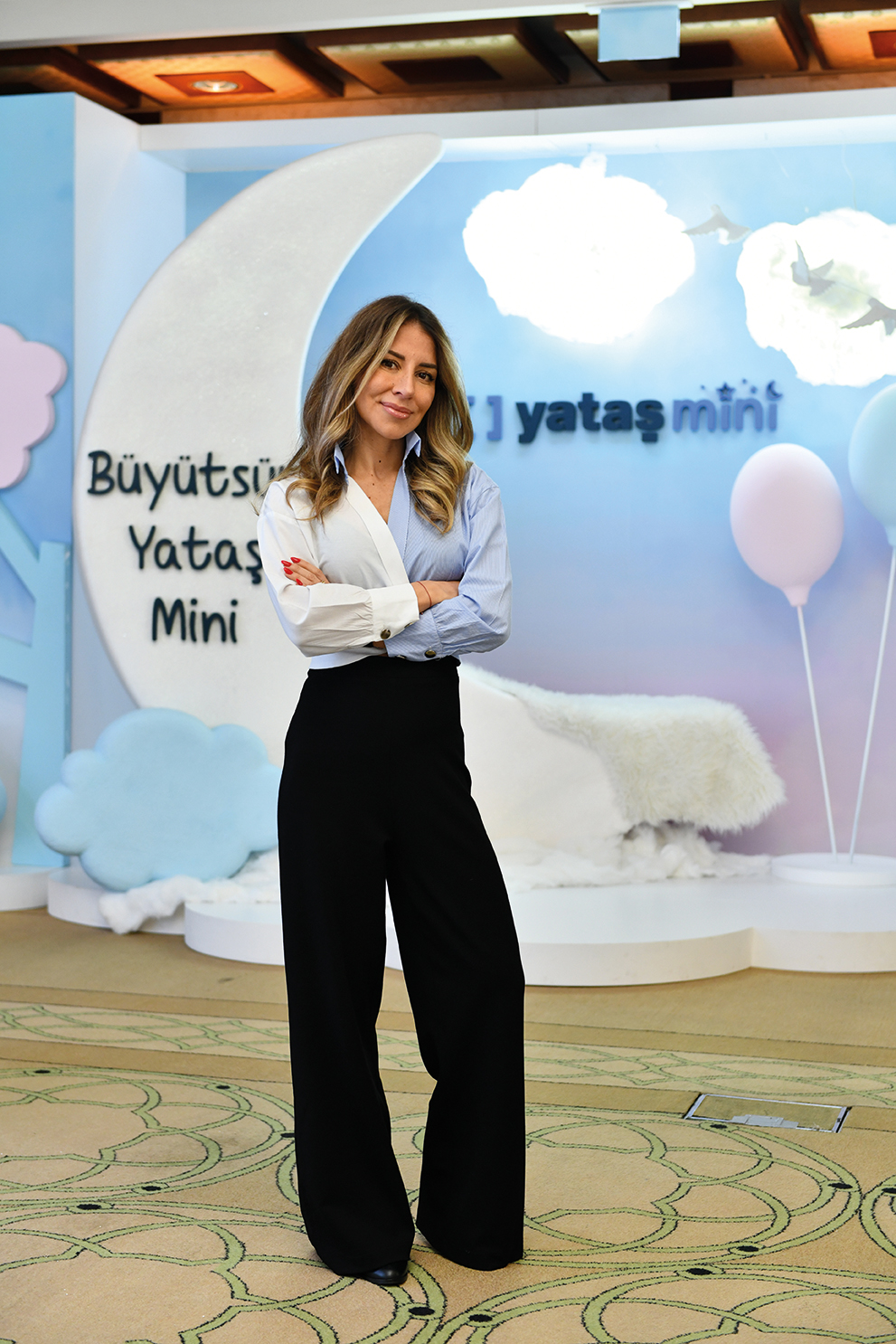 Bebeklerde yatak seçiminin önemine de değinen Sibirsky, şu bilgileri verdi: "Bebek yatağı seçerken bebeğin sağlığına olumsuz etkide bulunabilecek hiçbir kimyasal maddenin kullanılmadığı, doğal materyallerden üretilmiş sert veya orta sertlikte bir yatak tercih edilmeli. Yumuşak yataklar bebeğin başının gömülmesine neden olarak risk yaratabilir. Ayrıca yine sağlık riski oluşturabileceğinden, bu yaş grubunda yastık kullanmanızı önermiyorum."
"Çocuklarda en geç 2-3 yaşında yataklar ayrılmalı!"
Toplantıda uykunun kişinin psikolojisi üzerine etkilerine değinen Yataş Uyku Kurulu uzmanlarından Uzm. Klnk. Psk. Fundem Ece, çocukların özerkleşme dönemine dair önemli bilgiler paylaştı. Doğumdan 1.5 yaşına kadarki süreci doldurana kadar çocuklar tamamen anne-babaya bağımlı olduğunu hatırlatan Ece, çocuğun 2 yaşına girmesiyle başlayan özerk dönemin bağımsızlaşma anlamına geldiğinin altını çizdi: "Bu dönemde ebeveynler çocuk gelişiminde daha çok zorlanırlar ve yorulurlar. Çünkü çocuk bağımsız olarak hareket etmeye başlar, kendini ve sınırlarını keşfetmeye çalışır. Aslında yapmaya çalıştığı şey kendi kimliğini oluşturmaktır. Bu dönemde çocukta görülen inatçı davranışların bir karakter özelliği değil, yaşın vermiş olduğu bir geçiş süreci olduğu unutulmamalıdır."
Uzm. Klnk. Psk. Fundem Ece, çocuklarda en geç iki – üç yaşlarında yatakların ayrılması ve kendi yataklarında uyuma rutininin oluşturulması gerektiğini de dikkat çekti. Yatak ayırma sürecinin zor olduğunu belirten Ece, Bu süreçte size yardımcı olabilecek en ideal çözüm; çocuğunuzla vakit geçirmeniz olacaktır. İşten geldikten sonra yarım saat birlikte kaliteli zaman geçirdiğiniz takdirde yatak ayırmanız çok daha kolay olacaktır" dedi.
Sağlıklı kiloda olmak için uyku düzeniniz de olmalı
Yataş Uyku Kurulu uzmanlarından Dr. Dyt. Çağatay Demir ise toplantıda obezite ve uyku ilişkisine dair önemli bilgiler verdi. Son dönemde çocukluk obezitesi giderek arttığını hatırlatan Demir, son 10 yılda yapılan çalışmalarda uyku süresinin azalmasının obezite ve kilo alma riskini artırabileceğini gösterdiğini söyledi. "Obeziteye eşlik eden sağlık sorunları arasında uykuda solunum bozukluğu, metabolik sendrom ve pre-diyabetik durumlar sayılabilir" diyen Demir, uyku süresinin azalması ile obezite arasında ilişki bulunduğunu belirtti.
Ebeveynleriyle aynı odada ve yüzüstü pozisyonda uyuyan, gece uykudan uyanan, gün içinde huzursuzluk ve dikkat eksikliği yaşayan, geniz eti, horlaması ve gece terlemesi olan çocukların daha fazla yüksek kilolarda olduklarını belirten Demir, çocukluk çağı obezitesi önlemek için şu önerilerde bulundu: "Kaliteli uyku uyumaya özen gösterin. Uyku düzeni sağlayın. Çocukların en az 10, ergenlerin en az 9 ve yetişkinlerin ise en az 7 saat uyuması gerekmektedir. Bir uyku düzenine sahip olmak sağlıklı kiloda olmak için çok önemlidir. Çocuklara tam tahıllar, meyveler ve sebzeler, süt ürünleri, baklagiller ve az yağlı etler gibi besin açısından zengin çeşitli öğelerle dengeli yemek yemenin önemini öğretin. Sağlıklı bir rol model olun ve kalori açısından zengin, şekerli veya tuzlu atıştırmalıklar gibi sağlıksız seçenekleri satın almayın. Sağlıklı beslenmeyi çocuğunuzdan önce siz hayat tarzı haline getirin. Harvard Üniversitesindeki uzmanlara göre, çocuklar yemek yerken televizyon izlerlerse daha fazla yiyor. Ayrıca yatak odalarında televizyon bulunan çocukların fazla kilolu olma ihtimalinin televizyonsuz odaları olan çocuklara göre daha yüksek olduğunu da belirtiyor. Yemek yerken ekrana bakma alışkanlığını; çocuğunuzla beraber aynı sofrada vakit geçirerek değiştirebilirsiniz"
"Bebekler uyusun da büyüsün" diye mottosuyla sunulan Yataş Mini, koleksiyonda yaşa göre omurga desteği sağlayan yataklardan yeni doğan ve taşınabilir bebek yataklarına, müslin örtülerden %100 pamuk nevresim takımlarına her detayı bebekler için incelikle düşünülmüş ürünler yer alıyor. Yataş Mini koleksiyonunda yer alan yüksek güvenlik ve ergonomi sertifikası olan, LGA® sertifikalı yataklar bebek anatomisine en uygun şekilde üretiliyor, gün içinde uzun saatlerini yatakta geçiren bebeklerin omurga gelişimi destekliyor. Yataş Mini koleksiyonuna Yataş Bedding ve Enza Home mağazalarının yanı sıra www.yatasbedding.com.tr adresinden de ulaşılabiliyor.