Yitaş closely follows every development in the mattress industry and aims to continue its 60-year success in retail sales with the production of bed base and mattress.Saying that they want to bring the Yitaş brand to the top in every field, Yitaş General Manager Talha İrfan Yiğit states that the biggest reason for their success in the sector is to be patient. Underlining that they want to be a leader in the sector with the contributions of his grandfather İrfan Yiğit and his father, Ekrem Yiğit, who is the Chairman of the Board, Talha irfan Yiğit shared with us their innovations and targets for the sector. 
First of all, how did you decide to enter the mattress industry?
We saw that the productions in the bed and base sector were not sufficient and we decided to restructure in this regard. We started to produce mattresses to fill this gap. We entered the sector with Yitaş and Swiss love bed brands in order to provide people with a healthy sleep opportunity.
How did you pass the pandemic period? What did you do to use this period in the most efficient way?
In order to start production during the pandemic period, we first sterilized our business department and factory. We opened the gap between our work areas and production lines. We think we are lucky in this regard, because we did not have any difficulties as we work on an area of 30,000 m2. Our colleagues work in open spaces, maintaining social distance. We keep our employees safe by taking the necessary precautions in our dining halls and services.
Could you give information about your product range? How do you provide the raw material supply?
We are the company with the largest variety of bases in our country, with 45 types of bases and 63 types of headboards. In particular, we have remote controlled medical bases and storage boxes that can be opened and closed with a remote control. The patents of these products in Turkey and in the world belongs only to Yitaş. In addition, we also produce bases with electronic money safe, oval bases, hotel-type bases, Boxspring bases, which are patented by Yitaş. We offer the customer 32 different types of mattresses, which are complementary to the bed base and accessories and the sleeping room. We produce the best technology in the sector such as Latex, Visco, Pocket spring, 7 zone spring mattress, SI spring mattress.
Which countries do you export to?
We do export to Europe, the Gulf countries, North America, South America and  Africa. In addition, our foreign trade department continues to search for finding new markets other than the countries we work with. Our employees go to other countries and attend fairs. Thus, they promote our brand and continue their customer search.
How do you continue your R&D process in the sector?
We are doing our own R&D process with our 1,000 m2 R&D department in our factory. Our colleagues in the technical team working here constantly follow innovations and conduct R&D process of products that care about human health. We first put the electronic money safe inside the boxed base, and we also got the patent for this product. In addition, only we produce the thermostatized heater bed, which fixes the temperature in the mattress on demand.
What would you say if you compare the mattress market in Turkey and the world?
We manufacture and supply cotton knitted fabrics and wool fabrics with different characteristics such as Bamboo, Aleovera, Cool max, Milky, Silky in mattress textile. We can confidently say that as the Yitaş family we are now the mattress manufacturers of our country, including Tempur, Roviva, Hasena, Bico, Hastens, Halsa, etc. We have reached a level to compete with European mattress manufacturers.
Which fairs do you attend in Turkey and abroad? What is your fair schedule for 2021?
We follow all fairs in its sector, both domestically and abroad. Our company's fair department evaluates the offers that will contribute to our Yitaş brand and chooses the most suitable ones.
What is your vision and mission and what kind of policy do you have about your customer relations?
One of the most important points in our sales is the service we provide after sales. Although we have been in the industry for 15 years, we had almost no problems with our customers. We strive to give our customers the best service before and after sales. We pack the most hygienic conditions in production without human touch thanks to the best system machines. Thus, we make a successful supply and deliver the product to our customers without any problems. As a result of this production, our customers are satisfied with us and we rarely encounter consumer problems.
What are your plans and biggest goals in the industry?
We established the largest bed and base factory of our country in Konya. Yitaş, which produces bed bases and mattresses on an area of 30,000 m2, has become one of the first five factories in our country. We built our factory according to the most modern conditions in order to reflect the physical size of our factory to production. We work with qualified craftsmen to increase our production capacity. Apart from these, we have machines with the best technology and we get the best contribution from these machines. In addition, we will continue to innovate with our R&D process. We will continue to produce and earn currency for our country with the slogan: "From Konya to the World".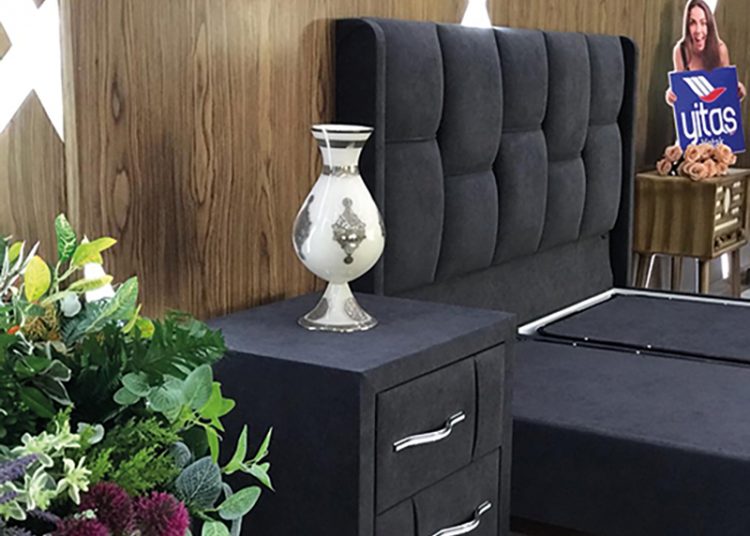 Konya'dan Dünya'ya: YİTAŞ
Perakende satışındaki 60 yıllık başarısınıbaza ve yatak üretimi ile taçlandırmayı hedefleyen Yitaş, sektöre yönelik her çalışmayı yakından takip ediyor. Yitaş markasını her alanda zirveye taşımak istediklerini söyleyen Yitaş Genel Müdür'ü Talha İrfan Yiğit, sektördeki başarılarının en büyük nedeninin sabırlı olmaktan geçtiğini belirtiyor. Dedesi İrfan Yiğit ve Yönetim Kurulu Başkanı olan babası Ekrem Yiğit'in katkılarıyla sektörde öncü olmak istediklerinin altını çizen Talha irfan Yiğit, sektöre yönelik yaptıkları yenlikleri ve hedeflerini bizimle paylaştı.
Öncelikle yatak sektörüne girme fikri nasıl oluştu?
Yatak ve baza sektöründeki üretimlerin ihtiyaca cevap vermediğini gördük ve bu konuda yapılanmaya karar verdik. Buboşluğu doldurma isteğimiz, bizi yatak üretimine sevk etti. Yitaş ve Swisslovebed markalarıyla girdiğimiz yatak sektöründe, insanlara sağlıklı bir uyku ortamı sunabilmenin alt yapısını oluşturduk.
Pandemi dönemini nasıl geçirdiniz. Bu süreci, en iyi şekilde değerlendirmek için neler yaptınız?
Pandemi sürecinde, üretime başlamak için ilk olarak işletme bölümümüzü ve fabrikamızı steril hale getirdik. Çalışma alanlarımızın ve üretim bantlarımızın aralarını açtık. Bu konuda şanslı olduğumuzu düşünüyoruz. 30.000 m2 bir alanda çalıştığımız için bu organizasyonda hiç zorlanmadık. Çalışma arkadaşlarımız sosyal mesafeyi koruyarak açık alanlarda çalışıyorlar.Yemekhanelerimizde ve servislerimizde de gerekli önlemleri alarak çalışanlarımızın güvenliğini sağlıyoruz.
Ürün çeşitliliğiniz hakkında bilgi verebilir misiniz? Ham madde ağını nasıl oluşturdunuz?
Biz, baza konusunda ülkemizde 45 çeşit baza, 63 çeşit başlık ile en çok çeşidi olan bir firmayız. Özellikle uzaktan kumandalı medikal bazalarımız, dünyada ve Türkiye'de patenti Yitaş Yatak'a ait olan uzaktan kumanda veya komut sistemi ile açılıp kapanabilen sandıklı bazalarımız mevcut. Ayrıca patenti Yitaş'a ait olan Elektronik para kasalı bazalar, oval bazalar, otel tipi bazalar,boxspring bazalar gibi sektörde üretilebilir bütün bazaların da üretimini yapıyoruz.  Baza ve aksesuarlarının yanında, uyku odasının tamamlayıcısı olan 32 çeşit yatağı tüketici ile buluşturmaktayız. Lateks, Visco, Pocket yay, 7 zone yaylı yatak, SL yaylı yatak gibi sektörün ulaştığı en iyi teknolojiden yararlanarak üretim yapmaktayız.
Hangi ülkelere ihracat yapıyorsunuz?
Avrupa, Körfez ülkeleri, Kuzey ve Güney Amerika ve Afrika'ya ihracat yapıyoruz. Ayrıca dış ticaret bölümümüz, mevcut çalıştığımız ülkeler dışında pazar arayışlarına devam ediyor. Çalışanlarımız fuarlara katılıp, ülkelere seyahatler yaparak, markamızı tanıtmakta ve müşteri arayışlarına devam etmektedir.
Sektördeki ARGE çalışmalarınızı nasıl yürütüyorsunuz?
Fabrikamızın içerisinde bulunan 1.000 m2'lik ARGE bölümümüzle, kendi ARGE çalışmalarımızı yapıyoruz. Burada çalışan teknik ekipteki arkadaşlarımız, sürekli yenilikleri takip ediyor ve insan sağlığını ön planda tutan ürünlerin ARGE çalışmalarını yapıyorlar. Sandıklı baza içerisine, elektronik para kasasını da ilk olarak biz koyduk ve patentini de aldık. Ayrıca yatak içerisinde ısıtıcı olan, isteğe bağlı ısıyı sabitleyen termostatlı ısıtıcı yatağı da sadece biz üretiyoruz.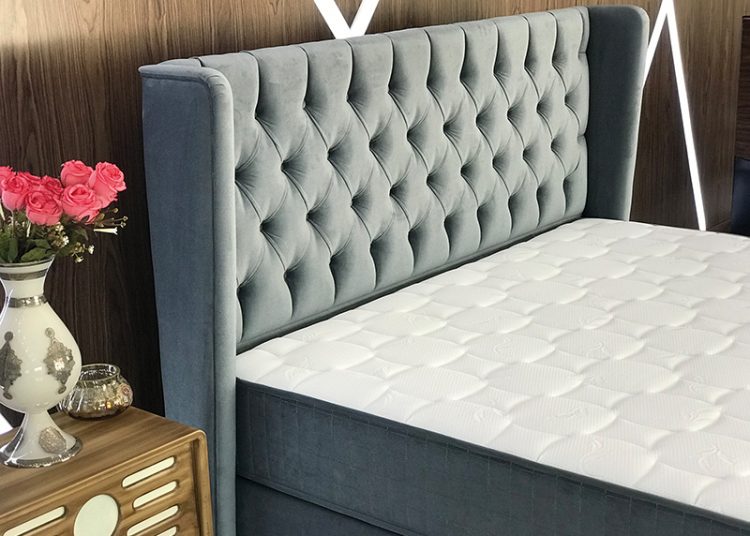 Türkiye ve dünya yatak pazarlarını karşılaştırdığınızda nasıl bir tablo görüyorsunuz?
Yatak tekstilinde Bambu, Aleovera, Coolmax, Milky, Sılky gibi yüzlerce özellikteki Cotton örme kumaşları, yün kumaşları ve değişik kalitedeki kumaşların, hem üretimini yapıyoruz hem de yatak imalatında kullanıyoruz.  Haklı bir gururla Yitaş ailesi olarak şunu söyleyebiliriz ki biz artık ülkemizin yatak üreticileri olarak, Tempur, Roviva, Hasena, Bico, Hastens, Halsa vb. gibi Avrupa yatak üreticisi firmalarla yarışarak düzeye geldik.
Yurt içi ve yurt dışında katıldığınız fuarlar hangileridir? 2021 fuar takviminizi paylaşabilir misiniz?
Yitaş, gerek yurt içinde ve gerekse yurt dışında sektöründe açılan bütün fuarları takip etmektedir. Firmamızın fuar departmanı bu konuda, Yitaş marka değerine katkı sağlayacak teklifleri değerlendirerek en uygun olanı belirliyor.
Vizyonunuz ve misyonunuz nedir? Müşteri ilişkileriniz konusunda nasıl bir politika izliyorsunuz?
Satışlarımızdaki en önemli noktalardan birisi de satış sonrasında verilen hizmettir. Sektörde 15 yıldırbulunmamıza rağmen müşterilerimizle neredeyse hiçbir sorun yaşamadık. Müşterilerimize, satış öncesinde ve sonrasında en iyi hizmeti vermek için uğraşıyoruz. Üretimdeki en hijyenik şartları, en iyi sistemli makinalar sayesinde el değmeden uygun bir paketleme ile başarılı bir sevkiyat yaparak müşterilerimize sorunsuz bir şekilde ulaştırıyoruz. Bu çalışmalar sonucunda müşterilerimiz bizden memnun kalıyor ve tüketici sorunlarıyla en az şekilde karşılaşıyoruz.
Sektördeki planlamalarınız ve en büyük hedefleriniz nelerdir?
Yitaş, ülkemizin en büyük yatak ve baza fabrikasını Konya'da kurdu. 30.000 m2 alanda baza ve yatak üreten Yitaş, ülkemizdeki ilk beş fabrikadan birisi olmayı başardı. Fabrikamızın, fiziksel büyüklüğünü üretime yansıtmak için fabrikamızı en modern şartlara göre yaptık. Üretim kapasitemizi artırmak için nitelikli ustalarla çalışıyoruz. Bunların dışında en iyi teknolojiye sahip makinalarımız var ve bu makinalarımızdan en iyi katkıyı alıyoruz. ARGE çalışmalarımızla da yenilikler yapmayı sürdüreceğiz. "Konya'dan Dünya'ya" sloganıyla üretmeye ve ülkemize döviz kazandırmaya devam edeceğiz.
Editor
Ethem Sündük | [email protected]