İsveçli DUXIANA yatakları, derin, onarıcı bir uyku için rakipsiz bir ergonomik destek düzeyi sağlamak üzere tasarlanmıştır. İnovatif tasarımı, kişiselleştirilebilir bileşenlerden oluşur. Farklı ayak seçenekleri, İsveç çamından oluşan alt tabana doğrudan vidalanabilir. Yatağa sabitlenmeyen üst ped, şiltenin üst kısmı kişileştirme ayarlarına erişim sağlamak için açılır ve çift yaylı tabanlar birbirinden bağımsız olarak çalışır. Bu kişiselleştirilebilir bileşenler değiştirilebilir ve hatta bazıları yükseltilebilir. Zamana karşı pratik çözümler ile yatağınızda ihtiyacınız olan konforu güncelleyebilirsiniz.
DUXIANA yatak seçeneklerini ve konforunu Etiler'de bulunan BMS DESIGN CENTER'da inceleyebilirsiniz.
ÇEVRECİ TASARIM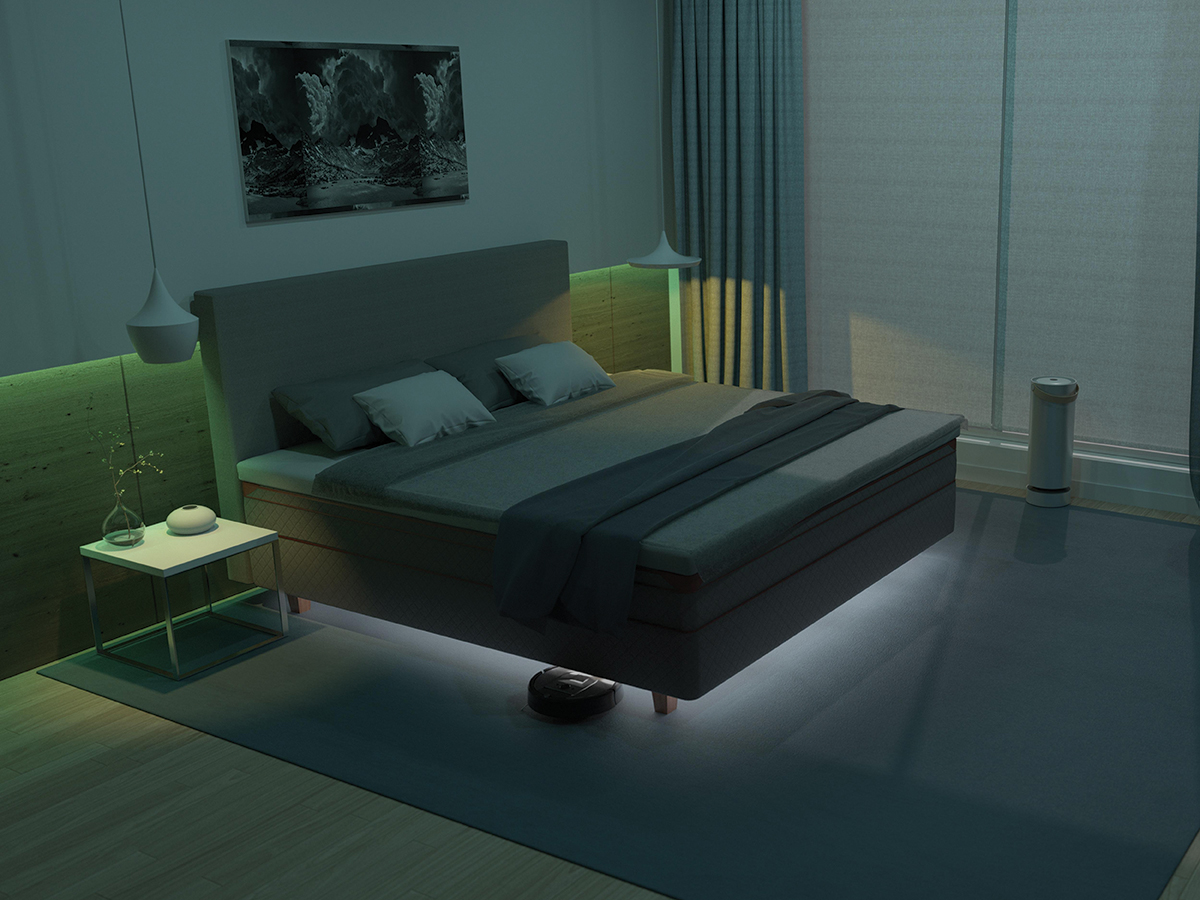 DUXIANA yatakları sürdürülebilir çevre sorumluluğun ürünün bütünlüğü ile başladığına inanıyor. Oeko-Tex Standard 100 sertifikasına sahip markanın, tüm üretim aşamalarında tekstil ham maddeleri, ara ve son ürünler için bağımsız test edilerek çevreci olduğunu kanıtlanıyor. DUXIANA yataklarını tercih edenler uykularında zararlı toksin veya kimyasaldan tamamen arınmak için önemli bir adım atmış oluyorlar. Psikoloji ve İlaçlar alanında Nobel ödül alan The Karolinska Araştırma Enstitünün yaptığı araştırmaya göre; DUX yatak daha hızlı uykuya dalmanızı sağlar, aynı zamanda daha uzun süre derin uykuda kalmanızı sağlayarak dinlenmenize ve uykuda yenilenmenize yardımcı olur.
KALİTELİ BİR UYKU İÇİN TAVSİYELER
Uzun ve sağlıklı bir hayatınız olmasını istiyorsanız, kaliteli bir uyku düzeniniz olması gerekiyor, yatağınızın ergonomik olması iyi bir uyku sağlar. Fakat unutmayın yatak odanızdaki mobilyaların, cildinize temas eden tekstillerin ve yatağınızın kimyasallardan arınmış olduğuna dikkat etmelisiniz.
Her gün aynı saatlerde uyuyun ve aynı saatlerde uyanın.
Düzenli egzersiz yapın.
Akşam yemeğinizi yatmadan en az 2-3 saat önce yiyin.
Çay, kahve, kola gibi kafein içeren içecekleri, yatmadan 3 saat önceki zamanda içmeyin.
Yatak odanızda televizyon, bilgisayar, cep telefonu gibi cihazlar bulundurmayın varsa kapatın.
Yatak odanızın ısısını 18-21 C° arasında ayarlayın.
Yatak odanızın gürültüsüz, karanlık ve düzenli olmasını sağlayın.
Bedeninizin ihtiyacı olan çok sert veya yumuşak olmayan ergonomik bir yatak ve yastık kullanın.
Mümkün olduğunca sağ tarafınızın üzerine yatın. Yüzüstü veya sırtüstü yatılması solunum ve kalple ilgili hastalıklar açısından sakıncalı olabilir.
Alarm için cep telefonu yerine, pille çalışan saatleri tercih edin.
CHANGE YOUR SLEEP, RENEW, HEAL
Swedish DUXIANA mattresses are designed to provide an unrivaled level of ergonomic support for deep, remedial sleep. Its innovative design consists of customizable components. Different foot options can be screwed directly into the Swedish pine sub-base. The top pad, which is not fixed to the bed, is removed to provide access to the individual settings of top of mattress, and the double spring bases operate independently of each other. These customizable components are replaceable and some can even be upgraded. You can update the comfort you need in your bed with practical solutions against time.
You can examine the DUXIANA bed options and comfort at BMS DESIGN CENTER in Etiler.
ENVIRONMENTAL DESIGN
DUXIANA mattresses believe that sustainable environmental responsibility begins with the integrity of the product. The brand, which has the Oeko-Tex Standard 100 certificate, has been independently tested for textile raw materials, intermediate and end products at all production stages, proving that it is environmentally friendly. Those who prefer DUXIANA mattresses take an important step towards getting rid of harmful toxins or chemicals in their sleep. According to the research conducted by The Karolinska Research Institute, which won the Nobel Prize in Psychology and Medicines; DUX mattress allows you to fall asleep faster, at the same time, it helps you to stay in deep sleep for longer, helping you rest and rejuvenate during sleep.
ADVICE FOR A QUALITY SLEEP
If you want to have a long and healthy life, you need to have a quality sleep pattern, and an ergonomic mattress will provide a good sleep. But remember, you should make sure that the furniture in your bedroom, the textiles that come into contact with your skin, and your bed are free from chemicals.
Sleep and wake up at the same times every day.
Exercise regularly.
Have your dinner at least 2-3 hours before bedtime.
Do not drink caffeine-containing beverages such as tea, coffee, and cola 3 hours before bedtime.
Do not keep devices such as television, computer, and mobile phone in your bedroom, if any, turn them off.
Adjust the temperature of your bedroom between 18-21 C°.
Make sure your bedroom is noise-free, dark and tidy.
Use an ergonomic mattress and pillow that is not too hard or soft as your body needs.
Lie on your right side as much as possible. Lying prone or supine may be inconvenient in terms of respiratory and heart-related diseases.
Choose battery-operated watches instead of cell phones for alarms.