Amerika Birleşik Devletleri'nde şov dünyasının ünlü ismi Dr. Mehmet Öz, geçtiğimiz yıllarda girdiği yatak sektöründe emin adımlarla ilerliyor. Dr. Oz Good Life, en son uyku teknolojisi ile Macy's ve QVC marketlerinde yerini aldı.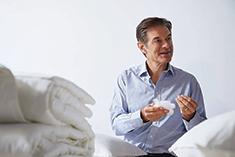 Öz, kendi web sitesinde, "Bu yatak malzemeleri, uykunuzu yetersiz durumdan inanılmaz hale çekmek için doktor gözüyle oluşturuldu. Çünkü yetersiz uyku, sağlığınızı etkileyen ve en iyi şekilde yaşamanızdan sizi alıkoyan 1 numaralı sorundur. Horlama ve kronik ağrı gibi sorunlar uykuyu etkileyebilir ve Dr. Oz Good Life, rahat edebilmeniz için tüm bu sorunları ele almak üzere tasarlandı."
Dr. Öz, şilte, ayarlanabilir baza, yastık ve battaniye gibi 18 ürünün satışını yapıyor. Her ürün, antibakteriyel faydalar sunan SilverScience™ tedavisi ve kuş tüyü hissi veren ancak gerçek tüylerden olmayan özel olarak geliştirilmiş olan yastık ve yatak takımları engineeredDown'ı kullanıyor.
Doctor Oz Rises in the Mattress Industry
Famous name in show business in the United States, Dr. Mehmet Öz is taking firm steps forward in the mattress industry, which he entered in the past years. Dr. Oz Good Life took place in Macy's and QVC markets with the latest sleep technology.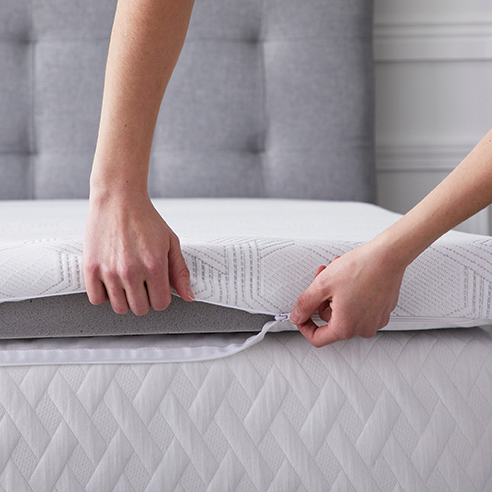 Dr. Oz says on his website, "These bedding supplies were created with a doctor's eye to take your sleep from inadequate to incredible. Because poor sleep is the #1 issue that affects your health and prevents you from living your best life. Issues like snoring and chronic pain can affect sleep, and Dr. Oz Good Life It's designed to address all of these issues so you can be comfortable."
Dr. Öz markets 18 items such as mattresses, adjustable bases, pillows and blankets. Each product is treated with the SilverScience™ treatment, which offers antibacterial benefits, and pillows and bedding use engineeredDown, which is specially developed that feels like down but doesn't have real feathers.