A GOOD SLEEP FOR ALL
Operating on the concept of "A good sleep for all" Ergo Bedding continues to contribute to sleep culture with the healthy sleep technologies it has developed. The company has opened over 200 sales locations in 44 provinces with its strong corporate identity and experienced staff. Constantly adding new vendors to a growing distributor network, Ergo Bedding is aiming for 300 sales locations this year.
A SOLUTION FOR EVERY NEED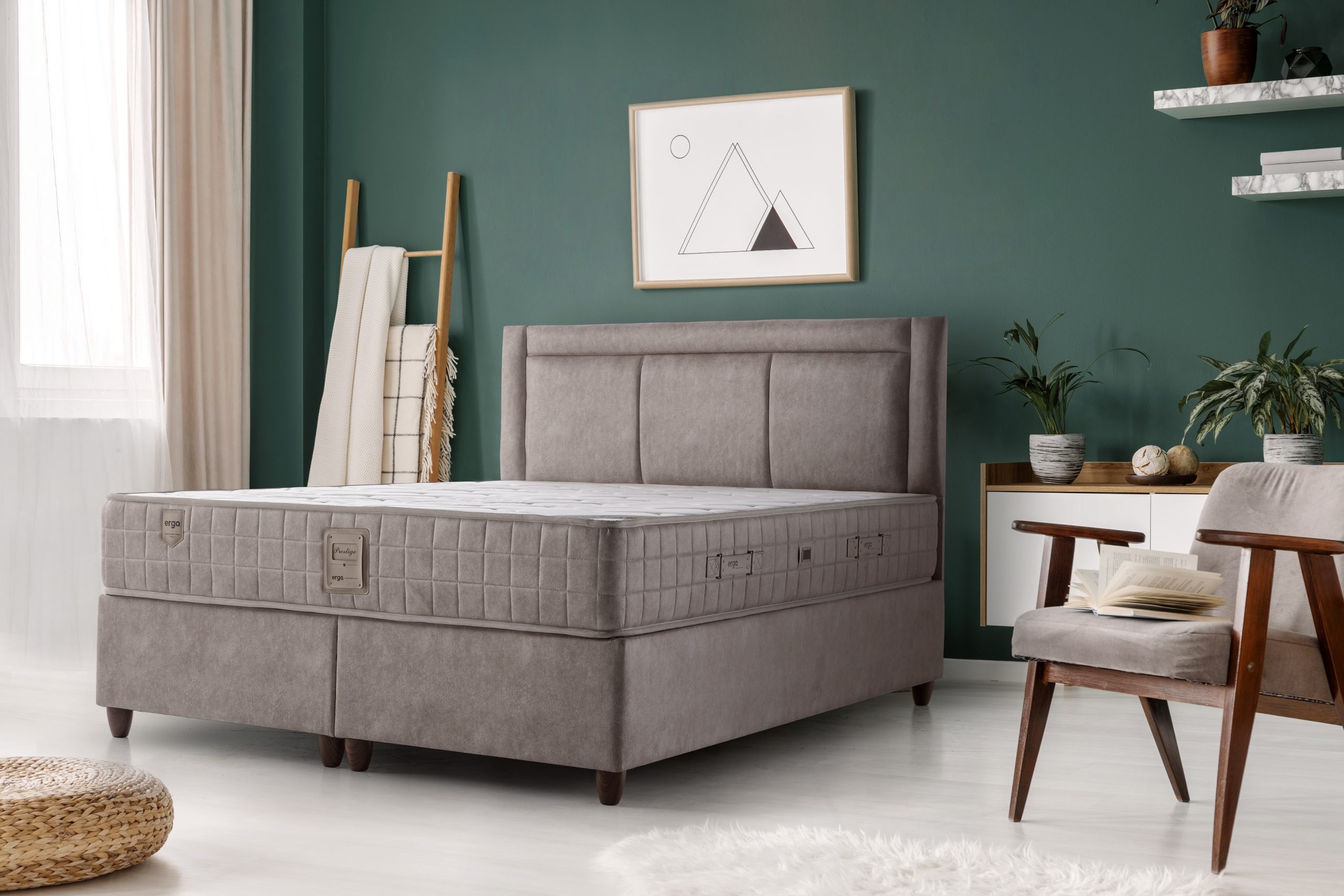 Continuing production with İşbir Holding's long years of experience and reliability, Ergo Bedding provides effective solutions for all consumer groups with a wide range of products that respond to every kind of need and preference. Ergo Bedding, which emphasizes quality at every step, continues to be the top choice among hotels and corporate projects with highly durable products that last for years.
AN ENTERPRISE THAT SUPPORTS DEVELOPMENT
Ergo Bedding, which produces in a facility located inside the Turkey – Çankırı Korgun Organized Industry Zone (OID) with an open area of 15 thousand 541 square meters of open and 5 thousand square meters of enclosed space, not only adds value to the country's employment and economy, but also creates advanced and innovative designs that make a difference in the sector.
70 THOUSAND ITEMS PRODUCED ANNUALLY AT ERGO BEDDING WITH THE İŞBİR HOLDİNG ASSURANCE
İşbir Holding Ceo Metin Gültepe said, "We operate with the Ergo Bedding brand to bring a good night's sleep to all consumer groups. As part of this mission, we constantly add new strategies for production. Last year we included the Ergo Bedding brand, which we have been producing since 1991, in the İşbir Holding Family. As a result of this purchase, we have significantly increased our mattress production capacity with this new brand. In this scope we now produce bonnell spring, pocket spring and visco mattress groups in our facility. Our objective is to bring the İşbir quality to all consumers with this brand".
TÜRKİYE ERGO YATAK'A GÜVENDİ
2021 yılında İşbir Holding bünyesine katılan Ergo Yatak, 44 ilde 200'den fazla satış noktasına ulaşarak sektörde güven kazanmaya devam ediyor. Türkiye'nin dört bir yanında genişleyen satış noktası ağıyla herkesi iyi uykularla buluştururken, kaliteyi ve güveni tüm tüketici gruplarına sunuyor.
HERKES İÇİN İYİ UYKU O
"Herkes için iyi uyku O" anlayışıyla hareket eden marka, geliştirdiği sağlıklı uyku teknolojileriyle uyku kültürüne katkı sunmaya devam ediyor. Güçlü kurumsal kimliği ve tecrübeli ekibiyle kısa sürede; 44 ilde 200'den fazla satış noktasını hizmete açtı. Büyümeye devam eden bayi ağına her geçen gün yenilerini eklemeye devam eden Ergo Yatak'ın bu yılki hedefi 300 satış noktası.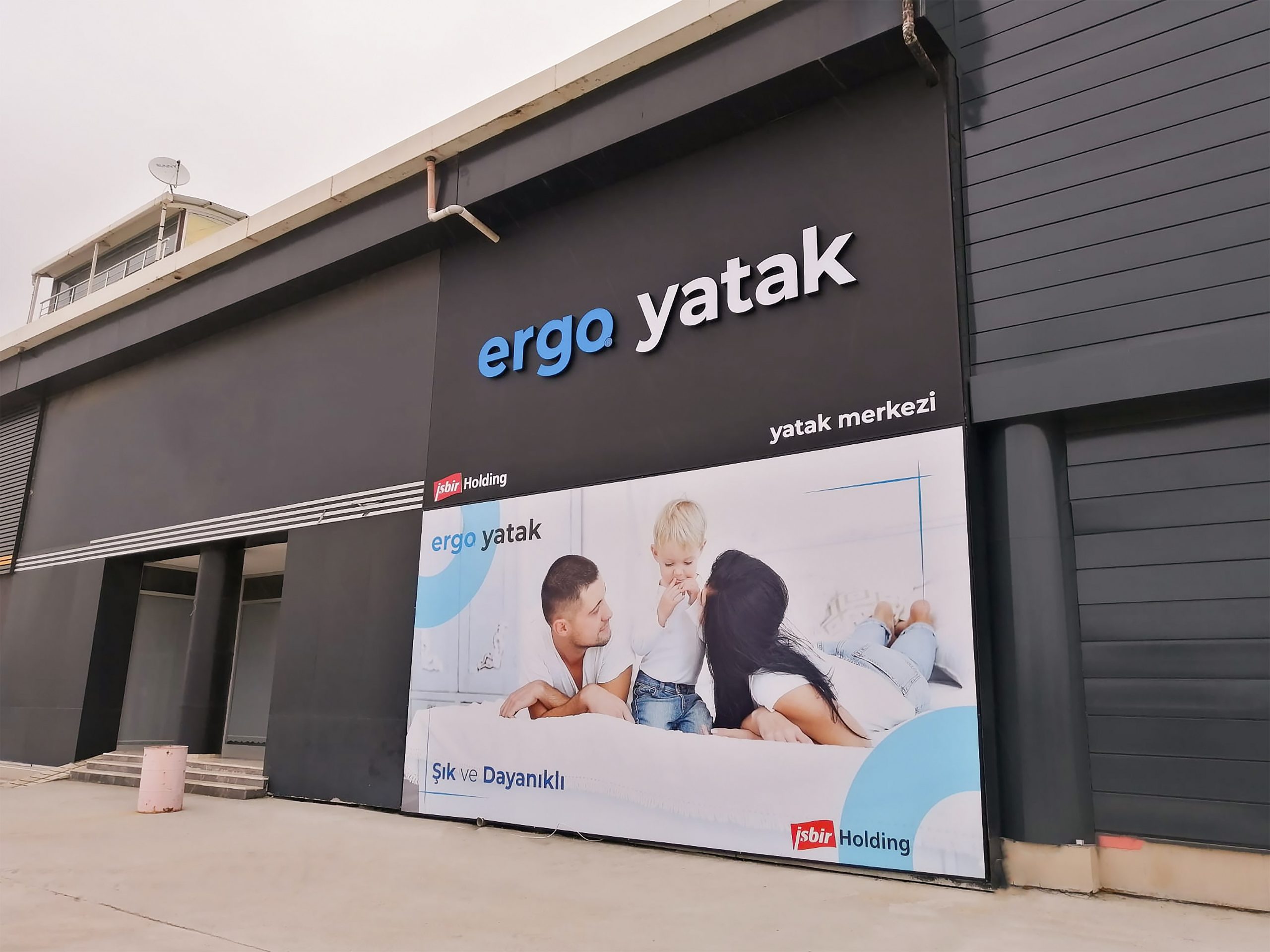 YILDA 70 BİN ADET ÜRETİM
İşbir Holding Ceo'su Metin Gültepe, "Ergo Yatak markası ile tüm tüketici gruplarını sağlıklı uykularla buluşturma misyonuyla hareket ediyoruz. Bu görüşümüzün bir parçası olarak üretime yönelik stratejilerimize her geçen gün bir yenisini daha ekliyoruz. 1991'den bu yana üretimine devam eden Ergo Yatak markasını geçtiğimiz yıl İşbir Holding Ailesi'ne dahil ettik. Gerçekleştirdiğimiz satın alım ile yeni markamızda yatak üretim kapasitemizi önemli ölçüde artırdık. Bu kapsamda, tesisimizde bonel yaylı, paket yaylı, ve visco yatak gruplarında üretim yapıyoruz. Bu marka ile amacımız, İşbir kalitesini tüm tüketici gruplarıyla buluşturmak." dedi.
KALKINMAYI DESTEKLEYEN GİRİŞİM
Çankırı Korgun Organize Sanayi Bölgesi (OSB)'de 15 bin 541 metrekare açık ve 5 bin metrekare kapalı alanda üretim yapan Ergo Yatak, ülke istihdamına ve ekonomisine artı değer sağlarken, öncü ve yenilikçi tasarımları ile sektörde fark yaratıyor.
HER İHTİYACA ÇÖZÜM VAR
Yıllara dayanan İşbir Holding deneyimi ve güvencesiyle üretimini sürdüren marka, her ihtiyaca, her tercihe uygun geniş skaladaki ürün gamı ile tüm tüketici gruplarına etkili çözümler sunuyor. Her adımda kaliteye vurgu yapan, yıllara meydan okuyan dayanıklı ürünleri ile de oteller ve kurumsal projelerin öncelikli tercihleri arasında yer almaya devam ediyor.