Spring is slowly starting to show itself. Now is the time for those who want to make changes in their bedrooms. Now is the time for those who want to make changes in their bedrooms. Turkey's comfortable sleep brand LOVA Mattress invites those who want to get rid of the cold effect of winter and feel the enthusiasm of spring to discover vitality in their bedrooms with its new duvet cover collection inspired by minimalism.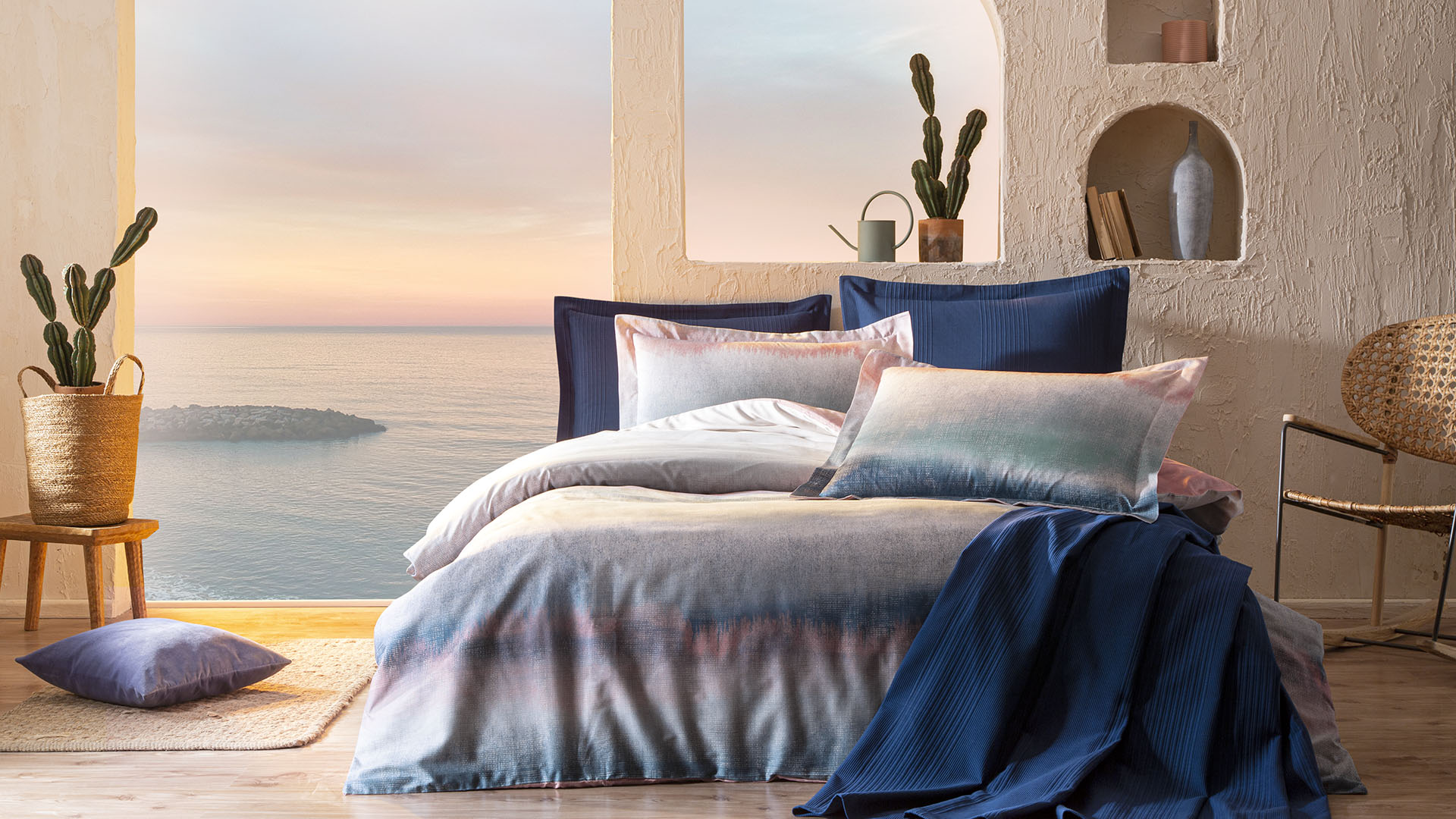 Lova Mattress, Turkey's comfortable sleeping brand, continues to beautify your living spaces, gaining the appreciation of consumers with its ergonomic mattress designs, stylish and original home textile products produced using the latest technology. With the approach of spring, Lova Mattress offers a minimal touch while bringing vitality with the unique colors of spring to those who want to bring innovation to their bedrooms.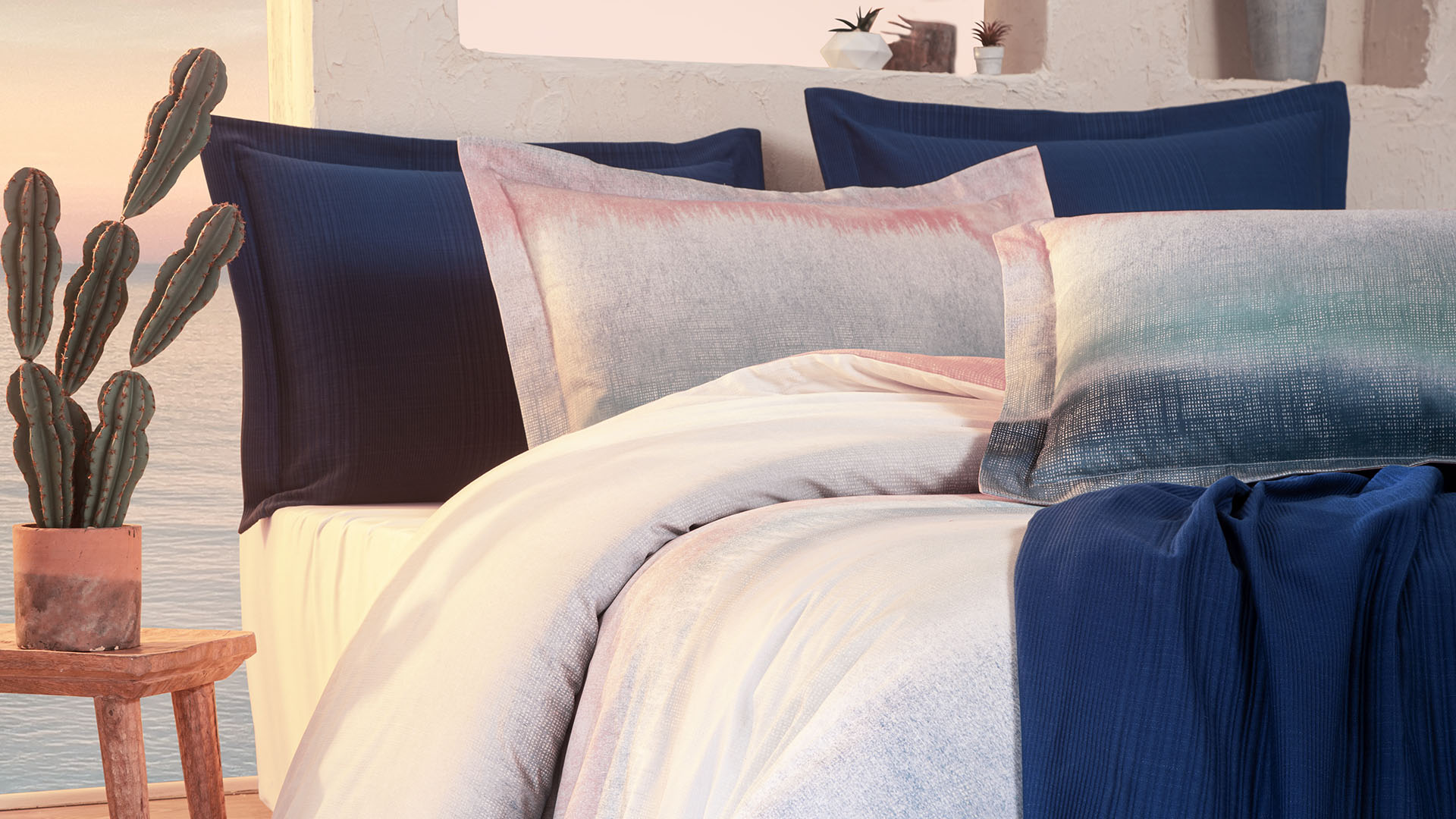 A SIMPLE AND ELEGANT TOUCH WITH A MEDITERRANEAN THEME
Lova Bed, the address of comfort in sleep with bed and pillow options suitable for body structure and sleeping habits, showcased new duvet cover sets that will change the atmosphere of your bedrooms and reflect the freshness and vitality of spring. The collection, inspired by minimalism, stands out with the Mediterranean theme. Lova Bed brings summer to your bedroom with its bedding collection that stands out with its simplicity and does not lose its elegance with its patterns. While green and tile colors draw attention in bedding sets that will inspire comfort and happiness during sleep, timeless and modern lines are offered to those who want to add vitality to their bedrooms. Models made of recycle yarn and with easy-to-iron fabrics are also among the remarkable products of Lova Mattress.
For those who want a simple, colorful and modern look in their bedrooms, it is possible to easily capture the Mediterranean atmosphere with home textile products dominated by orange or earth colors in the collection.
In addition to the duvet cover sets designed by blending different styles, you can get a stylish and comfortable living space with soft-touch piques, modern bedspreads with long-lasting fabrics, stylish towels and mats with patterns that can fit every period.
TÜRKİYE'DE RAHAT UYKUNUN ADRESİ: LOVA YATAK
MİNİMALİZMDEN İLHAM ALINDI, YATAK ODALARI ÇİÇEK AÇTI!
 Bahar yavaş yavaş kendini göstermeye başladı. Yatak odalarında değişiklik yapmak isteyenler için tam zamanı. Türkiye'nin rahat uyku markası LOVA Yatak, kış mevsimin bıraktığı soğuk etkiden kurtulmak ve baharın coşkusunu hissetmek isteyenlere minimalizmden ilham alan yeni nevresim takımı koleksiyonuyla yatak odalarında canlılığı keşfetmeye davet ediyor.
 Son teknoloji kullanılarak üretilen ergonomik yatak tasarımları, şık ve özgün ev tekstili ürünleriyle tüketicilerin beğenisini toplayan Türkiye'nin rahat uyku markası Lova Yatak, yaşam alanlarınızı güzelleştirmeye devam ediyor. Lova Yatak, baharın yaklaşmasıyla birlikte yatak odalarına yenilik getirmek isteyenlere baharın eşsiz renkleriyle canlılık kazandırırken minimal bir dokunuş sunuyor.
YATAK ODALARINA AKDENİZ TEMASI İLE SADE VE ŞIK DOKUNUŞ
Vücut yapısı ve uyuma alışkanlıklarına uygun yatak ve yastık seçenekleriyle uykuda rahatlığın adresi Lova Yatak, yatak odalarınızın havasını değiştirecek, baharın ferahlığını ve canlılığını yansıtacak yeni nevresim takımlarını vitrine çıkardı. Minimalizmden ilham alınarak tasarlanan koleksiyon Akdeniz temasıyla öne çıkıyor. Lova Yatak, sadeliğiyle göze çarpan, desenleriyle şıklığı elden bırakmayan nevresim koleksiyonu ile yatak odanıza yazı getiriyor. Uykuda konfor ve mutluluğa ilham kaynağı olacak nevresim takımlarında yeşil ve kiremit renkler dikkat çekerken zamansız ve modern çizgiler yatak odalarına canlılık katmak isteyenlerin beğenisine sunuluyor. Recycle iplikten üretilen, kolay ütülenebilir kumaşlı modeller de Lova Yatak'ın dikkat çeken ürünleri arasında.
Yatak odalarında hem sade hem renkli hem de modern bir görünüm isteyenler için koleksiyonda yer alan turuncu ya da toprak renklerin hakim olduğu ev tekstili ürünleriyle Akdeniz havasını kolaylıkla yakalamak mümkün.
Farklı stillerin birleşimiyle harmanlanarak tasarlanan nevresim takımlarının yanı sıra yumuşak tuşeli pikeler, uzun ömürlü kumaşlarıyla modern yatak örtüleri, her döneme uyabilecek desenleriyle şık havlular ve paspaslar ile hem şık hem de konforlu bir yaşam alanı elde edebilirsiniz.
BAHAR HAVASI ESTİRECEK ZAMANSIZ DOKUNUŞLAR
Lova Yatak, minimal çiçek desenleriyle baharı yansıtan, çizgili görünümüyle moderniteyi sunan, canlı yaz renklerinden oluşan koleksiyonuyla odanızın enerjisini yükseltecek ve farklı bir hava katacak.
Dokusuyla fark yaratan, mutluluğu ve ferahlığı simgeleyen renkleriyle yatak odalarınıza sade ama elegant bir görünüm sağlayarak zamansız şıklığı taşıyacak.