Stating that they will be participating in the IMM Cologne Fair, which will be held on June 4-7, and that they have high expectations from the fair, Indivani Yatak General Manager Kazan defined the fair organizations as the areas where the targets peak. Stating that IMM Cologne Fair is one of the leading fairs in the sector, Abdullah Kazan stated that they want to open up to new markets by making good use of this important meeting point between buyers and sellers.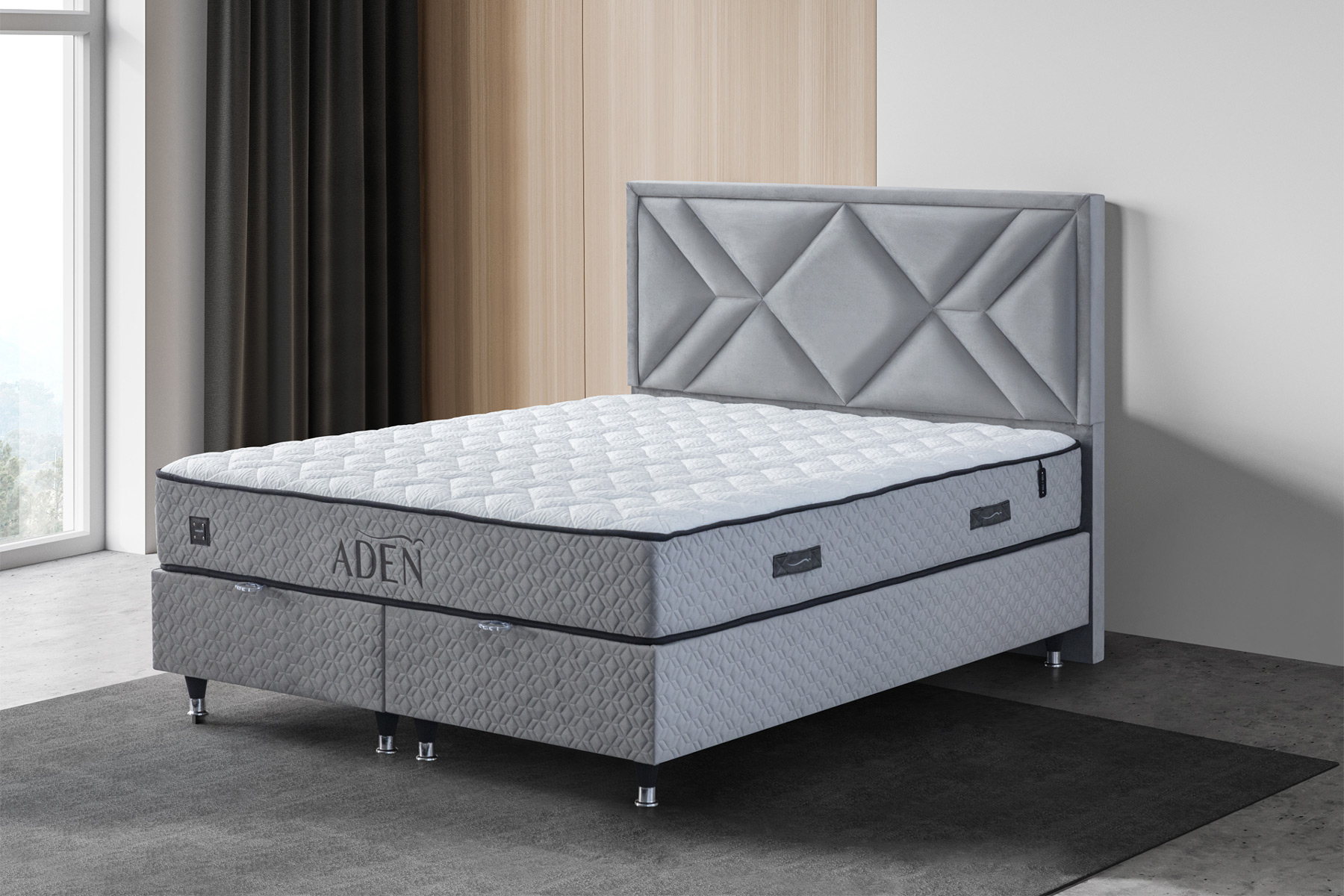 Can we learn about your 2023 goals and investment plans?
The brand "İNDİVANİ", which has a deep-rooted history and experience of the past, has proven itself in export markets and has become a brand that exports to 45 countries. While making our 2023 targets, we put this as our priority and increasing our export success among our priority targets. We started the restructuring process by restructuring in the domestic market and increasing the number of our showroom points and corner dealers. In order to meet the demands of domestic and export markets, we started improvement studies in our production lines. The increase in sales of sets (mattresses, bases, headboards) in our product range has increased our base and headboard production, and we have increased our capacity in order to meet the demands of this group of products, which are on the rise.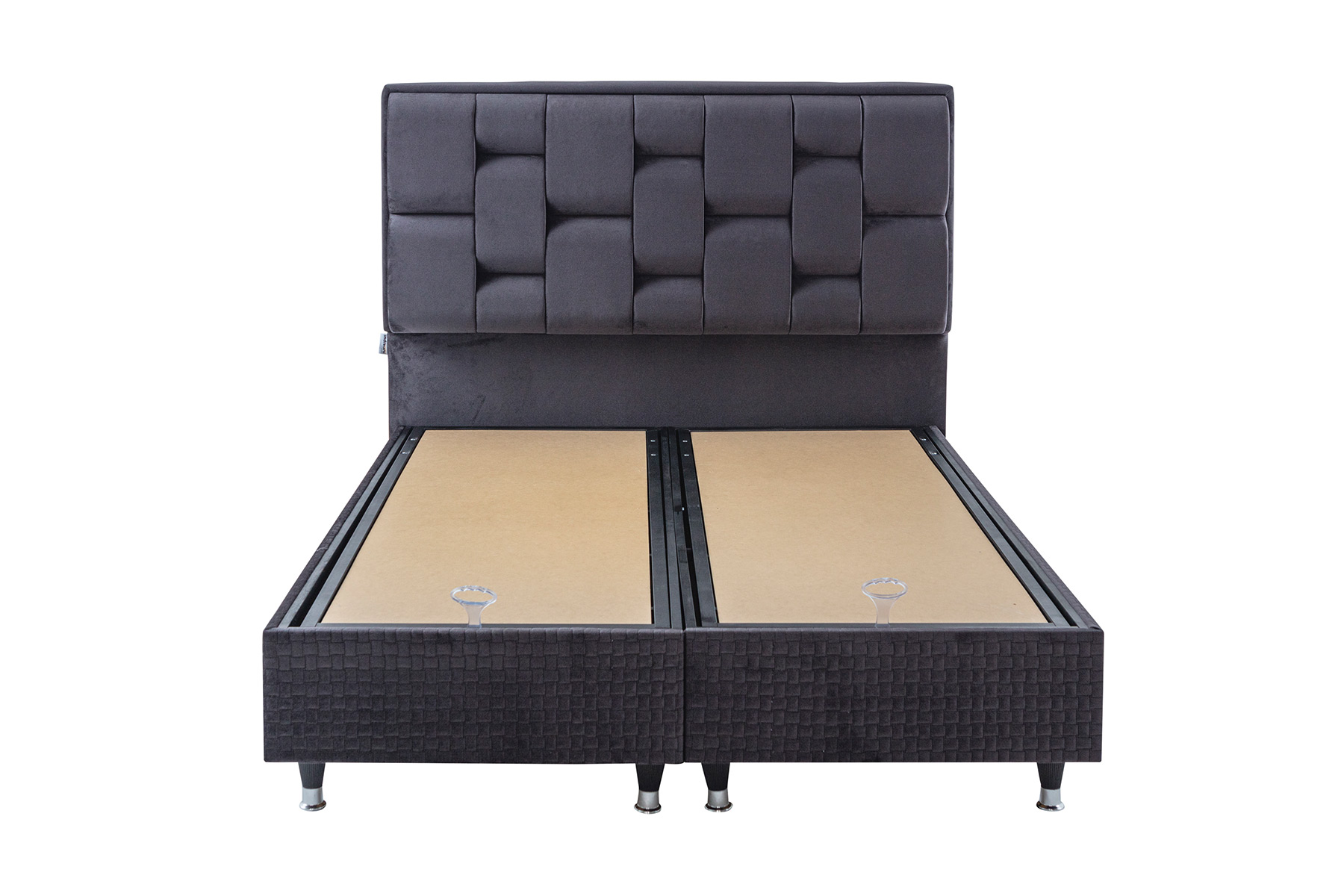 Can you tell us about the models you added to your collection in 2023?
We have completed our work by prioritizing design and ergonomics in our new collections. We acted by considering the harmony of the bed-base-headboard in the design. The fact that the trends are in this direction in the domestic and export markets has also affected us. Our new collections, which emerged as a result of these studies, started to be in demand by receiving positive reviews. We also made new collections in the field of home textiles, which are complementary products, and presented them to our customers.
You will show up at IMM Cologne Fair. Can you tell us about your preparations for the fair?
IMM Cologne fair is one of the important meeting points of brands and buyer companies in the sector. Considering this, we prepared our works according to export markets. We will meet with our customers by participating with our products developed for these markets.
Can we learn what you want or aim to achieve at the end of the fair?
Fairs are the places where the targets reach the highest expectations for the companies. It is the meeting point for existing customers to renew their trust, meet expectations, reach new customers and meet their needs. It is a very important point for us in terms of presenting our new products. We expect a fair where we will create a common synergy where we will convey our products and excitement to our customers.
IMM Cologne Fair is one of the pioneers of international fairs. It is one of the important meeting points of buyers and sellers. As "İNDİVANI", it is one of our goals to evaluate this positively and turn it into an opportunity to open up to new markets. We will consider this fair as an important opportunity to contribute to the progress of our brand by making new connections with new customers and existing customers.
İndivani Yatak: Fuarlar hedeflerin zirve yaptığı yerlerdir
İndivani Yatak Genel Müdürü Abdullah Kazan, 45 ülkeye ihracat yapan, uluslararası pazarlarda kendisini kanıtlamış ve sürekli büyümeye odaklı bir marka olarak önümüzdeki süreçte showroom ve bayilerinin sayısını arttırarak yeniden yapılanma sürecine girdiklerini söyledi.
4-7 Haziran tarihinde düzenlenecek olan IMM Köln Fuarı'nda katılımcı olarak yer alacaklarını ve fuardan beklentilerinin yüksek olduğunu söyleyen İndivani Yatak Genel Müdürü Kazan, fuar organizasyonlarını hedeflerin zirve yaptığı alanlar olarak tanımladı. IMM Köln Fuarı'nın sektörde öncü fuarlardan biri olduğunu belirten Abdullah Kazan, alıcı ve satıcı arasındaki bu önemli buluşma noktasını iyi değerlendirerek yeni pazarlara açılmak istediklerini ifade etti.
İndivani Yatak olarak 2023 hedeflerinizi ve yatırım planlarınızı öğrenebilir miyiz?
Köklü geçmişe ve geçmişin tecrübesine sahip olan "İNDİVANİ" markası ihracat pazarlarında kendisini kanıtlamış, 45 ülkeye ihracat yapan marka durumuna gelmiştir. 2023 hedeflerimizi yaparken bunu öncelemeye, ihracat başarımızı artırmayı öncelikli hedeflerimiz arasında koyduk. İç pazarda yeniden yapılanarak showroom noktalarımızın ve corner bayilerimizin sayısını artırarak yeniden yapılanma sürecini başlattık. Yurt içi ve ihracat pazarlarının taleplerini karşılayabilme adına üretim hatlarımızda iyileştirme çalışmalarını başlattık. Ürün gamımızda bulunan set (yatak, baza, başlık) satışlarındaki artışlar baza ve başlık üretimimizi artırmış ve artış eğiliminde olan bu grup ürünlerin taleplerini karşılama adına kapasitemiz artırmış bulunmaktayız.
2023 yılında koleksiyonunuza katmış olduğunuz modellerden bahseder misiniz?
Yeni koleksiyonlarımızda tasarımı ve ergonomiyi ön plana alarak çalışmalarımızı tamamladık. Tasarımda yatak-baza-başlık uyumunu gözeterek hareket ettik. Trendlerin iç pazarda ve ihracat pazarlarında bu yönde olması bizleri de etkilemiştir. Bu çalışmaların sonucunda ortaya çıkan yeni koleksiyonlarımız olumlu eleştiriler alarak talep görmeye başlamıştır. Tamamlayıcı ürünler olan ev tekstili alanında da yeni koleksiyonlar yaparak müşterilerimizin beğenisine sunduk.
IMM Köln Fuarı'nda boy göstereceksiniz. Fuara dair yaptığınız hazırlıklardan bahseder misiniz?
IMM Köln fuarı sektörde markalar ile alıcı firmaların önemli buluşma noktalarındandır. Bunu gözeterek ihracat pazarlarına göre çalışmalarımızı hazırladık. Bu pazarlar için geliştirdiğimiz ürünlerimiz ile katılım yaparak müşterilerimiz ile buluşacağız.
Fuarın sonunda elde etmek istedikleriniz ya da hedeflediklerinizi öğrenebilir miyiz?
Fuarlar, firmalar için beklentilerin en yükseğe ulaştığı hedeflerin zirve yaptığı yerlerdir. Var olan müşteriler ile güven tazeleme beklentileri karşılama, yeni müşterilere ulaşma ve onların ihtiyaçlarını karşılama için buluşma noktasıdır. Yeni ürünlerimizi sunma adına bizim için çok önemli bir noktadır. Ürünlerimiz ve heyecanlarımızı müşterilerimize aktaracağımız ortak sinerji oluşturacağımız bir fuar beklentisindeyiz.
IMM Köln Fuarı da uluslararası fuarların öncülerindendir. Alıcı ve satıcıların önemli buluşma noktalarından biridir. "İNDİVANİ" olarak bunu olumlu değerlendirip yeni pazarlara açılmak için fırsata dönüştürmek hedeflerimizdendir. Yeni müşteriler ve var olan müşterilerimiz ile yeni bağlantılar yaparak markamızın ilerleyişine katkıda bulunmak için bu fuarı önemli bir fırsat olarak değerlendireceğiz.