The Lab-Tested Sleep Products Prevent Bacteria Growth and Block Allergens by More than 99%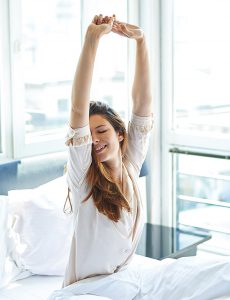 WATERFORD, N.Y. (PRWEB) JANUARY 2021 – Soft-Tex, a producer of sleep and home comfort products, is excited to announce new additions to its BioPEDIC® collection of products treated with Ultra-Fresh® antimicrobials as well as new antiallergen products under its Microshield® brand. The industry leader's new additions promote a fresh and clean sleep environment.
"We are thrilled to be adding to our collection of antimicrobial and antiallergen products at a time when achieving a clean, restful night's sleep has never felt more important," said Vice President of Marketing and eCommerce, Taylor Jones. "Since day one, Soft-Tex has sought to build the most comfortable products to help the world sleep and live better, and these new additions will help do just that."
Tested by independent third-party laboratories, the Ultra-Fresh® treated antimicrobial products provide more than a 99% reduction in tested organisms to protect from stain and odor-causing bacteria. The products available for retail include mattress protectors, mattress pads, fiber pillows and pillow protectors. Additionally, the BioPEDIC 4-Pack Bed Pillows with Built-In Ultra-Fresh Anti-Odor Technology were listed among Better Homes and Gardens' Best Pillows of 2020 and recognized as 'Amazon's Choice.'
In addition to the new antimicrobial products, Soft-Tex has added a collection of antiallergen bedding under its Microshield® brand. The products have been tested to block 99.78% of all allergens one micron or greater. Microshield® products are available in pillow protectors, mattress protectors and mattress pads.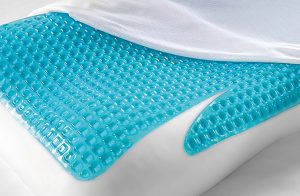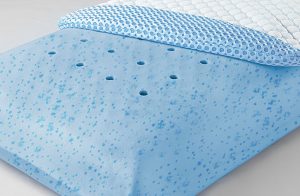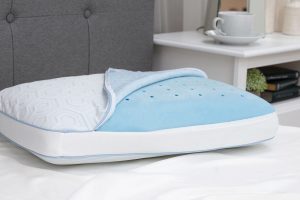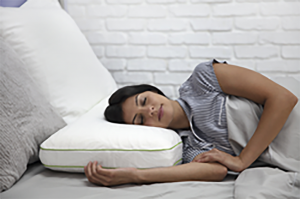 Soft-Tex, antimikrobiyal ve antialerjik uyku ürünleri koleksiyonlarına yeni eklediği ürünleri tanıtıyor
Laboratuvar Onaylı Uyku Ürünleri %99'dan daha fazla oranda Bakteri Gelişimini Engeller ve Alerjenleri Önler.
Bir uyku ve ev konfor ürünleri üreticisi olan Soft-Tex, Microshield® markasıyla sunduğu yeni antialerjik ürünleriyle Ultra-Fresh® antimikrobiyaller işlenmiş BioPEDİC® koleksiyonuna yaptığı yeni eklemelerini duyurmaktan heyecan duyuyor. Sektör liderinin yeni eklemeleri ferah ve temiz bir uyku ortamı sağlıyor.
Pazarlama ve e-ticaretten sorumlu başkan yardımcısı Taylor Jones, ''Temiz, dinlendirici bir gece uykusu almak hiç günümüzdeki kadar önemli olmadı. Böyle bir zamanda antimikrobiyal ve antialerjik ürün koleksiyonumuza yeni ürünler katmaktan dolayı büyük heyecan duyuyoruz. İlk günden beri, Soft-Tex tüm dünyadaki insanların daha iyi uyumasına ve yaşamasına yardımcı olmak için en konforlu ürünleri üretmeye çabaladı. Bu yeni eklemeler de bu hedefin gerçekleşmesine yardımcı olacak.''
Bağımsız üçüncü parti laboratuvarları tarafından test edilen Ultra-Fresh® ile işlenmiş antimikrobiyal ürünler, leke ve kokuya neden olan bakterilere karşı korumak için test edilen organizmalarda %99'dan fazla azalma sağlar. Perakende satışa sunulan ürünler arasında yatak koruyucuları, elyaf yastıklar ve yastık koruyucuları bulunuyor. İlave olarak, Yerleşik, Ultra Ferah Koku Önleme Teknolojili BioPEDİC 4'lü Yatak Yastıkları, Better Homes and Gardens'ın 2020'nin En İyi Yastıkları arasında yer aldı ve "Amazon'un Seçimi" olarak takdir gördü.
Yeni antimikrobiyal ürünlerine ek olarak Soft-Tex, Microshield® markasına antialerjik yatak takımı koleksiyonu ekledi. Ürünlerin, bir mikron veya daha büyük tüm alerjenlerin %99,78'ini engellediği test edilmiştir. Microshield® ürünleri yastık koruyucuları, yatak koruyucuları ve yatak pedleri olarak piyasada mevcuttur.