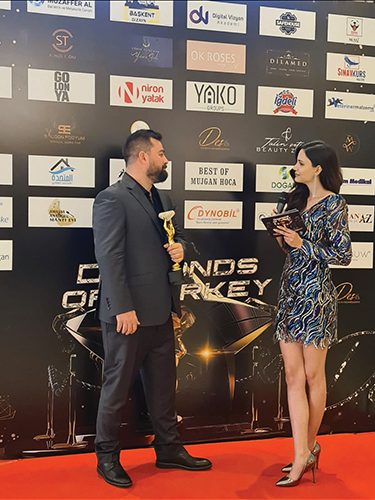 Stating that they were very happy to receive the "Furniture Brand of the Year" award, Eren Çağlar Niron, the founder of Niron Yatak, emphasized that this award was very important for them. Niron said, "We are doing great things with very big companies in the sector. We continue to take part in social responsibility projects in addition to these kinds of works. When we receive the reward for working in this way with such awards, our motivation to work increases more. I would also like to thank everyone who deemed us worthy of this award and the interest of our customers. We will continue to work with great concentration and satisfy our customers."
"We are with our customers in all circumstances"
Underlining that they did not win the "Furniture Brand of the Year" award at the Diamond of Turkey awards, only by producing good products, Eren Çağlar Niron said that they also took part in social responsibility projects. Stating that they were providing mattresses to people who had to stay in tents free of charge during the earthquake in İzmir, Niron continued his words: "We are with our customers in any case. Unfortunately, we had a big earthquake in Izmir, but we did not leave our people alone in this process. We tried to do something for our people outside and sent mattresses to their tents. We stand by our country not only in good days but also in bad days."
"We export to 25 countries"
Speaking about the pandemic period, Eren Çağlar Niron said that they experienced great despair at the beginning of the pandemic period, but they increased their sales by turning to e-commerce, which they know very well. Niron, "We have been selling in e-commerce for about 15 years, but during the pandemic period, we focused entirely on e-commerce and with our experience in this field, we brought our sales to a better point. As a company exporting to 25 countries, we easily solved every problem of our customers during the pandemic period. We saw that we could bring rational solutions to new conditions, and this made us very happy," he said.
"We will open a warehouse in Germany"
Explaining their plans for the future, Eren Çağlar Niron emphasized that they are aiming to sell to hotels, hospitals and dormitories. Underlining that they want to sell to more countries with their own brands, Niron, "We are currently selling to countries such as Sweden, the Netherlands, Belgium, Germany and Austria in Europe. We work regularly with Israel from the Middle East. We export to countries such as Ghana, Oman and Morocco from the African market. We deliver our products to Greece, Azerbaijan and many other countries. We are also planning to open a warehouse in Germany. There will be a showroom in our warehouse where we will do both retail and wholesale sales. Thanks to this warehouse, we will bring more foreign currency to our country. One of our biggest goals is to contribute to the economy of our country. For this reason, we will open our warehouse in Germany as soon as possible," he concluded his words.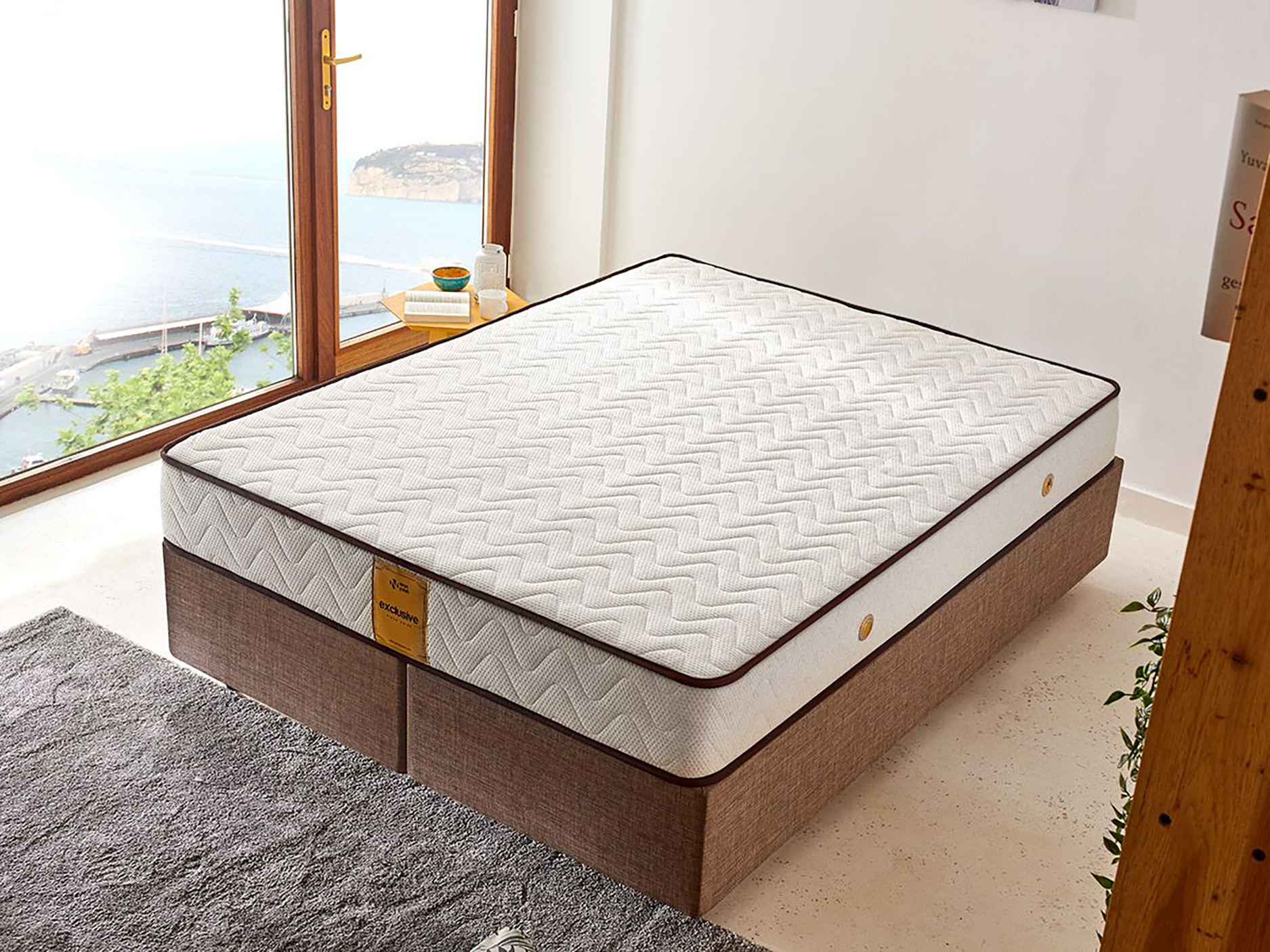 Niron Yatak, "Yılın Mobilya Markası" seçildi
Şirket, Tüm Tüketicileri Koruma Derneği tarafından Diamonds of Turkey ödüllerinde, "Yılın Mobilya Markası" ödülüne layık görüldü.
"Yılın Mobilya Markası" ödülüne layık görüldükleri için çok mutlu olduklarını ifade eden Niron Yatak'ın kurucusu Eren Çağlar Niron, bu ödülün kendileri için çok önemli olduğunu vurguladı. Niron, "Sektörde çok büyük firmalarla çok büyük işler yapıyoruz. Bu tür işlerin yanında, bir de sosyal sorumluluk projelerinde yer almayı sürdürüyoruz. Bu şekilde çalışmanın karşılığını, bu tür ödüllerle aldığımızda çalışma isteğimiz daha fazla artıyor. Bizi bu ödüle layık gören herkese ve müşterilerimizin ilgisine de ayrıca teşekkür ediyorum. Büyük bir konsantrasyonla çalışıp müşterilerimizi memnun etmeye devam edeceğiz," şeklinde konuştu.
 "Her durumda müşterilerimizin yanındayız"
Diamond of Turkey ödüllerinde, "Yılın Mobilya Markası" ödülünü, sadece iyi ürünler üreterek kazanmadıklarının altını çizen Eren Çağlar Niron, ayrıca sosyal Sorumluluk Projelerinde de yer aldıklarını söyledi. İzmir'deki deprem boyunca, hiçbir karşılık beklemeden çadırlara yatak yardımı yaptıklarını belirten Niron, sözlerini şu şekilde sürdürdü: "Biz, her durumda müşterimizin yanındayız. Maalesef İzmir'de büyük bir deprem yaşadık ama biz bu süreçte insanlarımızı yalnız bırakmadık. Dışarda kalan insanlarımız için bir şeyler yapmaya çalıştık ve onların çadırlarına yatak gönderdik. Sadece iyi günlerde değil, kötü günlerde de ülkemizin yanındayız."
 "25 ülkeye ihracat yapıyoruz"
Pandemi dönemine de değinen Eren Çağlar Niron, Pandemi döneminin başlarında büyük bir umutsuzluk yaşadıklarını fakat çok iyi bildikleri e-ticarete yönelerek satışlarını daha da artırdıklarını söyledi. Niron, "Biz yaklaşık 15 yıldır e-ticaret üzerinden satış yapıyoruz ama pandemi döneminde bütün yoğunluğumuzu e-ticarete vererek bu alandaki tecrübemizle beraber satışlarımızı daha iyi bir noktaya getirdik. 25 ülkeye ihracat yapan bir firma olarak, pandemi periyodunda da müşterilerimizin her sorununu kolaylıkla çözdük. Yeni koşullara, akılcı çözümler getirebileceğimizi gördük ve bu bizi çok mutlu etti," dedi.
 "Almanya'da depo açacağız"
Geleceğe yönelik hedeflerinden de bahseden Eren Çağlar Niron, otellere, hastanelere ve yurtlara satış yapma hedeflerinde olduklarını belirtti. Kendi markalarıyla, daha çok ülkeye satış yapmayı istediklerinin altını çizen Niron, "Şu anda Avrupa'da İsveç, Hollanda, Belçika, Almanya ve Avusturya gibi ülkelere satış yapıyoruz. Orta Doğu'dan İsrail ile düzenli bir şekilde çalışıyoruz. Afrika pazarından Gana, Umman, Fas gibi ülkelere ihracat yapıyoruz. Yunanistan, Azerbaycan ve daha birçok ülkeye ürünlerimizi ulaştırıyoruz. Ayrıca Almanya'da bir depo açmayı planlıyoruz. Hem perakende hem de toptan satış yapacağımız depomuzun içerisinde showroom da olacak. Bu depomuz sayesinde ülkemize daha fazla döviz getireceğiz. En büyük amaçlarımızdan birisi ülkemizin ekonomisine katkı sağlamaktır. Bu nedenle Almanya'daki depomuzu en kısa sürede açacağız," diyerek sözlerini tamamladı.