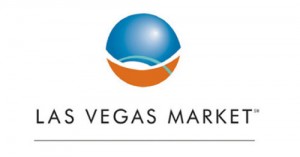 Leading Resources reshape floors A1 & A2 at Las Vegas Market
Las Vegas Market has recently announced that the expansion of three leading showrooms Global Views and its Studio A affiliate, Christopher Guy, and Phillips Collection will reshape the Building A lobby and atrium entry as a grand showcase for the industry's finest home furnishings, fabrics, lighting, floor coverings, wall décor and accessories. The changes will be unveiled at the Summer 2015 Las Vegas Market, August 2 to August 6, 2015. "Las Vegas Design Center has assembled an unparalleled collection of showrooms that serve as a vital year-round resource for the regional interior design community, and a trend-setting Market resource for buyers in the furniture and home décor categories," said Marsha Timson, Director, Las Vegas Design Center. "The showroom expansions and re-imagining of the lobby space by these leading brands will set the stage for a spectacular presentation, befitting Las Vegas Market's position as the leading buying platform for furniture, home décor and gifts in the Western United States."
Highlights include a 40% showroom expansion by Global Views, a supplier of unique furniture and decorative accessories, which produce a stunning 11,502-squarefoot location in the A1 Central West Lobby of the Las Vegas Design Center, spotlighted by a 12-foot-high glass wall spanning the entire central lobby. Studio A, an affiliated Global Views company, will showcase its contemporary furnishings and home décor in a new 7,352-square-foot showroom adjacent to the Global Views location on A1. Details for a ribbon cutting and grand opening celebration featuring an appearance by Chicago-based designer Julia Buckingham, who will introduce her new collection, will be announced soon.
"Global Views and Studio A are poised to expand our west coast presence with the expansion in this most important market center with the start of the summer market," said David Gebhart, CEO, Global Views. " Customers attending market in Las Vegas whether for the big seasonal shows, or on a daily basis can look forward to seeing more of our product line than ever before with expanded offerings from both Global Views and Studio A as well as our branded licensed partners Barbara Barry, Roger Thomas, DwellStudio, Colonial Williamsburg, MCFChan, and our newest product aunch in partnership with Julia Buckingham all launching new products which will be presented in our newly expanded spaces in Las Vegas Design Center during summer market." Other key elements of the redesign include a major 30% expansion by luxury lifestyle brand Christopher Guy, resulting in a spectacular 12,000 squarefoot space in the A1 East Lobby of the Las Vegas Design Center. A new entrance will showcase video screens and back lit panels creating amazing visuals and providing access to the private Grand Central Parkway courtyard. The current information desk and common areas of the lobby will be relocated into adjacent sections as part of the reconfigured lobby space to accommodate the new showroom.
"Everyone at Christopher Guy is so excited to see the new showroom launch in time for the Summer Market," commented Christopher Guy Harrison, Founder and CEO. "Two years ago we opened the Christopher Guy branded showroom at Las Vegas Market. And since then, sales have increased beyond our wildest dreams, thanks to an influx of new clientele that complement our High Point Market; Central and South American countries have been key to this success. And so it was only natural that when adjoining space became available in the main lobby we snapped it up without hesitation."
An official ribbon cutting ceremony for the impressive new Christopher Guy showroom is scheduled at 10 a.m. on August 2, 2015. Christopher Guy will hold a grand opening "Casino Royale" reception from 5:30 to 8:00 p.m. the same day, preceded by a ceremonial ribbon cutting at 5:30 p.m. for Christopher Guy guests, dignitaries, and VIP's to kick off the evening's celebration. The ribbon cutting will be followed by a toast from CEO and founder Christopher Guy Harrison. Phillips Collection, a supplier of innovative, design driven home furnishings & accessories, is expanding its showroom on A2 by 36%, taking adjacent space previously occupied by IMC management offices and creating a new, spectacular 12,000 squarefoot showroom. The company's warm contemporary aesthetic will be enhanced by time and technology friendly accents, all aimed at making the shopping experience focused, informative, and fun. "When word reached us that the executive offices on the second floor of Building A might be repurposed, we jumped on the opportunity," said Mark Phillips, president & CEO of Phillips Collection.
"Phillips Collection sells many large scale, one of a kind pieces and our need for gracious highly visible space was rescued by the chance to take this contiguous property. The west coast has been our strongest area of growth and after this expansion Las Vegas will be the largest of our 5 domestic showrooms. Our tag line "Every piece a conversation" and our design mission will be to bring that full circle with our new construction." Las Vegas Design Center is home to more than 30 design-oriented showrooms and hundreds of leading manufacturers' lines on the first two floors of Building A, Other leading upscale resources with showrooms in Las Vegas Design Center include: Kravet, LMS Design Group, Four Hands, Stanley Furniture, Nourison, Cyan Design, Safavieh, Visual Comfort, and more. Las Vegas Market is the leading furniture, home decor and gift marketplace in the western U.S., presenting 2,200+ gift, home décor and furniture resources in an unrivaled market destination. Las Vegas Market features thousands of gift, furniture and home décor lines, allowing for cross-category commerce among these industries. The Summer 2015 Las Vegas Market runs August 2 to August 6, 2015, at World Market Center Las Vegas.