The great meeting of the furniture industry, MODEKO 32nd International İzmir Furniture Fair, which was about the Karabakh Region of Azerbaijan as the main topic, attracted exhibiting countries such as Russia, Turkic Republics, Serbia, Kosovo, Bosnia Herzegovina, Albania, Mauritania, Lebanon, Qatar, Oman, Iraq, Syria, Dubai, Palestine, Libya and Sudan. Furniture importers from the Middle East countries and many countries showed great interest in the fair.
Cahit Doğan Yağcı, President of the Aegean Furniture Paper and Forest Products Exporters Union, stated that they carried out the "Organization of Procurement Delegation" as the Aegean Exporters Union at the MODEKO Fair and said, "Azerbaijan's furniture importers and companies were very interested in the Karabakh Region."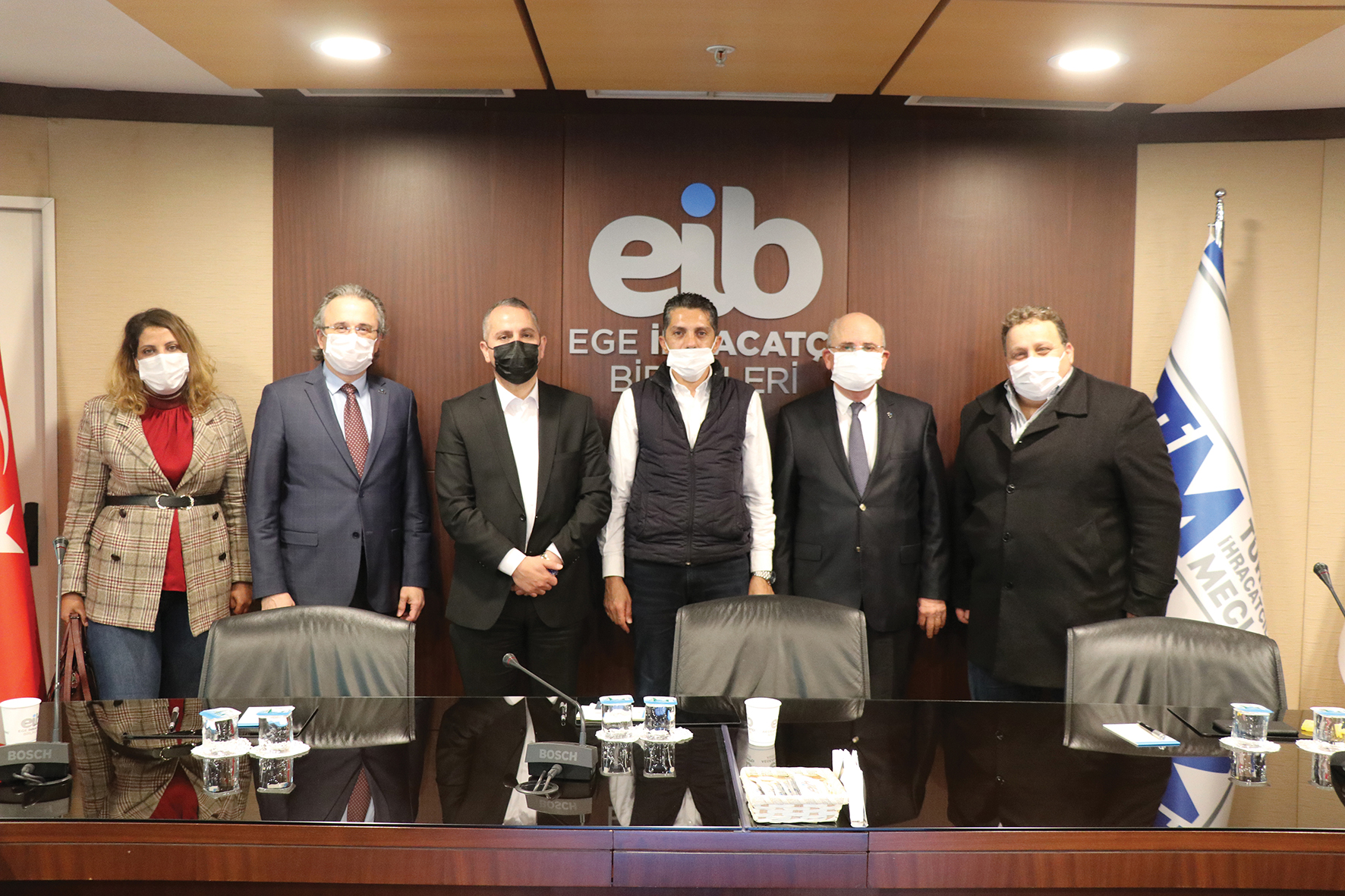 Yağcı stated that they hosted the importers coming to İzmir at the "Aegean Exporters Unions" and made them meet with the companies with their demands, "We had meetings with the Palestinian delegations both at the fair and at the "Aegean Exporters Unions" about joint investment projects. We shared the strengths of the Aegean Region in furniture production with importers. "
"We rose from 14th to 8th place in the world furniture market in 2020. We are among the top 5 countries in the world. We will continue to produce and export for sustainable export. Our furniture exports exceeded 1.5 Billion Dollars with an increase of 36 percent in the January-March period of 2021. We aim to increase our furniture exports from 3.5 Billion Dollars in 2020 to 5 Billion Dollars. MODEKO Fair and other furniture fairs will be our biggest supporters in this way," Cahit Doğan Yağcı said.
Cahit Doğan Yağcı, President of the Aegean Furniture Paper and Forest Products Exporters Union, concluded his words as follows: "The average furniture export is 2.57 in Turkey, this figure was 3.06 in the Aegean region. We want to increase our exports to 6 Dollars and we should focus on e-commerce by making more valuable designs. We started the "Groundbreaking Design Competition", "E-commerce Project" and "URGE Project" supported by IZKA named MOBINT."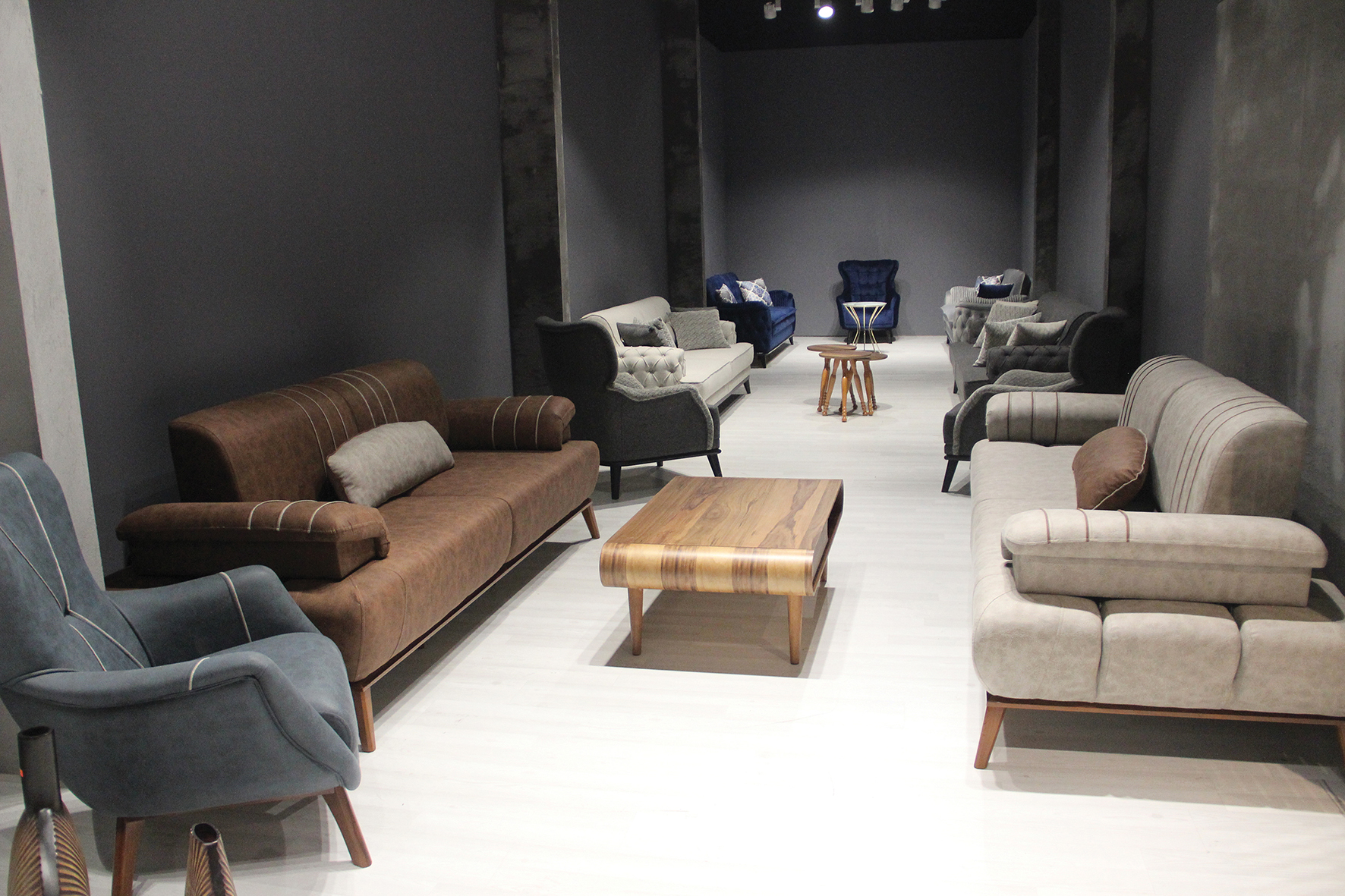 Karabağ Türk mobilyalarıyla donatılacak
Azerbaycan'ın 28 yıl sonra Ermenistan işgalinden kurtardığı Dağlık Karabağ Türk mobilyacıları tarafından donatılacak.
Mobilya sektörünün büyük buluşması MODEKO 32. Uluslararası İzmir Mobilya Fuarı'na başta Azerbaycan'dan Karabağ Bölgesi ile ilgili olmak üzere Rusya, Türk Cumhuriyetleri, Sırbistan, Kosova, Bosna Hersek, Arnavutluk, Moritanya, Lübnan, Katar, Umman, Irak, Suriye, Dubai, Filistin, Libya ve Sudan başta olmak üzere Ortadoğu ülkelerinin mobilya ithalatçıları akın etti.
MODEKO Fuarı kapsamında Ege İhracatçı Birlikleri olarak "Alım Heyeti Organizasyonu"da gerçekleştirdiklerini belirten Ege Mobilya Kağıt ve Orman Ürünleri İhracatçıları Birliği Başkanı Cahit Doğan Yağcı, gelen ithalatçılar içinde en ilgili grubun Azerbaycan'ın en önemli mobilya ithalatçıları ve yeni inşaatı süren Karabağ Havalimanı ve yeni yerleşim bölgesindeki yatırımcı firmalar olduğunu dile getirdi.
İzmir'e gelen ithalatçıları Ege İhracatçı Birlikleri standında ağırladıklarını, talepleri doğrultusunda ilgili firmalarla görüştürdüklerini dile getiren Yağcı, "Filistin heyetleriyle de hem fuarda ve hem de  Ege İhracatçı Birlikleri'nde Filistin'de ortak yatırım projeleri ile ilgili toplantılar yaptık. Ege Bölgesi'nin mobilya üretiminde güçlü olduğu yönleri ithalatçılarla paylaştık. 2020 yılında dünya mobilya pazarında 14. sıradan, 8. sıraya çıkan Türkiye'nin, dünya genelinde ilk 5 ülke arasına girmesi, sürdürülebilir ihracat için üretmeye ve ihracat yapmaya devam edeceğiz. 2021 yılının Ocak-Mart döneminde mobilya ihracatımız yüzde 36'lık artışla 1,5 milyar doları geçti. 2020 yılında 3,5 milyar dolar olan mobilya ihracatımızı 5 milyar dolara taşımayı hedefliyoruz. MODEKO Fuarı ve diğer mobilya fuarları bu yolda bizim en büyük destekçilerimiz olacak" şeklinde konuştu.
Türkiye'nin mobilya ihracatının ortalama fiyatının 2,57 dolar iken, Ege Bölgesi'nde bu rakamın 3,06 dolar olduğu bilgisini veren Ege Mobilya Kağıt ve Orman Ürünleri İhracatçıları Birliği Başkanı Cahit Doğan Yağcı, ortalama ihraç fiyatını 6 dolara çıkarmak ve daha katma değerli ihracat yapmak için tasarım ve e-ticarete yoğunlaştıklarını, Ezberbozan Tasarım Yarışması, MOBİNT isimli İZKA destekli E-Ticaret Projesi ve URGE Projesini hayata geçirdiklerini sözlerine ekledi.