There are many factors that affect consumers' purchasing decision when buying a product. One of the most important factors, in this sense, is packaging. Researches show that packaging design affects the purchasing decisions of 68 percent of consumers who shop in supermarkets and shopping malls. As Founder and Creative Director of B12 Creative Branding, a leader brand making a difference in the sector with its innovative structure and award-winning packaging designs, Bürkan Çiftçigüzeli emphasized that it is possible to increase sales by up to 100 percent with packaging change by evaluating the effect of packaging design in consumer purchasing processes.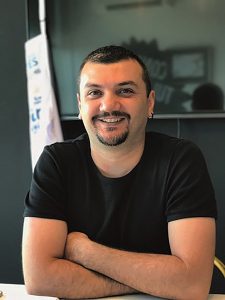 As one of the most effective and economical marketing tools, packaging plays an important role in affecting consumers' purchasing attitude and behavior towards a product with its labels providing information about the product, color and design.  Being one of the important factors for making a difference in the marketing sector, packaging design is becoming more and more important every day due to the fact that every moment of consumers' time is very valuable and the increase in awareness.
As a result of the data obtained by survey from 100 participants within the scope of the article "The place and importance of packaging in the consumer purchase decision process"* published in the international peer-reviewed scientific Journal EMI; 68 percent of consumers who make their daily and weekly purchases mostly from supermarkets and shopping malls pay attention to the  packaging color in their shopping decisions, noting that the color of the packaging affects their purchasing decisions. In the study, 48 percent of participants believe that the color of the packaging is an indicator of quality. In addition to the packaging color, participants prefer to purchase the products which are easy to carry, easy to use, and also folding products with locking lid system. In this direction, 66 percent of participants say that they may want to try a product only because the packaging is appealing.
"The perception of product quality is directly proportional to packaging" 
Stating that although advertising and communication activities have a very important effect on the purchasing decision, the consumers usually make their decision when they approach to the shelf, B12 Creative Branding Agency Founder and Creative Director Bürkan Çiftçigüzeli said: "We see in researches that this decision making takes on average 3 seconds. Packaging becomes the most effective factor in such a short time. Influenced by the packaging, people also connect emotionally with brands. The customer may want the product he/she purchased to stand as a decorative object on the dinner table when his/her guest arrives. They want to feel special when they open the packaging of the product they purchased. In other words, the right packaging is always the reason for preference. Similarly, in another study, it is stated that one out of every three consumers makes a purchase by looking at the product packaging. When consumers approach to the shelf, they see dozens of types of products, campaigns and brands. In order to reduce this confusion and stand out, you, as a brand, need to have a stance. Today, value-added products are on the agenda in our country. Considering all the communication channels to change the quality perception of products, the point where you can reflect the highest value at the least cost is the packaging design. It is not enough to produce any product well anymore. What kind of brand promise and design you present the product with is much more important by the consumer."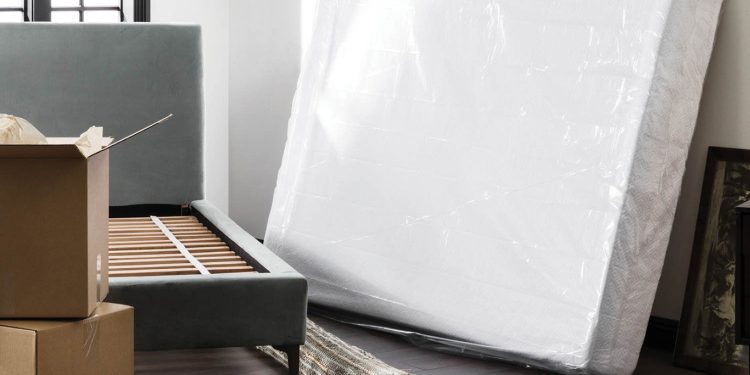 "It is possible to increase sales by 100 percent with a change in packaging"
Bürkan Çiftçigüzeli notes that we are witnessing more and more examples of brands that increase their sales from 30 to 100 percent only with packaging change. Explaining that packages with interesting designs and ease of use are needed to differentiate in the packaging design market and attract attention on the shelf, Çiftçigüzeli made the following statements: "Packaging that offers practical benefits such as ease of carrying and storage is a reason for preference for the consumers. Hygienic and protective packaging, especially in food products, creates confidence in the consumer and has positive reflection on sales. Packaging design is a design discipline that we, as B12 Creative Branding, have worked on for many years and received awards. It is also one of the most important working areas by our agency. As a team, we always make a shelf trip wherever we go, both at home and abroad. We examine different packaging designs together. For example, we were both happy and surprised to see our new design abroad, while we had not yet seen it in Turkey. In addition, we also review the work in the publications and blogs that we regularly follow in this context. We enthusiastically welcome each design project in our office, personally check the competitors on the market shelves on-site and collect information about them. While performing our competitor analysis and shelf analysis, we look at how these will create ownership in the eyes of Turkish consumer and try to measure some of the effects. We definitely offer all the design elements that we believe are correct."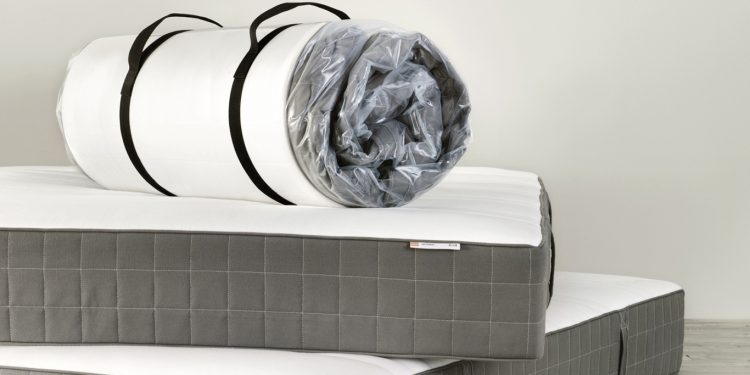 Doğru ambalaj seçimi satın almada %100'e kadar etkili
Ürün satışını etkileyen birçok faktör bulunuyor. Yapılan araştırmalar tüketiciyi satın alma esnasında etkileyen en önemli faktörün başında ise ambalajın geldiğini söylüyor. Tüketicilerin üzerinde yapılan araştırma sonucunda süpermarket ve alışveriş merkezlerinden yapılan alışverişlerde tüketicilerin yüzde 68'i satın alma esnasında ambalaj tasarımından etkileniyor. Ödüllü tasarımları ve yenilikçi tasarımlarıyla sektöründe farkındalık oluşturan B12 Creative Branding'in Kurucusu ve Kreatif Direktörü Bürkan Çiftçigüzeli, tüketicinin satın alma süreçlerinde ambalaj tasarımının etkisi ile ilgili değerlendirmelerde bunularak ambalaj değişimi ile satışları yüzde 100'e varan oranda artırmanın mümkün olduğunu vurguladı.
Pazarlamada en etkin ve ekonomik araçlardan biri kuşkusuz ambalaj. İçerisinde ürünle ilgili bilgiler bulunan etiketleri, kullanılan renk ve tasarım ile tüketicinin satın alma esnasında tutum ve davranışlarını etkilemede rolü yadsınamaz. Pazarlama sektöründe ayrıcalık sağlamak için önemli unsurlardan biri olan ambalaj tasarımı, değişen alışveriş trendleri, zamanın önemi ve tüketici bilincinin artışının etkisiyle her geçen gün önem kazanıyor.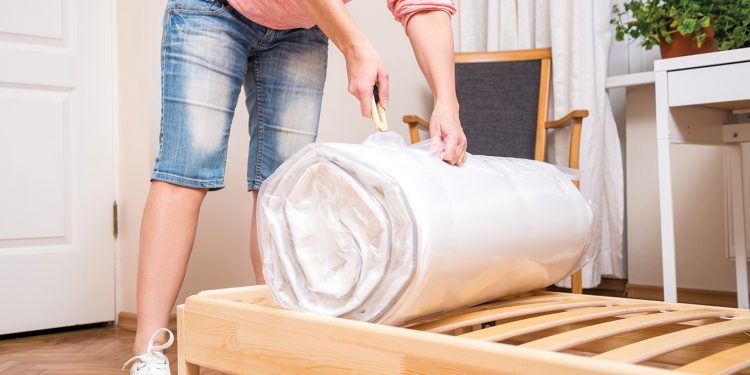 Ambalaj tasarımı tüketicilerin yüzde 68'inin satın alma kararını etkiliyor
Uluslararası hakemli bilimsel dergi Journal EMI'de yayımlanan "Tüketici satın alma karar sürecinde ambalajın yeri ve önemi " adlı makale kapsamında 100 katılımcıdan anket yolu ile elde edilen veriler sonucunda; günlük ve haftalık alışverişlerini çoğunlukla süpermarket ve alışveriş merkezlerinden yapan tüketicilerin yüzde 68'i alışveriş kararlarında ambalajın rengine dikkat ederek, ambalajın renginin satın alma kararlarını etkilediğini belirtiyor. Araştırmada katılımcıların yüzde 48'i ambalajın renginin kalite göstergesi olduğunu düşünüyor. Ambalajın renginin yanı sıra taşıma ve kullanım kolaylığı ile rahatça açılıp kapanabilir olması, kilitli kapak sistemi gibi özellikleri de katılımcılar için tercih sebepleri arasında yer alıyor. Bu doğrultuda katılımcıların yüzde 66'sı ise sadece ambalajı güzel olduğu için bir ürünü denemek isteyebileceklerini dile getiriyor.
"Tüketiciler ürün ambalajına bakarak 3 saniyede satın alma kararı veriyor"
Satın alma kararında reklam ve iletişim çalışmalarının çok önemli bir etkisi olsa da tüketicinin yüksek oranda rafa geldiğinde kararını verdiğini belirten B12 Creative Branding Ajansı Kurucusu ve Kreatif Direktörü Bürkan Çiftçigüzeli, "Bu karar süresinin araştırmalarda ortalama 3 saniye olduğunu görüyoruz. Bu kadar kısa sürede ambalaj en etkili faktör oluyor. Ambalajın da etkisiyle insanlar markalarla duygusal bağ kuruyor. Misafiri geldiğinde aldığı ürünün yemek masasında dekoratif bir obje gibi durmasını isteyebiliyor. Satın aldığı ürünün ambalajını açarken kendisini özel hissetmek istiyor. Yani doğru bir ambalaj her zaman tercih sebebi oluyor. Yine başka bir araştırmada, her 3 tüketiciden birisinin ürünün ambalajına bakarak satın alma yaptığı belirtiliyor. Tüketiciler rafa gittiğinde karşılarına onlarca çeşit ürün, kampanya ve marka çıkıyor. Bu karışıklığı azaltmak ve öne çıkabilmek için marka olarak bir duruşunuzun olması gerekiyor. Bugün ülkemizde katma değerli ürünlerden bahsediliyor. Ürünlerin kalite algısını değiştirmek için tüm iletişim kanallarını düşündüğünüzde en az maliyetle, en yüksek değeri yansıtabileceğiniz yer ise ambalaj tasarımıdır. Artık herhangi bir ürünü iyi üretebilmek yetmiyor. Bunu nasıl bir marka vaadi ve nasıl bir tasarım ile sunduğunuz tüketici tarafından çok daha fazla önemseniyor," dedi.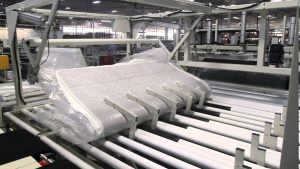 "Ambalaj değişimi ile satışları yüzde 100 arttırmak mümkün"
Bürkan Çiftçigüzeli, sadece ambalaj değişimi ile satışlarını yüzde 30'lardan yüzde 100'lere kadar artıran marka örneklerinin çoğaldığını belirtiyor. Ambalaj tasarımı pazarında farklılaşmak ve rafta dikkat çekmek için ilgi çekici tasarımlara sahip, kullanım kolaylığı sağlayan ambalajlar gerektiğini açıklayan Çiftçigüzeli, şu açıklamalarda bulundu: "Taşıma ve saklama kolaylığı gibi pratik yararlar sunan ambalajlar tüketici cephesinde bir tercih sebebi oluyor. Ambalaj tasarımı, B12 Creative Branding olarak uzun yıllardır üzerinde çalıştığımız ve ödüller aldığımız bir tasarım disiplini. Aynı zamanda ajansımızın da en önemli çalışma alanlarından birisi. Ekip olarak gerek yurt içi gerekse yurt dışında gittiğimiz her yerde mutlaka bir raf gezisi yapıyoruz. Farklı bulduğumuz ambalaj tasarımlarını hep birlikte inceliyoruz. Örneğin yeni yaptığımız bir tasarımımızı henüz Türkiye'de görememişken yurt dışında görmemiz bizi hem mutlu etmiş hem de şaşırtmıştı. Bunun yanı sıra düzenli olarak takip ettiğimiz yayınlar ve bloglardaki çalışmaları da bu kapsamda mutlaka değerlendiriyoruz. Her tasarım projesini ofisimizde heyecanla karşılıyor, konu ile ilgili rakipleri bizzat yerinde market raflarında inceliyor ve onlar hakkında bilgi topluyoruz. Rakip analizleri ve raf analizlerimizi yaparken bunların Türk tüketicisi tarafında nasıl bir sahiplenme yaratacağına bakıyor ve bazı etkileri ölçmeye çalışıyoruz. Doğru olduğuna inandığımız tüm tasarım unsurlarını mutlaka sunuyoruz."