The partnership of Berfa Group / Fanuva Global, which has been contributing to the sector in mattress components for a long time, decided to accelerate its investments in the field of mattress and sleep products. 
Company partners Fatih Mutlu and Nuri Körahmetoğlu, achieved to take a place in the market with their 20 years of experience in the sector, made statements to our editor, Furkan Akar. Mr. Fatih and Mr. Nuri stating that they already made their presence felt in the European market and that they planned to expand this presence declared that they also have awareness in the African and Middle East market and they want to take this situation forward according to their market research,. Mutlu and Körahmetoğlu emphasized that they use e-commerce efficiently in the sense of business to business, said that they receive intense dealership requests from abroad and that they will evaluate these demands by 2023.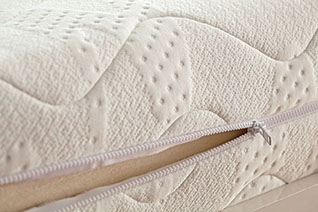 You, Mr. Fatih & Mr. Nuri, entered the mattress and sleep products market as a part of the partnership of Berfa Group / Fanuva Global. As a company that has been serving on mattress components for a long time, can we listen to the short story of your initiative and the details of brand/product?
As the partners of the company, Fatih Mutlu and Nuri Körahmetoğlu, we have more than 20 years of experience in the mattress and sleep sector. We have been involved in many projects, especially for production and marketing, and we have gained experience of many years and friendships in the sector. In our company, we established on these basics, we are exporting both raw materials and ready-made sleep products for the sleep sector. We are exporting especially mattress fabric, spring, felt, interlining, foam, label, mattress edge rib, ready-made mattress cover etc as mattress materials. We also have a strong sales organization in all kinds of sleep products and we are exporting to more than 50 countries.
Can you mention the name story of the Fanuva brand?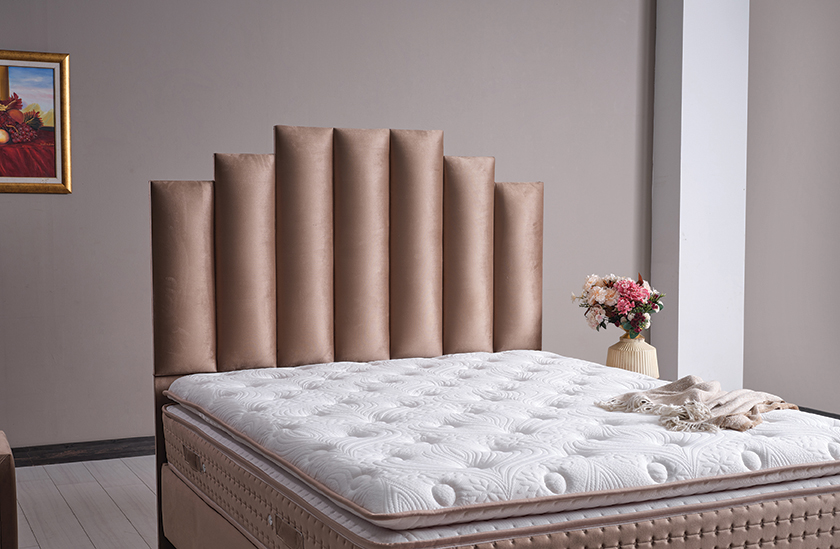 Nowadays, you should make the detailed research in many ways while determining a brand. Is the website of the brand you will make available? Does it have any trademark registration? Of course, you are trying to choose the best brand that will be memorable to fit them, easy to say. As firm partners, we have made a brand that will evoke our names among different alternatives, and we continue to establish it and make it known in the sector.
Will you use e-commerce effectively in your new investment?
As firm, we do not have any direct sales to consumer. We are planning to work on our own brands starting from 2023. We are currently working completely as B2B. We can say that we are one of the companies that use e-commerce best as B2B. We are making sound investments in this direction every year. We are making a strong bridge in particular between our manufacturing partners and our customers.
What kind of advertising and marketing strategy do you want to follow for mattress and sleep products?
We established the infrastructure so as to serve in order to meet the coming all kinds of purchase demands from abroad about sector due to the work we did, and we are continuing to work to strengthen it even more.
Will you have an attempt to go retail in Turkey or abroad?
We do not have such a plan for 2022, but we have been receiving a lot of requests from abroad regarding the use of our name rights and dealerships. We will consider these requests in the upcoming progress.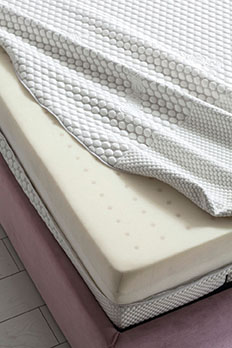 In which fairs will your mattress and sleep products appear at home and abroad? Can you mention?
We attended the ISPA fair in March 2022. We will attend the IBIA fair. We think that especially the IBIA fair will be one of the determining fairs of the sector in the next progress. We are planning to attend Interzum fair next year.
Which markets abroad do you think to enter? Can you share with us your market research on mattress and sleep products?
We believe that our growth in the European market will continue. Here especially Germany, Italy, France, England, Spain markets will be the determining countries. We want to be stronger in the American market. We are also a well-known brand in the African and Middle Eastern markets and we want to take this even further.
Will you provide trial use and return guarantee to product users?
We currently do not have any activities for retail, but we have guarantees in our wholesale exports.
Finally, Mr. Fatih and Mr. Nuri, what characteristics, distinguishing your company from other mattress companies, will you have?
We have a strong export-oriented marketing organization and we are delivering the right products to the right companies abroad quickly. We are continuing to work in order to make this structure stronger.
Berfa Grup & Fanuva Global: İhracata yönelik güçlü bir organizasyonumuz var
Yatak bileşenleri konusunda uzun süredir sektöre katkıda bulunan Berfa Grup / Fanuva Global ortaklığı, yatak ve uyku ürünleri alanındaki yatırımlarını hızlandırma kararı aldı.
Sektördeki 20 yıllık tecrübeleriyle pazarda kendilerine yer edinmeyi başaran firma ortakları Fatih Mutlu ve Nuri Körahmetoğlu, konuya ilişkin editörümüz Furkan Akar'a açıklamalarda bulundu. Avrupa'da pazarında hâlihazırda varlık gösterdiklerini ve bu varlıklarını büyütmeyi planladıklarını belirten Fatih Bey ve Nuri Bey, yaptıkları pazar araştırması doğrultusunda, Afrika ve Orta Doğu pazarında da bilinirliklerinin olduğunu ve bu durumu ileri taşımak istediklerini ifade ettiler. Business to business anlamında e-ticareti verimli kullandıklarının altını çizen Mutlu ve Körahmetoğlu, yurtdışından yoğun şekilde bayilik talebi aldıklarını ve 2023 yılı itibariyle bu talepleri değerlendireceklerini söyledi.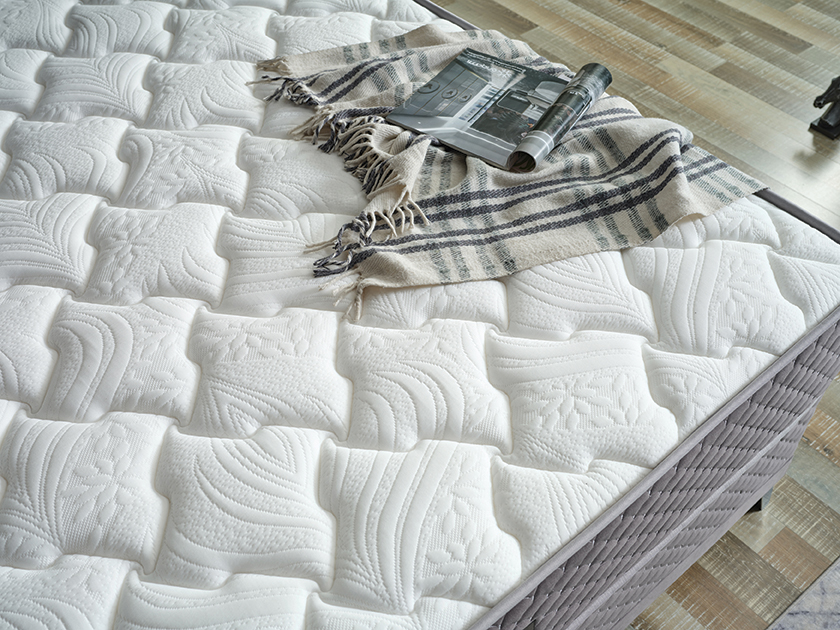 Fatih Bey & Nuri Bey, Berfa Group / Fanuva Global ortaklığı bünyesinde yatak ve uyku ürünleri pazarına girmiş bulunuyorsunuz. Uzun süredir yatak bileşenleri üzerine hizmet veren bir firma olarak bu girişiminizin kısa hikâyesini ve marka/ürün detaylarını dinleyebilir miyiz?
Firma ortakları Fatih Mutlu ve Nuri Körahmetoğlu olarak yatak ve uyku sektöründe 20 yılı aşkın tecrübeye sahibiz. Özellikle üretim ve pazarlamaya yönelik birçok projenin içerisinde yer aldık ve sektörde uzun yıllara dayanan tecrübeler edindik ve dostluklar kazandık.
Bu temeller üzerine kurduğumuz şirketimizde uyku sektörüne yönelik hem hammadde hem de hazır uyku ürünleri ihracatı gerçekleştiriyoruz. Özellikle yatak malzemeleri olarak; yatak kumaşı, yay, keçe, tela, sünger, etiket, yatak kenar fitili, hazır yatak kılıfı vs. ihracatı yapıyoruz. Her türlü uyku ürünlerinde de güçlü bir satış organizasyonumuz var ve 50'nin üzerinde ülkeye ihracat gerçekleştiriyoruz.
Fanuva markasının isim öyküsünden bahseder misiniz?
Günümüzde marka belirlerken pek çok yönden detaylı araştırma yapmanız gerekiyor. Oluşturacağınız markanın web sitesi müsait mi, herhangi bir marka tescili var mı? Tabi bunlara uyacak şekilde akılda kalacak, söylenmesi kolay en iyi markayı seçmeye çalışıyorsunuz. Firma ortakları olarak farklı alternatifler arasında isimlerimizi de çağrıştıracak şekilde bir marka oluşturduk ve altını doldurmak, sektörde bilinir hale getirmek üzere çalışmalara devam ediyoruz.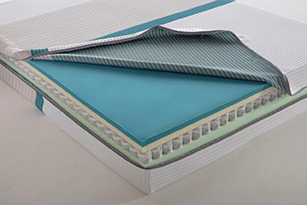 Yeni yatırımınızda e-ticareti etkin şekilde kullanacak mısınız?
Firma olarak direk tüketiciye yönelik herhangi bir satışımız bulunmuyor. 2023 yılından itibaren kendi markalarımızda çalışmalar yapmayı planlamaktayız. Şuan tamamen B2B olarak çalışıyoruz. B2B olarak e-ticareti en iyi kullanan firmalardan biri olduğumuzu söyleyebiliriz. Her yıl bu yönde sağlam yatırımlar yapıyoruz.  Özellikle üretici ortaklarımızla, müşterilerimiz arasında güçlü bir köprü oluşturuyoruz.
Yatak ve uyku ürünleri konusunda nasıl bir reklam ve pazarlama stratejisi izlemeyi düşünüyorsunuz?
Yapmış olduğumuz çalışmalarla, sektörle alakalı yurt dışından gelecek her türlü alım talebinin tarafımıza ulaşacağı ve bu gelen talepleri karşılamak üzere hizmet verecek şekilde alt yapıyı oluşturduk ve daha da güçlendirmek için çalışmalara devam ediyoruz.
Türkiye genelinde ya da yurt dışında mağazalaşma girişiminiz olacak mı?
2022 yılı için öyle bir düşüncemiz yok fakat isim haklarımızın kullanımı ve bayilikler ile ilgili yurtdışından çok talep almaktayız. İlerleyen süreçte bu talepleri değerlendireceğiz.
Yatak ve uyku ürünleriniz yurtiçinde ve yurt dışında hangi fuarlarda boy gösterecek? Bahseder misiniz?
2022 yılı Mart ayında ISPA fuarına katıldık. IBIA fuarına katılacağız. Özellikle IBIA fuarının bundan sonra ki süreçte sektörün belirleyici fuarlarından birisi olacağını düşünmekteyiz. Gelecek yıl Interzum fuarına katılmayı planlıyoruz.
Yurtdışında hangi pazarlara girmeyi düşünüyorsunuz? Yatak ve uyku ürünleri konusunda yapmış olduğunuz Pazar araştırmasını bizimle paylaşır mısınız?
Avrupa pazarında büyümemizin devam edeceğini düşünüyoruz. Özellikle Almanya, İtalya, Fransa, İngiltere, İspanya pazarları burada belirleyici ülkeler olacak. Amerika pazarında daha da kuvvetlenmek istiyoruz. Ayrıca Afrika ve Ortadoğu pazarından bilinen bir markayız ve bunu daha da ileri taşımak istiyoruz.
Ürün kullanıcılarına deneme kullanımı ve iade garantisinde bulunacak mısınız?  
Şu an için perakendeye yönelik herhangi bir faaliyetimiz bulunmamaktadır fakat toptan ihracatlarımızda garantilerimiz bulunmaktadır.
Son olarak Fatih Bey ve Nuri Bey, firmanızı diğer yatak firmalarından ayıran ne gibi özelliklere sahip olacaksınız?
İhracata yönelik güçlü bir pazarlama organizasyonumuz var ve doğru ürünleri hızlı bir şekilde yurt dışında doğru firmalara ulaştırıyoruz. Bu yapıyı daha da güçlendirmek için çalışmalara devam ediyoruz.