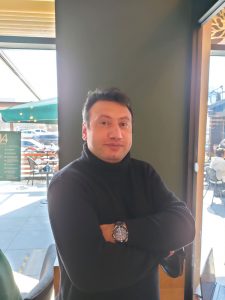 Established in 2009, Bahçekapılı Tekstil; produces mattress sets, towels, bathrobes, fleece blankets, plush blankets, jersey fitted sheets, combed cotton sheets, welsoft and fleece fabric. The company continues to serve its customers with a wide range of products for homes and hotels. We talked with
Tekstil, which exports to many countries of Europe, about their target to sell to the whole of Europe and the American continent.
Could you give us information about Bahçekapılı Tekstil, one of the respected names of the knitting and weaving industry, and your products?
From the first moment we entered the sector, we receive most of our demands from abroad and 80% of our sales are export-oriented. Our product groups include duvet covers, towels, bathrobes, quilts, pillows, bedspreads, jersey fitted sheets, liquid-proof mattress protectors, baby, teen and adult models. We sell in the domestic market and abroad with our brands Bahcekapili Home and Manno Kitchen. In addition, we provide dealerships and service to our consumers with many sales points. We carefully examine the demands of our customers who want to produce and collect their own brands and include them in our production.
Could you give information about your products in the sector, your position in the market, your power, goals and plans at home and abroad?
We aim to increase our share in domestic and foreign markets and to establish the necessary infrastructures to further our brand value. We would like to give franchising in both domestic and foreign markets, to shop with our own brand and to communicate with wholesale distributors. On the other hand, we are conducting market researches on how we can make better investments with commercial organizations and other countries. We look very strong in the industry because we have the capacity to export to many countries. We export to 16 countries around the world and we never compromise on quality.
What are your product-based export activities? Which products do you send the most to which markets? Which countries are your target markets?
The countries we export the most are Germany, Sweden, Poland, Spain, France, Belgium, Romania, Kyrgyzstan, Dubai, Kuwait, America, Montenegro, Croatia, Hungary, Russia, Ukraine, Senegal, Greece, England, Chile and Austria. Apart from these countries, there are countries that we receive demand from. In addition, we are in constant contact with these countries and we keep our business potential strong. We want to be in the whole of Europe and in the American continent by further expanding our target market In the future.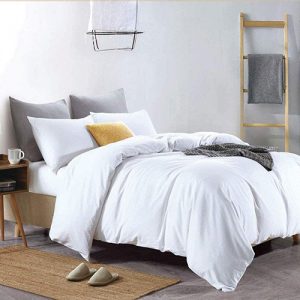 You are producing with Oeko-Tex certificate. What would you like to say about this topic?
Our main purpose in using the certificates is to show that we do not contain harmful chemicals that directly contact human health. All of our products are made with Oeko tex100 Certificate. Apart from that, we use Reach and Gots Certificates.
Could you tell us about your competitive power at home and abroad?
We aim to increase our brand promotion domestically. For this reason, we plan to use all our marketing activities more actively in 2021 and to increase the number of our stores in our country. On the other hand, we carry out the necessary activities to find a position for our brand in foreign markets and to introduce our brand to the people in the best way.
What are the factors that make you different from your competitors?
Our industry is established in an area whose production qualities vary according to quality. Each company can produce the same product with different materials and make it cheaper or expensive. As a company, we are in an effort to produce without cheap raw materials in all of our product groups.
How have you managed the Covid-19 process until today? Have you had any online sales or marketing activities?
A digital trend started all over the world as in our country, and we had the chance to reach many new customers trying to sell through personal sales programs in the Covid 19 period. We do not know how long this interest will continue after the pandemic. Digital resources are more widely used in some countries abroad. For this reason, it was not difficult for people to turn to digital more and achieve success there. When we look at the market in our country, there is a new order regarding online sales, and if it continues in this way, we plan to start selling with our own online platform in the near future.
Do you have any problems in the industry? Which issues would you like to give suggestions for solutions?
We do not have a general problem in our industry because our country is defined as the number one in the textile sector in terms of quality in the world. Thus, we increase the quality of our production and reflect our quality on costs. This situation does not affect our customers badly because we sell quality products to our consumers. Our consumers have a good consciousness in this sense. In addition, more local yarn used in Turkey and thus increase the quality of the yarn. If yarn production continues smoothly, everything will be better for the sector.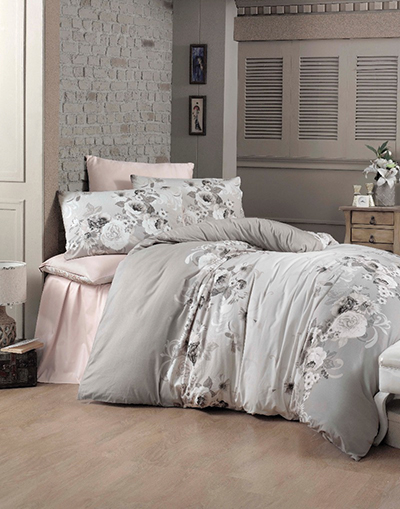 Bahçekapılı Tekstil kaliteyi şıklıkla birleştiriyor
Ürünleriyle sektörde iyi bir yer edinen şirket, yaptığı çeşitli araştırmalarla kaliteyle beraber en iyi görüntüyü müşterilerine sunmayı hedefliyor.
2009 yılında kurulan Bahçekapılı Tekstil; nevresim takımı, havlu, bornoz, polar battaniye, pelüş battaniye, jersey fitted sheet, penye lastikli çarşaf welsoft ve polar kumaş gibi ürünleri üretiyor. Otellere ve evlere yönelik hizmet veren şirket, geniş ürün yelpazesiyle müşterilerinin isteklerini karşılamaya devam ediyor. Avrupa'nın birçok ülkesine ihracat yapan Bahçekapılı Tekstil'in Genel Müdürü Eyüp Bahçekapılı ile Avrupa'nın tamamına ve Amerika kıtasına açılma hedefleri hakkında konuştuk.
Örgü ve dokuma sektörünün saygın isimlerinden biri olan Bahçekapılı Tekstil ve ürünleriniz hakkında özet bilgi verir misiniz?
Sektöre adım attığımız ilk andan itibaren taleplerimizin büyük bir çoğunluğunu yurt dışından alıyoruz ve satışımızın %80'i ihracat odaklıdır. Ürün gruplarımız içerisinde nevresim, havlu, bornoz, yorgan, yastık, yatak örtüsü, jersey lastikli çarşaf, sıvı geçirmez yatak koruyucu ürün koleksiyonlarımız bebek, genç, yetişkin modelleri üzerine kuruludur. İç pazarda ve yurt dışında başta Bahcekapili Home ve Manno Kitchen markamız ile satış yapıyoruz. Ayrıca bayilikler vererek birçok satış noktaları ile tüketicilerimizle buluşuyoruz.  Aynı zamanda kendi markalarına üretim ve koleksiyon yapmak isteyen müşterilerimizin taleplerini de titizlikle dikkate alıp üretimimize dahil etmekteyiz.
Yurt içinde ve yurt dışında sektördeki ürünleriniz ve bu pazardaki yeriniz, gücünüz, hedef ve planlarınız hakkında bilgi verir misiniz?
Yurt içi ve yurt dışı pazarlarındaki payımızı arttırmak ve marka değerimizi daha ileri bir seviyeye taşımak için gerekli altyapıları kurma hedefindeyiz. Gerek yurt içi gerekse yurt dışı pazarlarda franchising ile bayilik ağını kurmak ve kendi adımıza mağazalaşmak, bayilikler vermek toptan dağıtıcılar ile temas etmek istiyoruz. Diğer taraftan ticari ataşeliklerle ile diğer ülkelerle nasıl daha iyi yatırımlar yapabiliriz diye pazar çalışmaları yürütmekteyiz. Sektördeki gücümüz, birçok ülkeye ihracat yapabilmemizden kaynaklanıyor. Dünyada 16 ülkeye ihracat yapıyoruz ve talep edilen kaliteden asla taviz vermiyoruz.
Ürün bazlı ihracat faaliyetleriniz nelerdir? En çok hangi ürünleri, hangi pazarlara gönderiyorsunuz? Hedef pazarlarınız hangi ülkelerdir?
En çok ihracat yaptığımız ülkeler Almanya, İsveç, Polonya, İspanya, Fransa, Belçika, Romanya, Kırgızistan, Dubai, Kuveyt, Amerika, Karadağ, Hırvatistan, Macaristan, Rusya, Ukrayna, Senegal, Yunanistan, İngiltere, Şili ve Avusturya'dır. Bu ülkeler dışında da talep aldığımız ülkeler var. Ayrıca bu ülkelerle sürekli iletişim halinde olarak iş yapma potansiyelimizi güçlü tutuyoruz. Gelecekte hedef pazarımızı daha da genişleterek Avrupa'nın tamamında ve Amerika kıtasında da olmak istiyoruz.
Oeko-Tex sertifikalı üretim yapıyorsunuz. Başka uluslararası standartlara uyum konusunda neler söyleyebilirsiniz?
Sertifikaları kullanmamızdaki temel amacımız,  insan sağlığına direkt temas eden zararlı kimyasalları üretimimizde bulundurmadığımızı göstermektir. Bütün ürünlerimiz, Oeko tex100 Sertifikası ile yapılmaktadır. Bunun dışında Reach ve Gots Sertifikalarını kullanmaktayız.
Yurt içinde ve yurt dışında rekabet gücünüzden bahseder misiniz?
Yurt içinde markamızın bilinirliğini artırma hedefindeyiz. Bu nedenle tüm pazarlama faaliyetlerimizi, 2021 yılında daha aktif olarak kullanmayı ve ülkemiz içerisinde mağaza sayımızı artırmayı planlamaktayız. Diğer taraftan yurt dışı pazarlarda da markamıza yer bulmak ve markamızı insanlara en iyi şekilde tanıtmak adına gerekli faaliyetleri yürütmekteyiz.
Sizi rakiplerinizden farklı kılan unsurlar nelerdir?
Sektörümüz, üretim niteliklerini kaliteye göre değişiklik gösteren bir alana kuruludur. Her firma, aynı ürünü farklı materyallerle üretip ucuzlatabiliyor veya pahalılaştırıyor. Biz, firma olarak bütün ürün gruplarımızda ucuz materyal hammaddeye yer vermeden üretim yapma çabası içinde oluyoruz.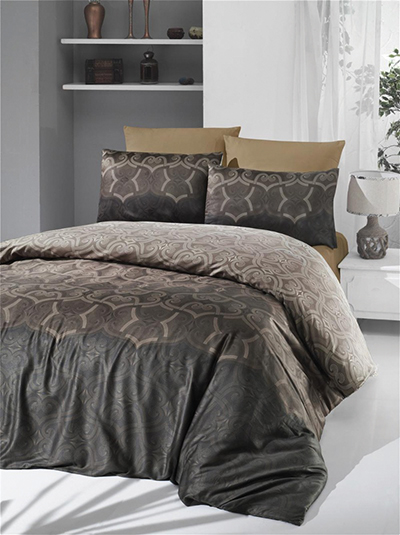 Covid-19 sürecini bugüne kadar nasıl yönettiniz? Online satış ve/veya pazarlama faaliyetleriniz oldu mu?
Covid 19 sürecinde, ülkemizde olduğu gibi tüm dünyada da bir dijital akım başladı ve kişisel satış programları üzerinden satış yapmaya çalışan birçok yeni müşterilerimize ulaşma şansına sahip olduk. Pandemi sonrası, bu ilgi ne kadar devam eder bunu şimdilik bilemiyoruz. Dijital kaynaklar, yurt dışındaki bazı ülkelerde daha yaygın kullanılıyor. Bu nedenle oralarda insanların dijitale daha fazla yönelmesi ve başarı yakalaması zor olmadı. Ülkemizdeki pazara baktığımızda online satış ile ilgili bir yeni düzen var ve bu şekilde devam ederse yakın zamanda kendi online platformumuz ile satışa geçmeyi planlıyoruz.
Sektörde yaşadığınız problemler var mıdır? Nakliye, hammadde temini, üretim, istihdam konularında sıkıntılar varsa çözüm önerilerinizle birlikte anlatır mısınız?
Sektörümüzde genel olarak yaşadığımız bir sıkıntımız olmuyor çünkü ülkemiz, tekstil sektörü denilince kalite anlamında dünyada bir numara olarak tanımlanıyor. Durum böyle olunca üretimimizdeki kaliteyi artırıyoruz ve kalitemizi maliyetlere yansıtıyoruz. Bu durum müşterilerimizi kötü etkilemiyor çünkü karşılıklı bir kalite alış verişi yapıyoruz. Tüketicilerimiz bu anlamda iyi bir bilince sahip. Türkiye'de de artık yöresel iplik daha fazla kullanılmaya başlandı ve iplik kalitesi daha da arttı. İplik üretimi sorunsuz bir şekilde devam ederse her şey sektör için daha iyi olacaktır.