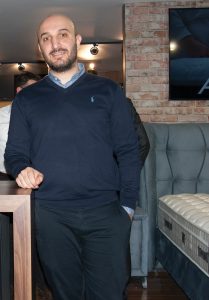 Armis Yatak, founded in 2017, offers a comfortable and healthy sleep experience with a new, energetic vision and a solid infrastructure. The company, which has the best technological machine park with contemporary production techniques following the trends, enables couples to sleep without being affected by each other with its pocket spring system that can move independently. Armis Yatak, which is more and more preferred by people every day, has managed to become one of the leading brands in the sector with its quality and good designs, although it is a young brand. We talked to Kürşat Batallı, Board Member of Armis Yatak, about the important details in the success of the young and dynamic brand.
I want to start by getting your views on the pandemic period. How did you spend this period?
During this period, we took very good health measures in our factory, especially keeping the health of our employees at the forefront. We continue to keep our stocks up-to-date and complete, as always, thanks to our large storage areas, working together at full capacity without slowing down. In addition, with the "Safe Production Certificate" we have obtained from TSE, we have ensured that both our employees and our customers use their products safely.
What can you say about your usage areas, product capacity and product range?
The Armis Yatak product range includes a bed base, bedside table, pouf, as well as a white group consisting of quilts, pillows and mattresses to complement sleep comfort. In addition to our home-type products, we also produce sofa mattress, bed base with baby mattress, folding mattress, kangaroo mattress and boxless base designed in accordance with the needs of hotels and hospitals. Our production facility, located in Torbalı, Izmir, was established on a total area of 50 thousand square meters, 32 thousand square meters closed and 18 thousand square meters open. We continue our production with 550 mattresses, 150 sets of base and headboard capacity per day. We have made to increase our capacity with the new investments, we aim to double these numbers by the end of June.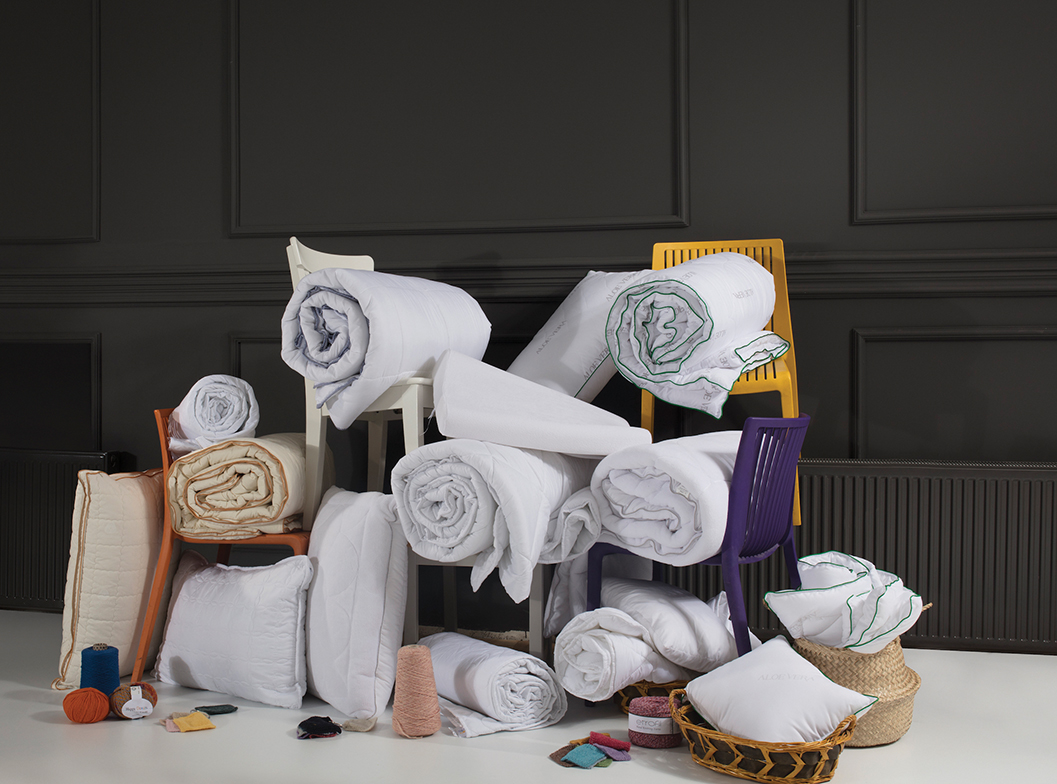 Do you think e-commerce has become more important? What kind of work have you done on this subject?
At the beginning of the pandemic, when the stores were closed, online shopping became incredibly important. We did a proactive work and integrated the e-commerce interface into our corporate website. Thus, we made it possible for our customers to reach our products more easily. We safely deliver the orders we receive online to our customers' homes.
What do you think about innovative products? Do you follow new products?
The mattress industry is always open to innovations and developments. In this context, we aim to keep our product portfolio alive by constantly following innovations and to develop our product range with ergonomic and innovative products.
I am curious about the specific work you do to improve sleep quality. What are you doing about this topic? What kind of work do you have for adults and children?
Armis Yatak product range has mattress options suitable for all kinds of comfort. We produce new generation mattresses that meet the expectations of many users who suffer from low back and back pain in different sleeping styles, have allergies, wake up with sweating or fall asleep longer than normal. We have products that fit every age group in our product range. We design new products by combining the best technologies and trends in line with the feedback and demands we receive from our consumers and retail stores. We continue our R&D processes by working very well.
What is the most important point that makes you different in the industry? How would you explain this situation?
Our first priority is to provide value for every product we produce with our hundred percent local brands and to respond to customer expectations with quality and stability. Therefore, I can clearly say that the primary point that separates us from our competitors is our quality. We do not compromise on quality and it is our biggest goal to deliver our products to our customers' homes in the best way possible.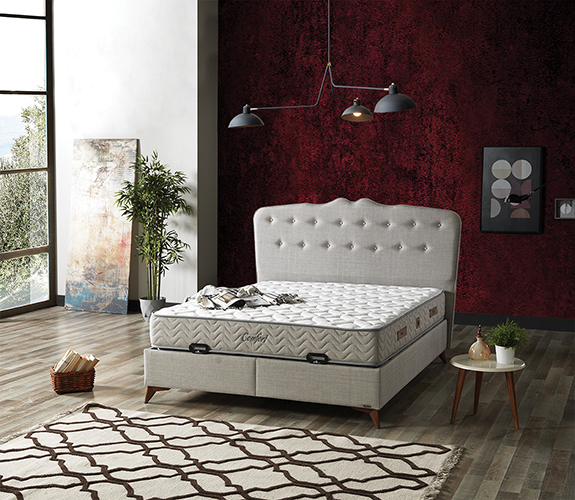 Which regions do you export to? I also want to know the ratio of your exports to your total sales.
Currently, we are actively exporting as Armis Yatak to 28 countries such as America, Saudi Arabia, Qatar, Kuwait, Malaysia, China, Germany, Russia, Bosnia and Herzegovina, Kosovo, Macedonia, Greece and Poland. The export rate of our production capacity is approximately 40%. We establish export links with other countries and strive to further increase our export rate.
I want to learn about your biggest goals in the industry. Finally, what can you say about this?
We are one of the best mattress brand in Turkey. This situation makes us proud. We brought a new voice, a new breath to the sector. We are aware of this responsibility. Therefore, we work harder and always raise our target. We aim to deliver our products, which we produce with great care, to more people both at home and abroad.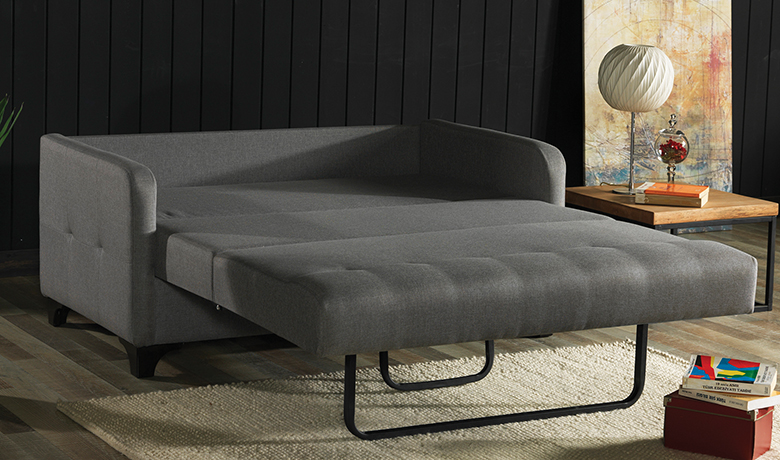 Armis Yatak çağdaş ve modern yapısıyla yükseliyor
Yeni kurulan bir marka olmasına rağmen hızlı bir şekilde yükselen şirket, şimdiden sektördeki en iyi markalar arasına girdi.
2017 yılında kurulan Armis Yatak; yeni, enerjik bir vizyon ve sağlam bir altyapısıyla konforlu ve sağlıklı bir uyku deneyimi sunuyor. Trendleri takip eden çağdaş üretim teknikleriyle en iyi teknolojik makine parkuruna sahip olan şirket, bağımsız hareket edebilme özelliğine sahip paket yay sistemi ile çiftlerin birbirinden etkilenmeden uyumalarını sağlıyor. Her geçen gün insanlar tarafından daha fazla tercih edilen Armis Yatak, genç bir marka olmasına rağmen kalitesi ve iyi tasarımlarıyla sektördeki lider markalar arasına girmeyi başardı. Armis Yatak Yönetim Kurulu Üyesi Kürşat Batallı ile, genç ve dinamik markanın başarısındaki önemli detaylar hakkında konuştuk.
Pandemi dönemiyle ilgili görüşlerinizi alarak başlamak istiyorum. Bu periyodu nasıl geçirdiniz?
Bu dönemde, özellikle çalışanlarımızın sağlığını ön planda tutarak fabrikamızda çok sıkı sağlık önlemleri aldık. Hız kesmeden, hep birlikte tam kapasiteyle çalışarak sahip olduğumuz geniş depolama alanlarımız sayesinde, stoklarımızı her zaman olduğu gibi güncel ve eksiksiz tutmaya devam ediyoruz. Ayrıca, TSE'den almış olduğumuz "Güvenli Üretim Belgesi" ile hem çalışanlarımızı hem de müşterilerimizin ürünlerini güvenli bir şekilde kullanmalarını sağlamış olduk.
Kullanım alanlarınız, ürün kapasiteniz ve ürün çeşitleriniz hakkında neler söylersiniz?
Armis Yatak ürün yelpazesinde; yatak, baza, yatak başı, komodin, pufun yanı sıra uyku konforunu tamamlayacak yorgan, yastık, alezden oluşan beyaz grubu da yer alıyor. Ayrıca, ev tipi ürünlerimizin haricinde otel ve hastanelerin ihtiyaçlarına uygun olarak tasarlanan; yataklı koltuk, yavrulu baza, katlanır somya, kanguru somya ve sandıksız baza da üretiyoruz.
İzmir Torbalı'da bulunan üretim tesisimiz, 32 bin metrekare kapalı, 18 bin metrekare açık olmak üzere toplam 50 bin metrekare alana kurulmuştur. Günlük 550 yatak, 150 takım baza ve başlık kapasitesi ile üretimlerimize devam ediyoruz. Kapasitemizi arttırmak için yaptığımız yeni yatırımlar ile bu rakamları haziran ayının sonuna kadar iki katına çıkartmayı hedefliyoruz.
E-ticaret'in önem kazandığını düşünüyor musunuz? Siz bu konuda ne tür çalışmalar yaptınız?
 Pandeminin başlangıcında, mağazaların kapalı olduğu dönemde online alışveriş inanılmaz önem kazandı. Biz de proaktif bir çalışma yaptık. Kullanmakta olduğumuz kurumsal web sitemize, e-ticaret ara yüzünü entegre ederek müşterilerimizin ürünlerimize daha kolay ulaşabilmelerini sağladık. Online aldığımız siparişleri müşterilerimizin evlerine güvenli bir şekilde teslim ediyoruz.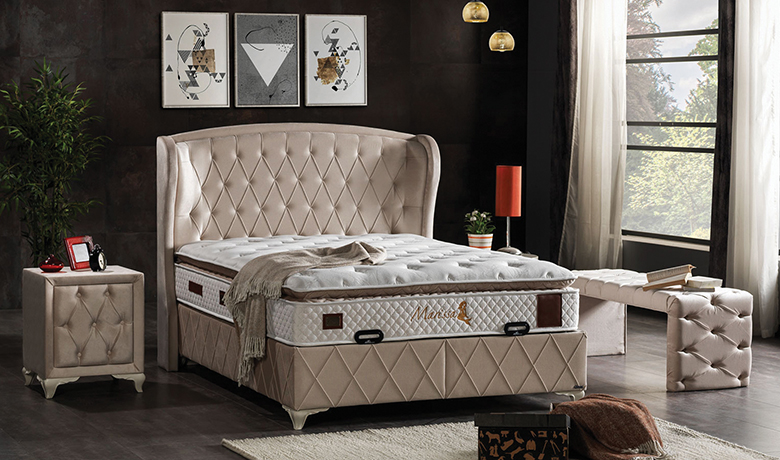 İnovatif ürünler konusunda ne tür düşünceleriniz var? Yeni çıkan ürünleri takip ediyor musunuz?
Yatak sektörü, her zaman yeniliklere ve gelişimlere açık bir sektördür. Bu kapsamda sürekli yenilikleri takip ederek ürün portföyümüzü canlı tutmak, ergonomik ve inovatif ürünler ile ürün gamımızı geliştirmek hedefindeyiz.
Uyku kalitesini artırmak için yaptığınız özel çalışmaları merak ediyorum. Bu konu hakkında neler yapıyorsunuz? Yetişkinler ve çocuklar için ne tür çalışmalarınız var? 
Armis Yatak ürün yelpazesi içerisinde, her türlü konfora uygun yatak seçeneği bulunuyor. Farklı yatış tarzlarında; bel ve sırt ağrısı çeken, alerjik bünyeye sahip, terleyerek uyanan veya uykuya dalma süresi normalden uzun olan birçok kullanıcının beklentisini karşılayan yeni nesil yataklar üretiyoruz. Her yaş grubuna hitap edecek ürünler, ürün gamımızda yer alıyor. Tüketicilerimizden ve satış mağazalarımızdan aldığımız geri dönüş ve talepler doğrultusunda, son teknolojiler ve trendleri birleştirerek yeni ürünler tasarlıyoruz. ARGE çalışmalarımıza çok çalışarak devam ediyoruz.
Sektörde sizi farklı yapan en önemli nokta nedir? Siz bu durumu ne şekilde açıklarsınız?  
Yüzde yüz yerli olan markalarımızla; ürettiğimiz her ürün için değer sağlamak, müşteri beklentilerine kalite ve istikrarla karşılık vermek, bizim ilk önceliğimiz. Bu yüzden bizi rakiplerimizden ayıran en öncelikli noktanın, yüksek kalitemiz olduğunu söyleyebilirim. Kaliteden kesinlikle ödün vermeden yapmakta olduğumuz ürünlerimizi, müşterilerimizin evlerine en iyi şekilde ulaştırmak en büyük hedefimizdir.
Hangi bölgelere ihracat yapıyorsunuz? Ayrıca, İhracatınızın toplam satışınızdaki oranını da öğrenmek istiyorum.
 Şu anda aktif olarak Amerika, Suudi Arabistan, Katar, Kuveyt, Malezya, Çin, Almanya, Rusya, Bosna Hersek, Kosova, Makedonya, Yunanistan, Polonya gibi 28 ülkeye Armis Yatak ürünlerini ihracat ediyoruz. Üretim kapasitemizin yaklaşık %40'lık oranını ihracat oluşturuyor. Başka ülkelerle ihracat konusunda bağlantı kuruyoruz ve ihracat oranımızı daha da artırmak için uğraşıyoruz.
Sektördeki en büyük hedeflerinizi öğrenmek istiyorum. Son olarak bu konuda neler söylersiniz?
Türkiye'deki, en iyi yatak markalarından birisiyiz. Bu durum bizi gururlandırıyor. Sektöre yeni bir ses, yeni bir soluk getirdik. Bu sorumluluğumuzun farkındayız. Bundan dolayı daha çok çalışıp çıtamızı hep yukarıya taşıyoruz. Kaliteden ödün vermeden ürettiğimiz ürünlerimizin hem yurt içinde hem de yurt dışında daha fazla kişiye ulaşmasını amaçlıyoruz.