The mattress sector, which is in an important position in Turkiye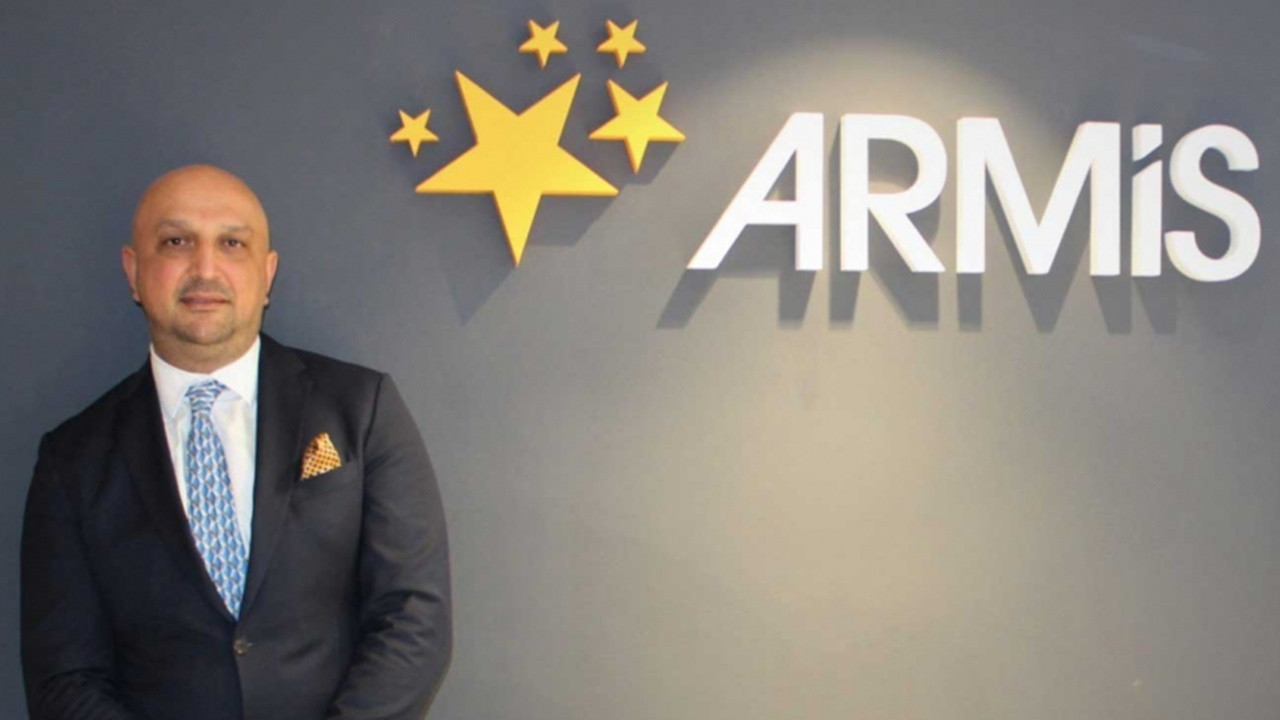 with a volume of 750 million dollars, takes its place in the first ranks worldwide. Armis, which has an important position in the sector with its ergonomic and innovative products, continues to grow in 2023 with the factory they established in Kayseri on an area of 20 thousand square meters with the latest technological machines. Stating that they have completed 60 percent of their targeted turnover of 500 million TL in 2023 in the first 9 months of the year, Chairman of the Board of Directors Tolga Batallı said that the colored home textile and upholstered product groups that they added to their product range this year are in high demand both domestically and abroad.

Stating that they are currently among the top 10 brands in the mattress industry and aim to be among the top three brands in five years, Tolga Batallı, Chairman of the Board of Directors of Armis said, "We tripled our production track and storage area with our production facility in Kayseri, which we built in 2022. In our production facility, we produce at world standards for an ergonomic, comfortable and healthy sleep. By the end of the year, we will open 150 new showrooms and 200 corner points to strengthen our sales points across Turkiye, bringing our total number of stores to 750. In 2023, our goal is to reach a turnover of 500 million TL by utilizing our strong production infrastructure and state-of-the-art technology. We have already completed 60 percent of our targeted turnover. At the same time, the 5 new mattress models, colorful home textiles and upholstered product groups that we added to our product range this year attracted great interest from both domestic and international markets."
Stating that their next goal is to grow in the global arena and to bring added value to our country, Batallı said, "We aim to add value to our country and the world by adopting an innovative, sustainable and community-oriented approach by operating more in the global arena. I firmly believe that we will take decisive steps towards continuous development and growth in line with this goal. In the first 9 months of 2023, we added 34 countries to our export network. By the end of the year, we aim to increase the number of countries we export to 40 and increase our turnover from exports by 35%. Among the countries we target, the Balkans, BEA and Central Europe are in the first place."
Armis 5 yıl içerisinde ilk 3'te yer almayı hedefliyor
Trendleri ve çağdaş üretim tekniklerini yakından takip ederek son teknolojik makine parkurunda, yatak, baza, başlık, yorgan, yastık ve uyku seti üretimi gerçekleştiren Armis, 2023 yılsonu hedeflerini açıkladı. 
Türkiye'de 750 milyon dolarlık hacmi ile önemli konumda olan yatak sektörü, dünya çapında da ilk sıralarda yerini alıyor. Sektörde ergonomik ve inovatif ürünleriyle önemli bir konuma sahip olan Armis, son teknolojik makinalarla 20 bin metrekarelik alanda Kayseri'de kurdukları fabrika ile 2023 yılında da büyümeye devam ediyor. 2023 yılında hedefledikleri 500 milyon TL ciroya yılın ilk 9 ayında yüzde 60'ını tamamladıklarını belirten Yönetim Kurulu Başkanı Tolga Batallı, bu yıl ürün gamına ekledikleri renkli ev tekstili ve döşemeli ürün gruplarının yurt içi ve yurt dışından yoğun talep gördüğünü söyledi.
Hali hazırda yatak sektöründe ilk 10 marka içinde olduklarını, beş yıl içinde ilk üç marka arasında olmayı hedeflediklerini belirten Yönetim Kurulu Başkanı Tolga Batallı, " 2022 yılında inşa ettiğimiz Kayseri'deki üretim tesisimiz ile üretim parkuru ve depolama alanımızı üç kat artırdık. Üretim tesisimizde ergonomik, konforlu ve sağlıklı bir uyku için dünya standartlarında üretim gerçekleştiriyoruz. Yıl sonuna kadar Türkiye genelinde satış noktalarımızı güçlendirmek için 150 yeni showroom ve 200 corner noktası açarak toplam mağaza sayımızı 750'ye çıkaracağız. 2023 yılında hedefimiz, güçlü üretim altyapımız ve son teknolojiyi kullanarak 500 milyon TL ciroya ulaşmak. Hedeflediğimiz cironun şimdiden yüzde 60'ını tamamladık. Aynı zamanda bu yıl içerisinde ürün gamımıza eklediğimiz 5 yeni yatak modeli, renkli ev tekstili ve döşemeli ürün gruplarımız yurt içi ve yurt dışından yoğun ilgi gördü" dedi.
Bundan sonraki hedeflerinin, küresel arenada büyümek ve ülkemize katma değer kazandırmayı amaçladıklarını söyleyen Batallı, "Global arenada daha fazla faaliyet göstererek yenilikçi, sürdürülebilir ve toplum odaklı bir yaklaşım benimseyerek ülkemize ve dünyaya değer katmayı amaçlıyoruz. Bu hedef doğrultusunda sürekli gelişim ve büyüme yolunda kararlı adımlar atacağımıza inancım tam. 2023 yılının ilk 9 ayında 34 ülkeyi ihracat ağımıza ekledik. Yıl sonuna kadar hedefimiz ihracat yaptığımız ülke sayısını 40'a çıkararak, ihracattan elde ettiğimiz ciroyu %35 katına çıkarmayı hedefliyoruz. Hedeflediğimiz ülkeler arasında Balkanlar, BEA ve Orta Avrupa ilk sıralarda yer alıyor" açıklamasında bulundu.