Opened to the world in 1982 from Kütahya and exporting to 65 countries today, Alpino Furniture aims to become one of Turkiye's most important global brands with the steps it has taken recently. The company, which generates its own electricity with solar energy panels with a capacity of 2.2 megawatts installed in its production facilities in Gediz, Kütahya, has set its export target as 100 countries while making significant contributions to the national economy.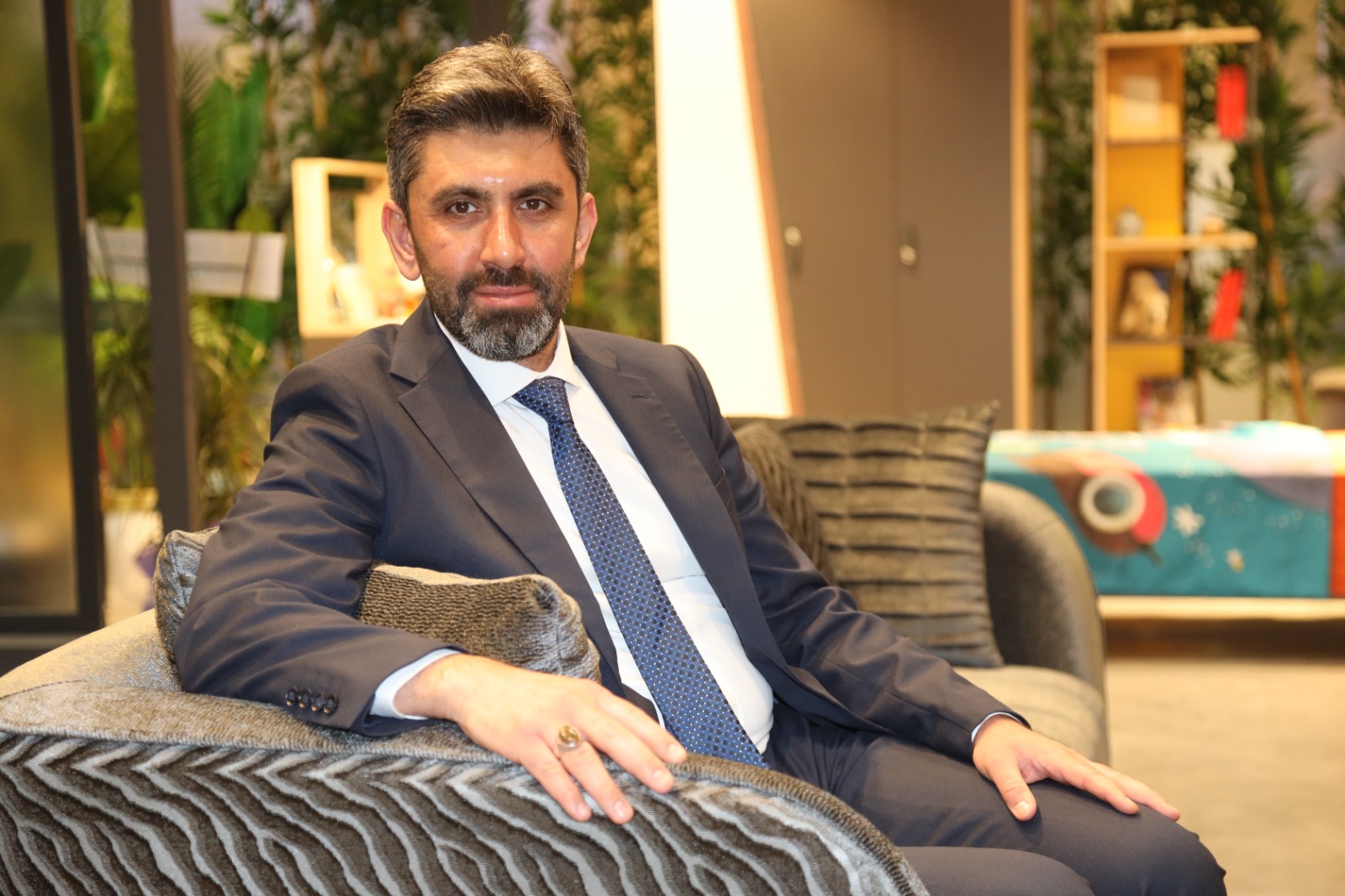 Alpino, which operates in a 65 thousand square meter closed area with 300 employees and completed 2022 with an export figure of 10 million dollars, produces product groups in different creations from bedrooms to dining rooms, from living groups to corner sets, from TV units to beds, while meeting the energy needs of its factory with 2.2 megawatts of solar energy panels.
Provides 2.2 megawatts of energy
Mehmet Said Kocadağ, General Manager of Alpino Furniture, a member of the Furniture Manufacturers Association (MOSDER), said: "As Alpino, we have been producing comfort for 41 years and exporting to 65 countries in the global market. In this period when we are expanding our targets, we obtain 2.2 megawatts of energy with the solar energy panels we have installed in our factory and use it in all stages of production. We aim to introduce the creations we produce in our environmentally friendly, ecological and nature-friendly factory to the whole world. While we are proud to have taken an important step in the sector with solar panels, we receive congratulations from MOSDER member companies. With this move, we bring a new perspective to production and reinforce our domestic and national stance."
Targeting all countries of the world
Stating that they aim to achieve a great momentum with the solar energy panel investment realized and that they have increased their export targets in this direction, Kocadağ said, "As Alpino Furniture, we have set our most important goal as increasing the number of countries we export to 100. At this point, while our work continues at full speed, we have completed the preliminary agreement process with many countries. With the signatures we will sign in the near future, we will introduce the Turkic republic countries to the Alpino Furniture brand. We have prioritized the countries on the historical Silk Road, which are working to be revitalized with the support of our country and our esteemed rulers. In a short time, we aim to put the Made in Turkiye seal on many of the countries of the world with Alpino Furniture products."
Alpino Mobilya hedef büyüttü
Türkiye'nin önde gelen mobilya firmaları arasında yer alan ve günümüzde 65 ülkeye ihracat yapan Alpino Mobilya, Kütahya'daki fabrikasında kurduğu 2.2 megavat kapasiteli güneş enerjisi panelleriyle kendi elektriğini elde ederek üretime yeni bir boyut kazandırıyor. 
1982 yılında Kütahya'dan dünyaya açılan ve bugün 65 ülkeye ihracat yapan Alpino Mobilya, son dönemde attığı adımlarla Türkiye'nin globaldeki önemli markaları arasına girmeyi hedefliyor. Kütahya Gediz'deki üretim tesislerinde kurduğu 2.2 megavat kapasiteli güneş enerjisi panelleriyle kendi elektriğini üreten firma, ülke ekonomisine önemli katkılar sağlarken ihracat yolundaki hedefini de 100 ülke olarak belirledi.
300 çalışanıyla 65 bin metrekare kapalı alanda faaliyet gösteren ve 2022 yılını 10 milyon dolarlık ihracat rakamıyla tamamlayan Alpino; yatak odasından yemek odasına, oturma grubundan köşe takımına, TV ünitelerinden yatağa kadar farklı kreasyonlardaki ürün gruplarını üretirken fabrikasındaki enerji ihtiyacını 2.2 megavatlık güneş enerjisi panellerinden karşılıyor.
2.2 megavatlık enerji sağlıyor
Mobilya Sanayicileri Derneği (MOSDER) üyesi olan Alpino Mobilya'nın Genel Müdürü Mehmet Said Kocadağ "Alpino olarak 41 yıldır konfor üretiyoruz ve küresel pazarda 65 ülkeye ihracat yapıyoruz. Hedeflerimizi büyüttüğümüz bu dönemde fabrikamızda kurduğumuz güneş enerjisi panelleriyle ile 2.2 megavatlık bir enerji elde ediyor ve bunu üretimin tüm aşamalarında kullanıyoruz. Çevreye duyarlı, ekolojik ve doğa dostu fabrikamızda ürettiğimiz kreasyonları, tüm dünyayla tanıştırmayı hedefliyoruz. Güneş panelleriyle sektörde önemli bir adım atmış olmanın haklı gururunu yaşarken MOSDER üyesi firmalarımızdan bu konuda tebrikler alıyoruz. Yaptığımız bu hamleyle üretime yeni bir bakış açısı kazandırıyor, yerli ve milli duruşumuzu perçinliyoruz " dedi.
Hedef tüm dünya ülkeleri
Gerçekleştirilen güneş enerjisi paneli yatırımıyla büyük bir ivme yakalamayı amaçladıklarını ve bu doğrultuda ihracatta hedef büyüttüklerini belirten Kocadağ "Alpino Mobilya olarak ihracat yaptığımız ülke sayısını 100'e çıkarmayı en önemli hedefimiz olarak belirledik. Bu noktada çalışmalarımız tüm hızıyla devam ederken birçok ülkeyle ön anlaşma sürecini tamamladık. Yakın dönemde atacağımız imzalarla birlikte Türki cumhuriyeti ülkelerini, Alpino Mobilya markasıyla tanıştırmış olacağız. Ülkemiz ve değerli yöneticilerimizin desteğiyle yeniden canlandırılmak için çalışılan tarihi İpek Yolu üzerindeki ülkeleri önceliğimiz olarak belirledik. Kısa süre içerisinde dünya ülkelerinin birçoğuna Alpino Mobilya ürünleriyle Made in Türkiye mührünü vurmayı hedefliyoruz" diye konuştu.