People living in the city spend about 22 hours of their days indoor spaces in their offices, homes, schools and traffic. In these indoor spaces, materials of high insulation value are used to save energy. While the materials used prevent the natural air passage between the indoor and outdoor spaces to a great extent, the materials used in building construction and object production, cleaning chemicals, human factor and many other factors deteriorate the air quality in indoor environments day by day.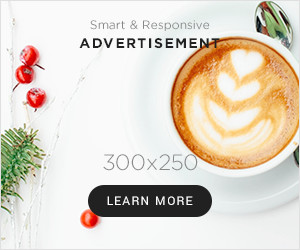 In indoor environments, we are exposed to up to 55 times more harmful compounds than open spaces!  (ASHRAE)
According to the research conducted, in indoor environments, we are exposed to up to 55 times more harmful compounds than open spaces. As a result of these harmful compounds, only air pollution in the houses causes 3.8 million deaths per year. Polluted weather conditions, which cause a significant increase in mortality rates day by day brings along many health problems such as asthma, headache, cardiovascular failures, lung disorders, respiratory problems, depression and shortness of breath. Sercair, the software infrastructure of which is developed in America to provide a better quality, healthier standard of living in indoor areas, conducts analyzes of temperature, humidity, carbon dioxide, VOC (volatile organic compound), carbon monoxide and particle amount at the same time and makes the interior air clean without any intervention.
A first in Turkish market and world market
Today, various devices such as dehumidifier, humidifier, ionizer, air purifier, ozone generators and UVC lamp are used to regulate indoor air quality. For a healthy fresh air outcome, it is necessary to manage all devices at the same time, constantly monitor the air quality monitors and open the window. Although the process is very difficult to follow, the costs for maintaining the ambient temperature increase. Sercair, a system that eliminates all these difficulties and improves air quality by analyzing the air quality 24 hours a day, combines the tasks of all different air purification devices in a single device. Sercair, which has been a pioneer in the world market and in the Turkish market with these features it offers to users, also aims to minimize health problems caused by indoor air pollution due to usage.
Sercair improves the quality of life of its users!
Turkey Brand Sales Director and Board Member Burak Onkardeşler, who states that Sercair detects the humidity level of the interior space with smart humidity sensors and regulates it in a fully automatic manner with the humidity units inside the device and keeps it at the ideal level, says that thanks to this feature, the product provides a comfortable sleep for both babies and adults and improves the quality of life of its users. Onkardeşler who conveys that Sercair that traps harmful components with air purification filters prevents breathing polluted air, adds that the product captures dust, pet hair, oil smell, perfume and detergent odors, pollen, mold and bacteria that cannot be seen indoors.
Sercair product features;
Analysis of temperature, humidity, carbon dioxide, carbon monoxide, VOCs and particle content by means of specially designed sensors
Cleans the room air with activated carbon, pollen and hybrid filters and filters small particles, pollen, dust, odor particles, animal hair and bacteria in the air.
Makes a summary of all indoor and outdoor air sensor values on a weekly basis by making a retrospective evaluation and analysis
Low power consumption and very low noise level
Timely and easy filter replacement by warning thanks to Sercair.App application
Many mode options. Eco, standard, performance, quiet, Holiday mode switching
Easy-to-understand filter change time
Possibility of anti-bacterial and anti-allergenic usage
Sercair smart app-APP
Precision air quality sensors
Dehumidifier and humidification units
New Generation Polar Ionizer, UVC Led sterilization
Ozone Generator
Preheating and pre-cooling
Toxic gas sensor
Natural fragrance unit
Thanks to Sercair APP application developed specifically for Sercair, the living space can be monitored and managed at any time via all smart devices. In addition, all indoor and outdoor air sensor values and detailed retrospective analysis can be examined through this application. Eco, standard, performance, holiday and quiet mode options are aimed at making the device operate in the most appropriate way.
Designed for offices, hospitals, hotels, schools, restaurants and all indoor environments, Sercair has authorized sales points in Los Angeles, Munich and İstanbul.
#Sercair, #new technological, #health, #save energy, #materials, #ASHRAE, #cleaning chemicals, #Turkish market,