The raw material problem, which has been on the furniture industry's agenda for a long period of time with the disrupted global supply chain, particularly in Fat East, due to the pandemic, has caused inconveniences in the manufacturing processes of many companies in our country as well. While this was reflected directly to the product deliveries, it has caused soon to be married couples to experience delays in preparations.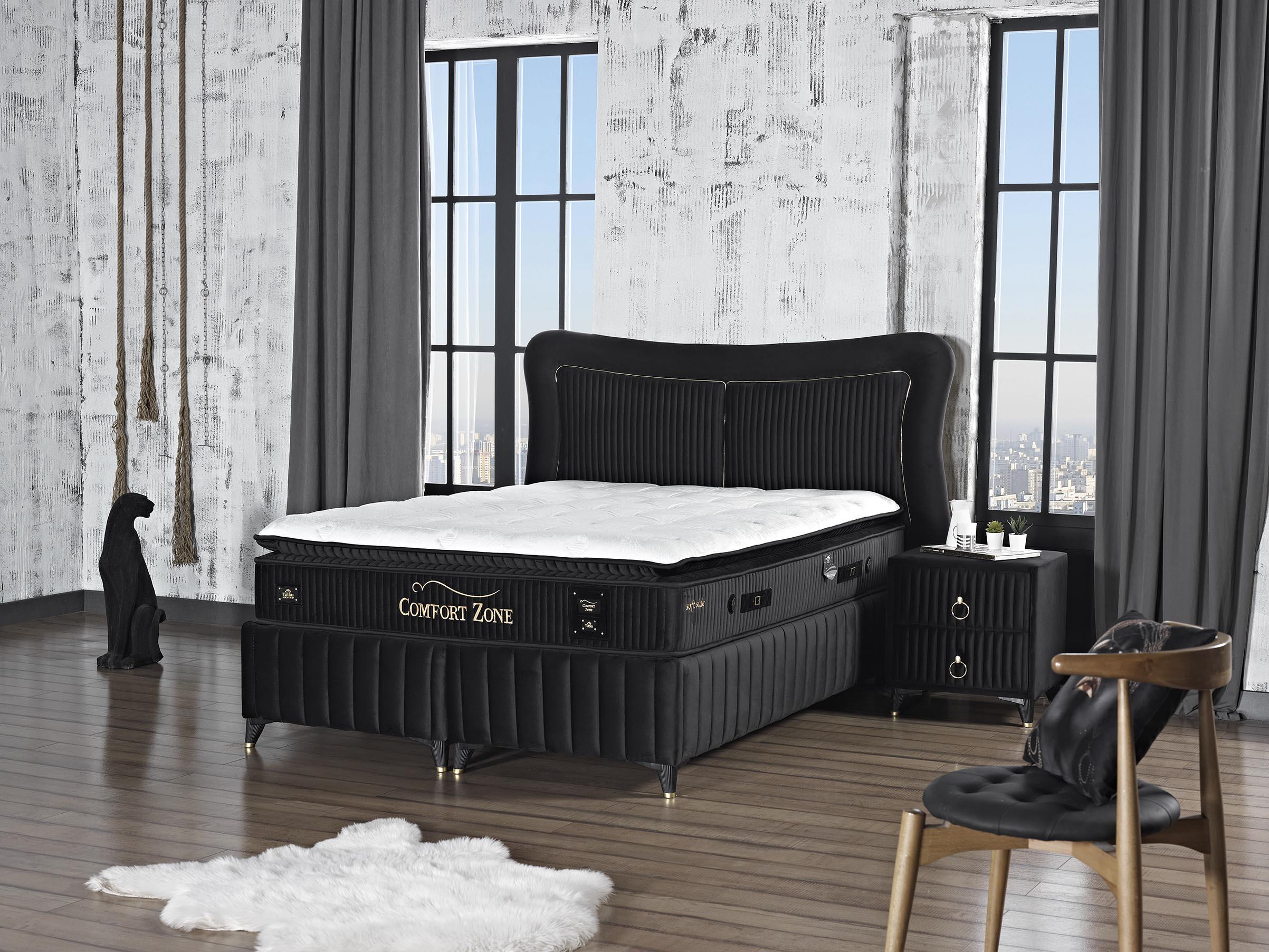 As one of Turkey's strongest manufacturers in the mattress and furniture industry, Gökmen Kaya, CEO of Tutku Yatak said, "Normalization process re-began in our industry with the latest measures taken by our government regarding raw materials. We, as Tutku Yatak, believe that we've handled the process in the best way possible. We've successfully managed to maintain our production without any interruptions by accessing raw materials with the advantage of early order since we've anticipated the raw material crisis in our industry in the early days of pandemic. Accordingly, our dealers never experienced inventory problems, and thus, we made sure that our users did not experience any delays in product deliveries".
Logistics network allows for Turkey-wide 3-day delivery
Gökmen Kaya, CEO of Tutku Yatak said, "We deliver the products directly to our dealers using our very own logistics network. We make sure that the products are shipped faster since there is no intermediary transportation company, and in case of any damage or missing parts, we ensure satisfaction with our fast and solution oriented approach without causing any problems since we directly deal with our dealers. Couples have a lot in their plates especially in periods like the wedding season. They need to make plans for many things. And when this is the case, they sometimes leave the furniture shopping to the last minute. We support them in reducing the stress to some extent with the advantage of fast delivery that we offer"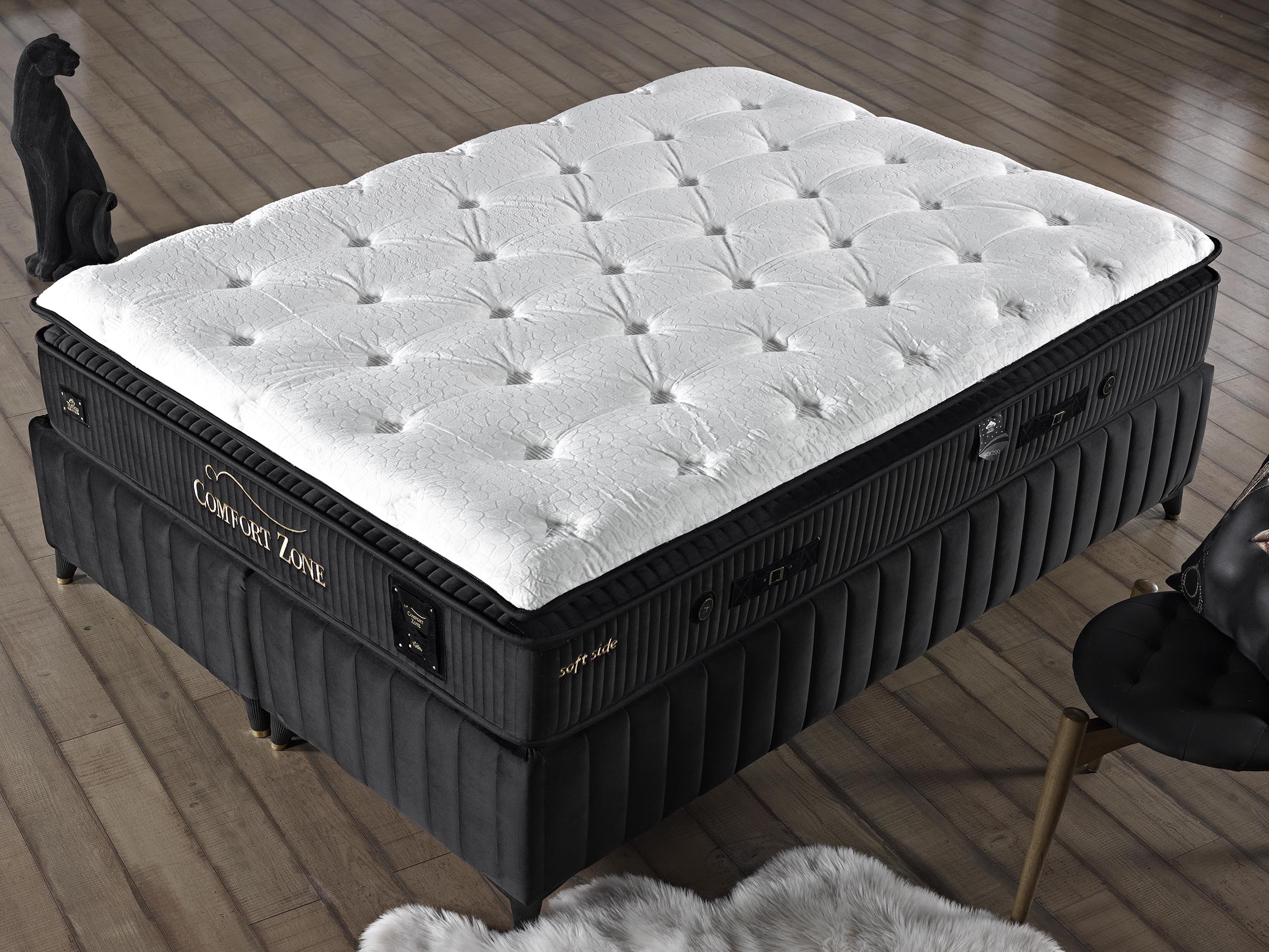 "We manufacture special mattresses for couples"
Gökmen Kaya, CEO of Tutku Yatak said, "We have different mattress options for soon to be married couples, however, our most popular mattress model is the dual comfort system mattress developed for individuals with different figures". Kaya concluded by saying, "This model allows the couples to adjust the mattress hardness locally as they like. Thus, one of the partners lies on a soft mattress, while the one can lie on a hard mattress. The issue of mattress softness and hardness during sleep, as experienced by many couples, becomes history with Tutku Yatak's Comfort Zone model with Dual Comfort feature. Developed to meet the needs of couples in terms of different hardness levels for a comfortable sleep in sleeping arrangement disagreements, the Comfort Zone mattress model is manufactured using two different spring and support system in two parts on the mattress thanks to the personalized comfort levels that the partners need".
Tutku Yatak, Düğün Sezonunda Teslimat Süresini 3 Güne İndirdi
Hızlı lojistik ağı ile evlenecek çiftlerin yüzünü güldürüyor
Pandemiyle birlikte başta Uzakdoğu olmak üzere tüm dünyada tedarik zincirinin kırılmasıyla birlikte uzun bir süre mobilya sektörünün gündeminde olan hammadde sorunu, ülkemizde de birçok firmanın üretiminde aksaklıklara neden olmuştu. Bu durum doğrudan ürün teslimatlarına yansırken, özellikle düğün hazırlığı içerisinde olan çiftlerin evlerini kurarken gecikmeler yaşanmasına da neden olmuştu.
Türkiye'de yatak ve mobilya sektörünün güçlü üreticileri arasında yer alan Tutku Yatak'ın Yönetim Kurulu Başkanı Gökmen Kaya, "Hammadde konusuyla ilgili devletimizin son olarak almış olduğu tedbirlerle birlikte sektörümüzde yeniden normalleşme süreci başladı. Biz şirket olarak hali hazırda bu süreci en iyi şekilde yönettiğimizi düşünüyoruz. Sektörümüzde yaşanan hammadde krizini de daha pandemi başında ön gördüğümüz için erken sipariş avantajıyla sorunsuz olarak hammaddeye erişim sağlayarak üretimimizi hiç aksatmadan sürdürmeyi başardık. Bu doğrultuda bayilerimizde stok sıkıntısı hiç yaşanmadı, böylece kullanıcılarımızın ürün teslimatlarında da herhangi bir gecikme olmamasını sağlamış olduk" dedi.
Lojistik ağı ile Türkiye genelinde 3 günde teslimat sağlıyor
Tutku Yatak Yönetim Kurulu Başkanı Gökmen Kaya, "Bayilerimize ürünlerin teslimatını doğrudan kendi kurduğumuz lojistik ağımızla gerçekleştiriyoruz. Arada herhangi bir taşıma firmasının olmaması nedeniyle ürünlerin sevkiyatını daha hızla sağlıyor ve herhangi bir hasar ya da eksik parça durumunu ortaya çıkarsa bayilerimizle doğrudan biz muhatap olduğumuzdan onları mağdur etmeden hızlı ve çözüm odaklı yaklaşımımızla memnuniyet sağlamış oluyoruz. Özellikle içinde bulunduğumuz düğün sezonu gibi dönmelerde çiftlerin çok fazla telaşı oluyor. Birçok şeyi birden planlamaları gerekiyor. Böyle bir durumda mobilya alışverişlerini de son dakikaya bırakabiliyorlar. Biz de sağladığımız hızlı teslimat avantajı ile kullanıcılarımızın stresini bir nebze olsun azaltmalarına destek oluyoruz" dedi.
"Çiftlere özel yatak üretiyoruz"
Tutku Yatak Yönetim Kurulu Başkanı Gökmen Kaya, "Evlenecek çiftler için birbirinden farklı yatak seçenekleri sunuyoruz ancak en çok tercih edilen yatak modelimiz, farklı vücut yapılarına sahip bireyler için geliştirilen dual comfort sistemine sahip modellerimizdir" dedi. Kaya, "Bu modelimiz çiftlerin yatak sertliğini bölgesel olarak istedikleri gibi kullanmalarını sağlıyor. Bu sayede çiftlerin biri yumuşak yatakta yatarken diğeri sert yatakta yatabiliyor.Birçok çiftin sıkıntısı olan uyku esnasında yataktaki yumuşaklık ve sertlik konusu, Tutku Yatak'ın Dual Comfort özellikli Comfort Zone modeli ile tarihe karışıyor. Uyku konusundaki anlaşmazlıklarda, çiftlerin konforlu bir uyku için partnerlerinden farklı sertlik seviyesine duydukları ihtiyaçlarını karşılamak üzere geliştirilen dual comfort özellikli Comfort Zone yatak modeli, partnerlerin ihtiyacı olan kişiselleştirilmiş konfor dereceleri sayesinde, yatağın iki bölümünde iki farklı yay ve destek sistemi kullanılarak üretiliyor" diyerek sözlerini noktaladı.