Turkey's and the world's leading mattress supply industry and technology companies will come together at the IBIA EXPO Fair, which is planned to be held at the Istanbul Expo Center on 6-9 October 2022.
IBIA EXPO 2022, which will host over 200 leading companies and manufacturers, plans to open its doors to industry professionals with thousands of visitors from target buyer countries.
Bringing together thousands of innovative products and technologies that make up the components of the mattress industry under the same roof, IBIA EXPO aims to host nearly 20 thousand domestic and foreign buyers from 14 countries at the Istanbul and to create a business network between buyers and manufacturers.
IBIA EXPO, which has the distinction of being the only fair organized on mattress technologies in Turkey; In addition to bringing together mattress supply industry, machinery and hardware manufacturers, it also has the feature of being an export platform that exhibits the latest technologies and innovative products.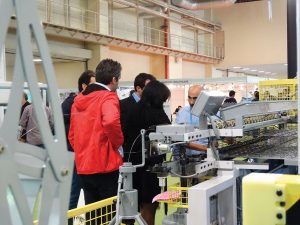 Innovation
With all kinds of innovative changes and transformations, the mattress industry, in its most modern form, is gaining even greater speed and momentum with the latest technologies in mattress components. The industry will be following all these newly developed products and more at IBIA EXPO.
Technology
With the increase in the need for mass production of mattresses thanks to the supply-demand situation and technology in the mattress industry, the needs of potential buyers are fully met with these high-tech machines, thanks to the fact that IBIA EXPO brings together all kinds of high quality and machine manufacturers.
Design
While a quilting machine with an increased capacity with a new design can contribute to faster production and your mattress to be ventilated faster with its newly designed ventilation capsule, a mattress with an attractive design may be in high demand. At IBIA EXPO, there are new design products in the field of machinery, equipment, or complementary pillows and sleep products.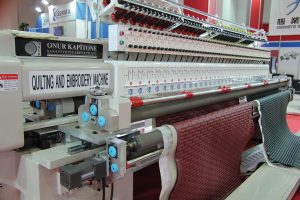 Who Can Participate?
Mattress production machines; mattress edge closing machines, single head, double head and multi-needle quilting machines, mattress packaging machines, automatic roll pack machines, side border machines, sewing machines, spring pulling machines, fiber preparation and mixing machines, nonwoven – fiber preparation machines, fiber back recovery machines, pillow filling machines, quilt machines, automatic glue line, pillow press machines, automatic mattress cover zipper sewing machines.
Bedding fabrics; Woven, knitted bedding fabrics, side border fabrics, plinth fabric, upholstery fabrics, headboard fabrics and artificial leathers.
Spring and spring production machines; Boney springs, bundle spring, micro springs, wire drawing machines, automatic bundle spring coil machines, fully automatic bundle spring typesetting machines, bundle spring typesetting machines, bonnel spring coil and typesetting machines, spring winding machines.
Sponges; sponge, visco, latex and gel Technologies
Glue and Packaging materials: solvent-based, water-based glues, hotmelt guns.
Bed accessories; bed wicks, handles, plinth feet, air capsules, fabric and leather mattress labels, metal accessories, zippers
Felt-fiber-Nanwoven; felts, natural felts, synthetic and natural fibers, nonwoven fabrics
Production materials; quilting yarn, bed cover fabric yarn, shock absorbers, mattress covers, movable mechanisms, plinth frames
Complementary products; pillows, duvets, home textile products, mattresses, bed bases, headboards and bedsteads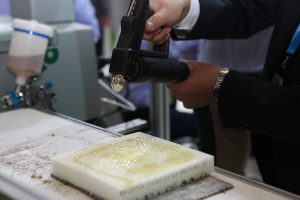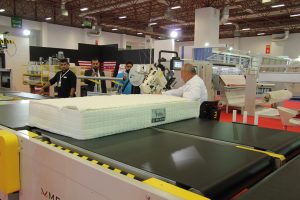 IBIA EXPO 2022 Istanbul, where private sector experts, bedding industry purchasing authorities, mattress manufacturers, pillow manufacturers, quilt manufacturers, sleep products manufacturers, component exporters, prive label sleep product manufacturers, bedding material manufacturers, home textile manufacturers, material companies, distributors, agencies, companies that want to get distributorship, professional import and export companies, designers, chambers of commerce and sector institutions can come as visitors, will open its doors to visitors between 10:00-19:00 on 6-7-8-9 October. It is expected that many participants from the Middle East, Europe, USA, China, Russia, Africa, the Balkans and Turkic Republics will take part in the fair.