Istikbal combine comfort and quality which applies the design concept to the mattresses it produces and offers the best to its consumers, has developed the Spine Therapy Series. Spine Therapy Series developed using advanced spring systems and sponge Technologies , presents best sleep experience with different options for all needs.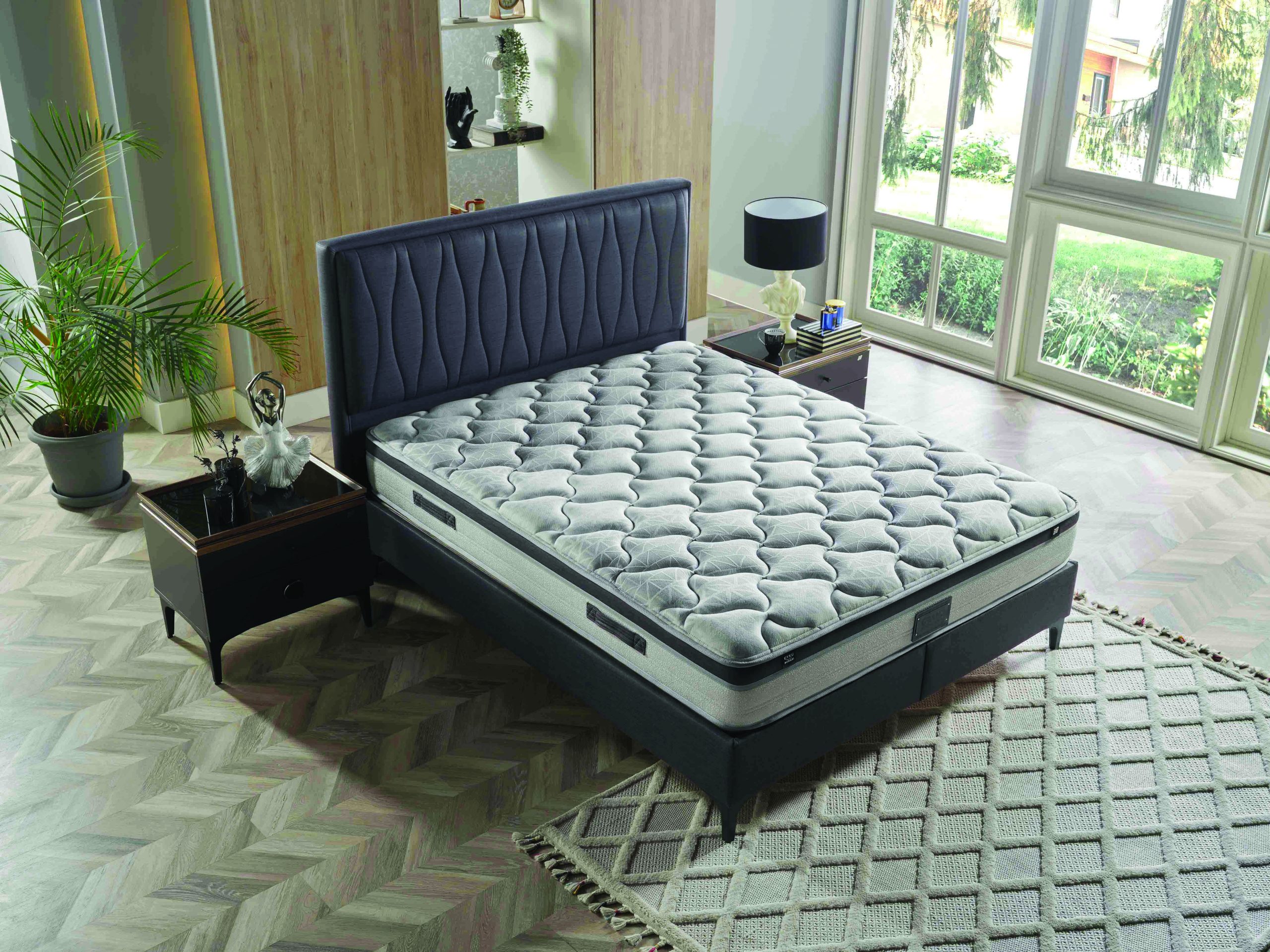 Istikbal brand new Spine Therapy series; Grand Comfort 5 Zone  which provides optimum support to the anatomical structure of the body with its 5-zone bag spring system, Sleep Connect, which protects back curves by balancing body weight thanks to its advanced 7-zone pocket springs and special cut sponge, Magic Dreams, which balances body weight and adapts to the spine thanks to independently moving bag springs suitable for 4 seasons use with special hand workmanship top fabric, With its soft touched mesh fabric and SL spring system that you can only find in Istikbal beds, it creates a total of 4 new series with Gold Stone beds that offer full orthopedic and high-level comfort.
Turkiye's leading brand in the furniture sector, which always offers quality and tasteful alternatives to its consumers with its designs and functional diversity that guide Home Fashion; In addition to its stores serving all over Turkiye, it now aims to serve you more closely with Istikbal Bed stores.
Istikbal who combine quality and confort together with the beds which produced by slogan "Sleep Artchitect" Works for Taking it a step further happy and balance sleep experience.
Brand new Spine Therapy Series mattresses from Istikbal are waiting for you soon, in all Istikbal, Istikbal Bed stores and at istikbal.com.tr.
YEPYENİ OMURGA TERAPİ SERİSİ İLE ARADIĞIN UYKU İSTİKBAL'DE
Günümüzde, hemen herkesin yaşadığı sırt ve omurga ağrıları kişilerin yaşam kalitesini düşürmekle kalmıyor, kaliteli ve sağlıklı uykunun da önüne geçiyor. Günlük yaşam içerisinde önemli sorunlara yol açan omurga ağrılarının en başında ise yanlış yatak tercihi geliyor. Bu nedenle, kaliteli ve sağlıklı bir uyku için vücut tipine uygun, omurgayı destekleyen ortopedik ve ergonomik yatak seçimi yapılması gerekiyor.
Konfor ve kaliteyi teknoloji ile birleştirerek, yenilikçi tasarım anlayışını ürettiği yataklara uygulayan ve tüketicisine en iyiyi sunan İstikbal, Omurga Terapi Serisini geliştirdi. Gelişmiş yay sistemleri ve sünger teknolojileri kullanarak geliştirilen Omurga Terapi Serisi, her ihtiyaca yönelik farklı seçenekleri ile iyi bir uyku deneyimini sunuyor.
İstikbal yepyeni Omurga Terapi serisini; sahip olduğu 5 bölgeli torba yay sistemi ile vücudun anatomik yapısına optimum destek sağlayan Grand Comfort 5 Zone, gelişmiş 7 bölgeli pocket yayları ve özel kesim süngeri sayesinde vücut ağırlığını dengeleyerek sırt eğrilerini koruyan Sleep Connect, üst kumaşı özel el işçiliği ile yapılmış 4 mevsim kullanıma uygun, bağımsız hareket eden torba yaylar sayesinde vücut ağırlığını dengeleyen ve omurgaya uyum sağlayan Magic Dreams, yumuşak tuşeli örgü kumaşı ve sadece İstikbal yataklarında bulabileceğiniz SL yay sistemi ile full ortopedik ve üst düzey konfor sunan Gold Stone yataklar ile toplamda 4 yeni seri oluşturuyor.
Ev Modasına yön veren tasarımlar ve fonksiyonel çeşitlilik ile tüketicisine daima kaliteli ve zevkli alternatifler sunan Türkiye'nin mobilya sektöründe lider markası İstikbal; Türkiye'nin dört bir yanında hizmet veren mağazalarının yanı sıra şimdi İstikbal Yatak mağazaları ile sizlere daha yakından hizmet vermeyi hedefliyor.
"Uyku Mimarı" sloganıyla ürettiği yataklarda kalite ve konforu bir araya getiren İstikbal; mutlu ve dengeli uyku deneyimini hep bir adım öteye taşımak için çalışıyor.
İstikbal'den yepyeni Omurga Terapi Serisi yataklar yakında, tüm İstikbal, İstikbal Yatak mağazalarında ve istikbal.com.tr'de sizleri bekliyor.