Lova Yatak linen collection brings a new breath to the bedrooms, by being inspired by the naive world of flowers, the various green tones of the vegetation, the simplicity of the rural world and the vibrant world of lines.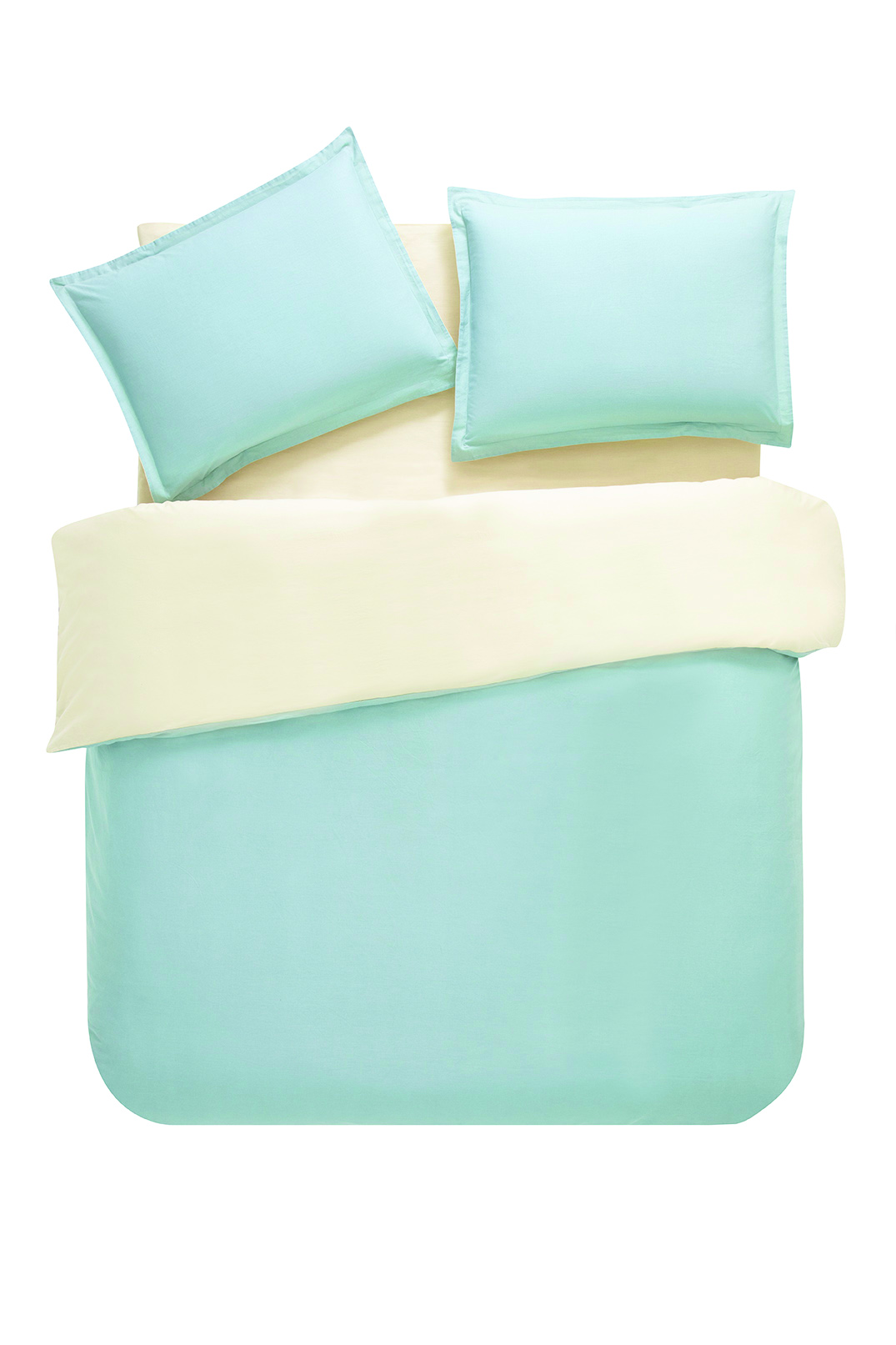 The colorful options of Lova Yatak, the duvet cover and pique sets, which Lova Yatak designed with the use of satin or 100% cotton-fabric are accompanying peaceful moments in the bedrooms. The use of Tencel satin offers a unique sleep experience with its soft texture.
One of the trends that will increase and grow in the coming seasons is the simplification of bedrooms, and Lova Yatak lives in linen and home textile collections. The designs, in which natural details and fabrics connected to nature stand out, bring the energy of colors to the bedrooms.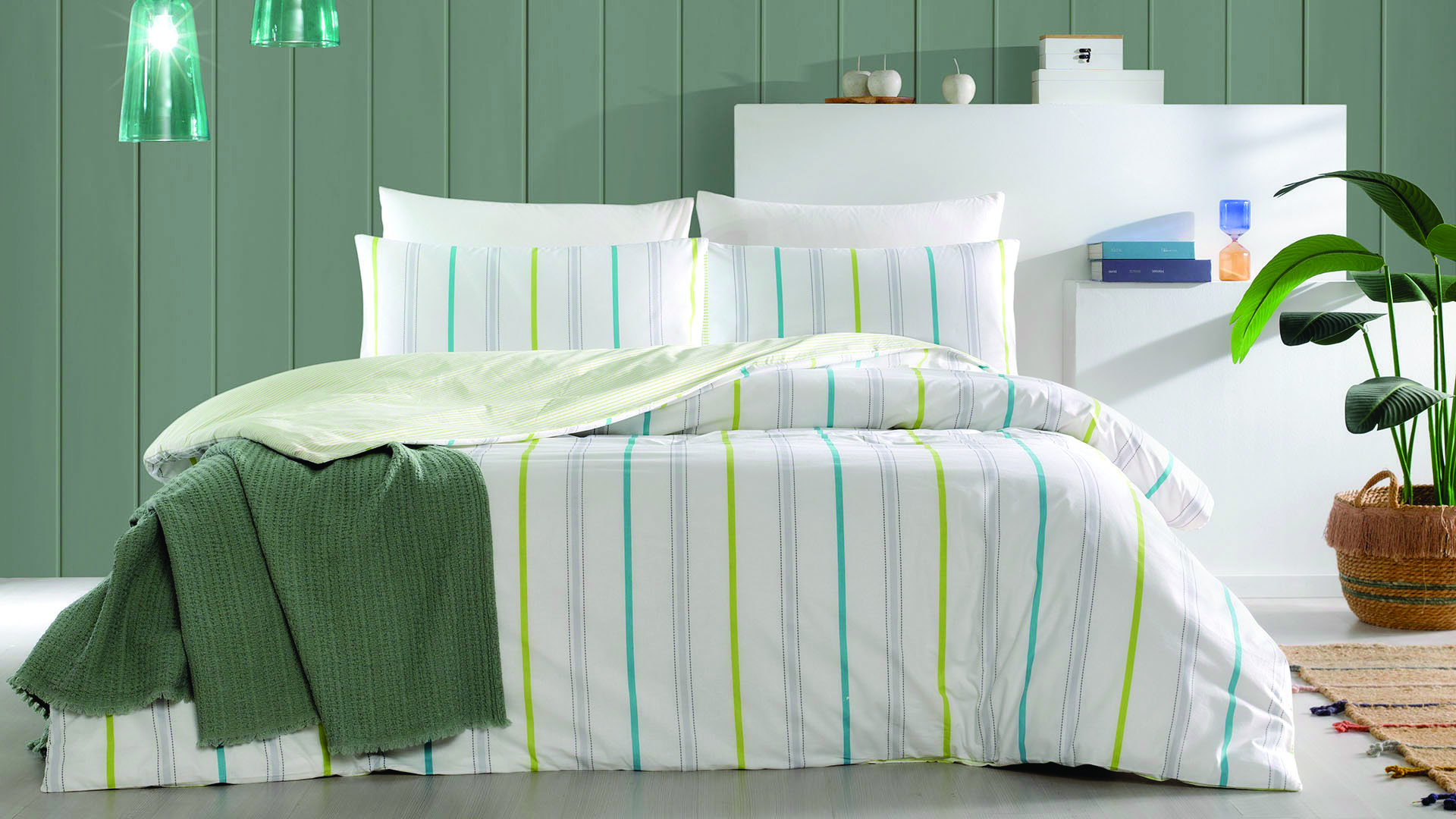 Colorful flowers, vivid colors
Blossam, Dalia, Brush and Launa duvet cover sets are getting ready to accompany warm winter dreams with their soothing floral prints, vivid colors and soft fabrics. The vivid world of flowers in the Brush collection brings a cheerful design concept, and the relaxing colors of the Leafage set bring the peaceful life of plants to bedrooms. The soft blue of the Azul collection, the linear color transitions of the Nature suit and the soft tones of Dia offer relaxing color combinations. The outstanding 100% cotton structures of the collections provide uninterrupted sleep comfort.
The dance of the lines moves into the bedrooms
The endless world of lines and the unique harmony of black, white and gray inspire Lova Bed collections with accent colors. While Eider and Thin Line underline the modern world reflection of the lines, they bring a comfortable and healthy sleep to the rooms.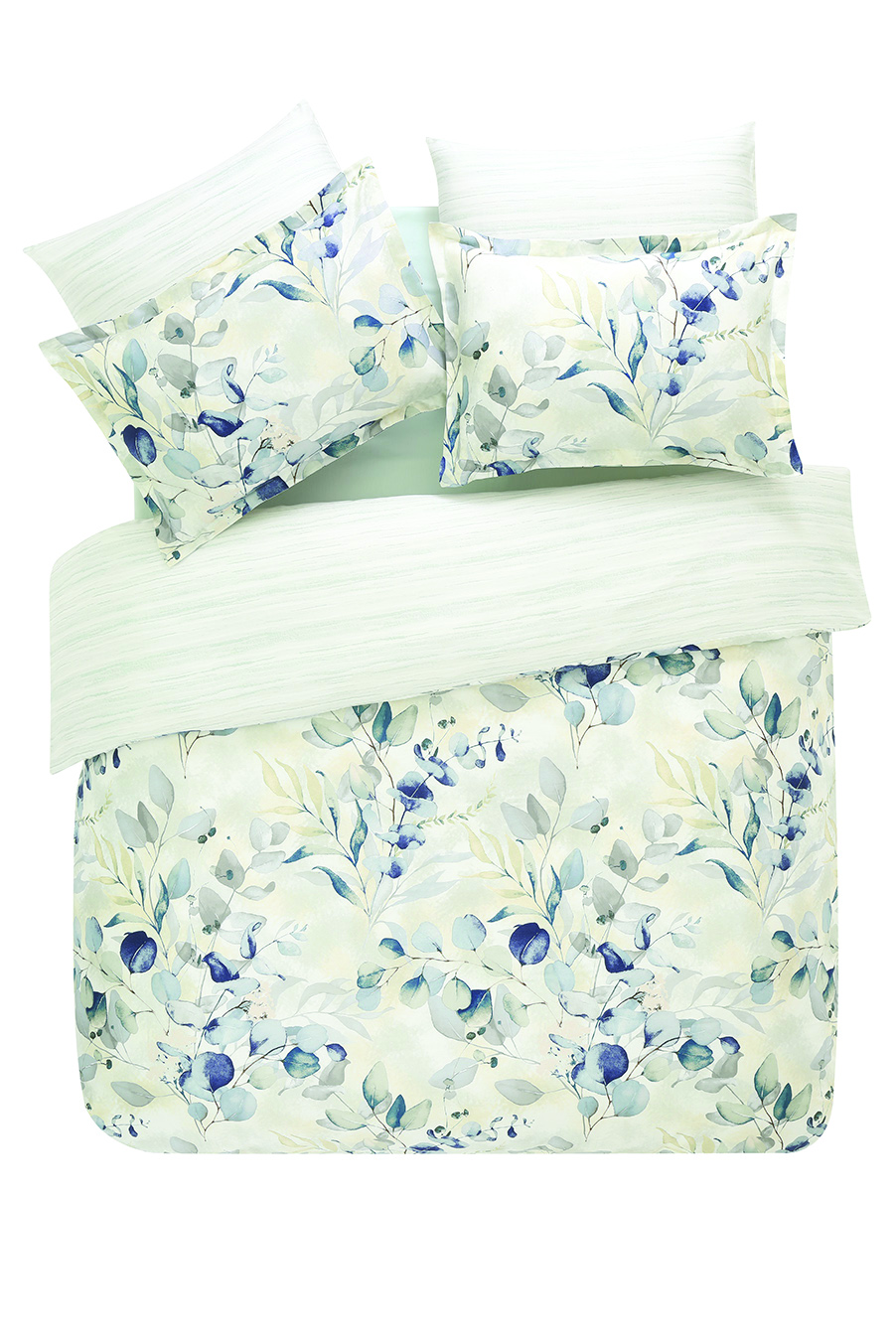 Warm Sleeps with Lova bedspreads
Lova bedspreads, which accompany the slightly cooling autumn nights with the use of 100% cotton, also impress with different color alternatives. It brings an elegant touch to the bedrooms with its modern design lines and the use of tons of textures.
Lova Yatak Nevresim Koleksiyonu ile Yumuşacık Rüyalar
Evlerin belki de en kişisel olan bölümü yatak odaları. Bireysel tarzın en rahat sergilendiği özel sığınaklar. Rahat, kişiye özel bir his elde etmek için sürdürülebilir, yüksek kaliteli malzemeler ve etkileyici tasarımlar, nevresimde 2023 yılının öncü trendlerinden.
Lova Yatak nevresim koleksiyonu, çiçeklerin naif dünyasından, bitki örtüsünün envai çeşit yeşil tonundan, kırsal dünyanın sadeliğinden ve çizgilerin hareketli dünyasından esinlenerek yatak odalarına yeni bir soluk getiriyor.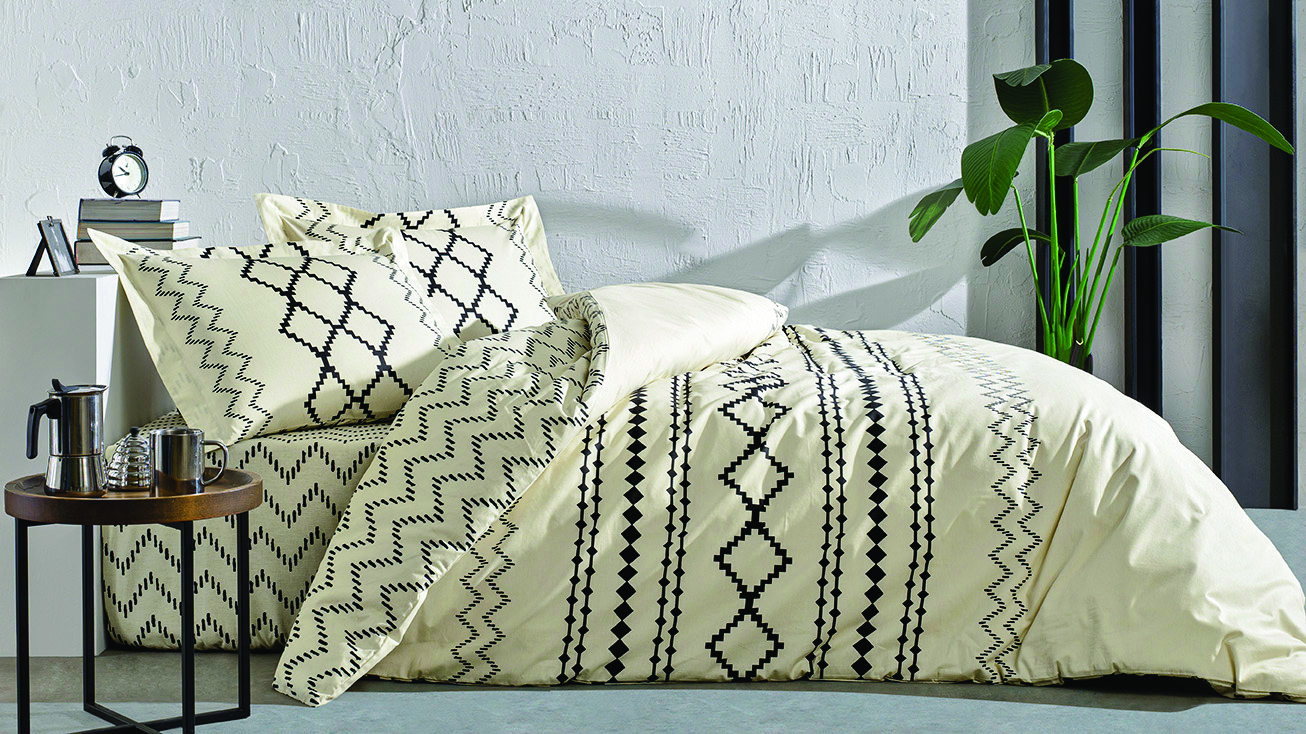 Lova Yatak'ın, rengarenk opsiyonları, saten veya %100 pamuk kumaş kullanımlarıyla tasarladığı nevresim ve pike takımları yatak odalarında huzurlu anlara eşlik ediyor. Tencel saten kullanımları ise yumuşacık dokularıyla benzersiz bir uyku deneyimi sunuyor.
Gelecek sezonlarda artarak büyüyecek olan trendlerden biri yatak odaların sadeleşmesi, Lova Yatak nevresim ve ev tekstili koleksiyonlarında hayat buluyor. Doğal detayların ve doğaya bağlantılı kumaşların öne çıktığı tasarımlar ise yatak odalarına renklerin enerjisini taşıyor.
Rengarenk çiçekler, canlı renkler
Blossam, Dalia, Brush ve Launa nevresim takımları dinlendirici çiçek baskıları, canlı renk kullanımları ve yumuşacık kumaşlarıyla sıcacık kış rüyalarına eşlik etmeye hazırlanıyor. Brush koleksiyonunda yer alan çiçeklerin canlı dünyası neşeli bir tasarım anlayışını, Leafage takımın dinlendirici renkleri ise bitkilerin huzur veren yaşamını yatak odalarına taşıyor. Azul koleksiyonunun soft mavisi, Nature takımının çizgisel renk geçişleri ve Dia'nın yumuşak tonları dinlendirici renk kombinasyonları sunuyor. Koleksiyonların öne çıkan %100 pamuk yapıları ise kesintisiz uyku rahatlığını sağlıyor.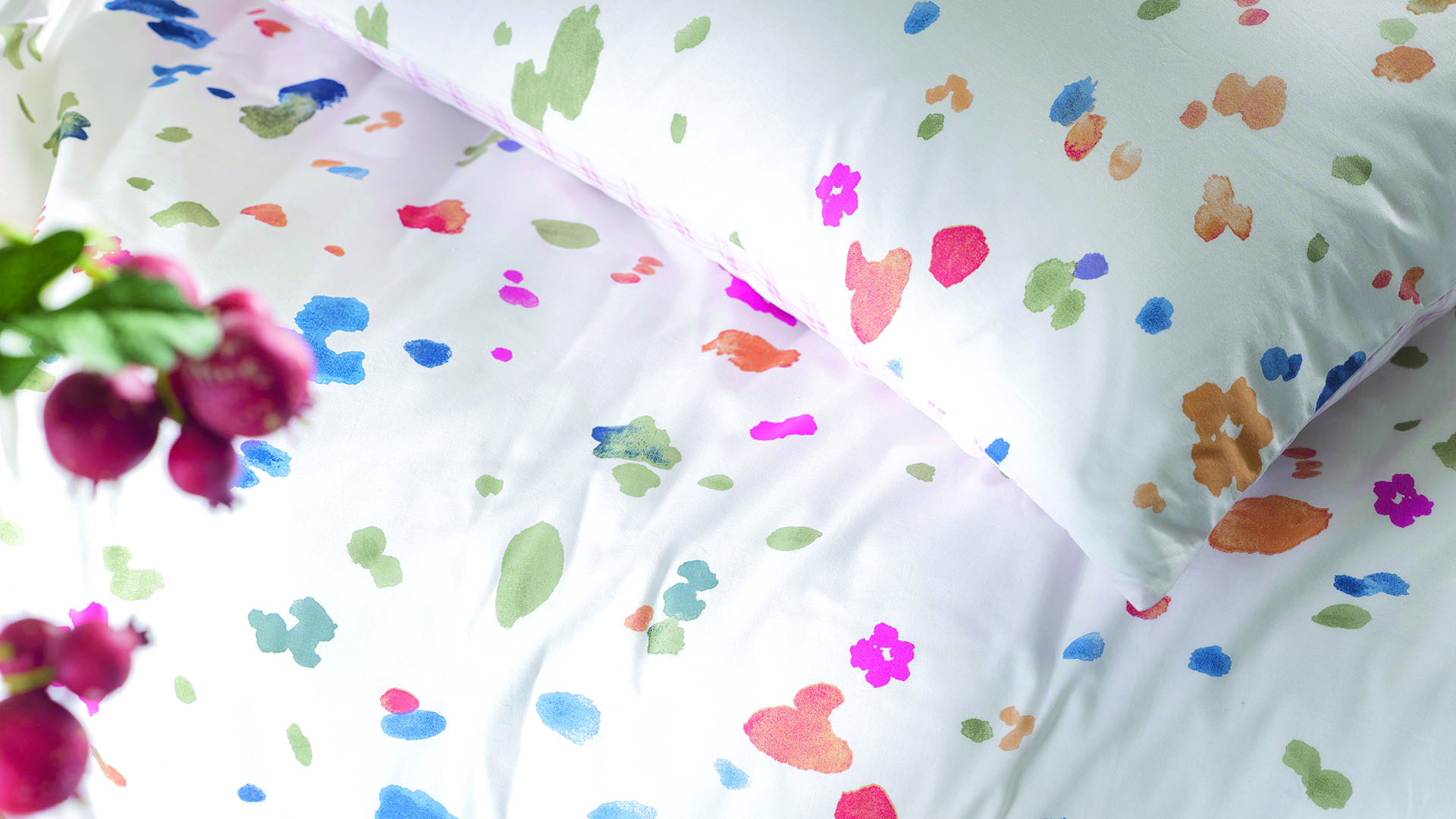 Çizgilerin dansı yatak odalarına taşınıyor
Çizgilerin sonsuz dünyası, siyah, beyaz ve grinin eşsiz uyumu aksan renk kullanımlarıyla Lova Yatak koleksiyonlarına ilham oluyor. Eider ve Thin Line çizgilerin modern dünya yansımasının altını çizerken rahat ve sağlıklı bir uykuyu odalara taşıyor.
Lova yatak örtüleriyle sıcacık uykular
Yüzde yüz pamuk kullanımıyla hafif serinleyen sonbahar gecelerine eşlik eden Lova yatak örtüleri farklı renk alternatifleriyle de göz dolduruyor. Modern tasarım çizgileri ve ton sür ton doku kullanımlarıyla  ise yatak odalarına zarif bir dokunuş getiriyor.