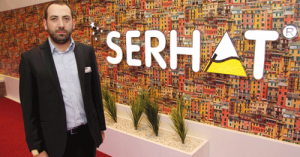 Closing the year 2014 by 35% growth, the company signed contracts to sell to seven new export markets in 2015
Investing in new machinery to meet demands of both domestic and export markets, Serhat Mobilya expands in abroad. Ahmet Akkas of Serhat company informed about their activities.
On the year 2014
We grew 35% in 2014 by selling more in domestic and export markets, by opening new distributorships and by increasing sales. Our products are sold in 174 points in Turkey.
On exports
The contracts we signed recently at the beginning of the year, are signaling that 2015 will be better. We decide our sales targets in our visits to international fairs. We got deals with customers from seven countries including Korea during our participation in Ismob fair held in Istanbul. We sell our products in 95 % of all the countries that Turkish mattresses are sold. Arab and Turkic republics are our major markets.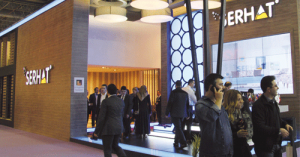 On investments
We invest in our machine inventory to expand our production capacity. In a market that our rivals are firing, we keep hiring staff for our organization. Our target of 30 % growth this year is a good objective for us.
On new products
People are moving toward natural beds and seeking natural materials inside the mattresses. Thus, we also moved our productions to this direction by producing natural and organic beds. Besides, we have other kinds that have hercule, pocket and bonnel spring beds. Consumers are becoming more selective and prefer non-spring types. We sell upper scale products more, such as visco, hyper foam and latex kinds. Natural fibers and materials are preferred such as horsehair and camel wool.
On the economy in general
Bed and furniture industry is one of the promising segments of the national industry. The sector produce additional values for the economy and for trade balance. Because we use domestic inputs in the production of products exported. Potential for exports is high, especially when the companies were supported and motivated by the state.