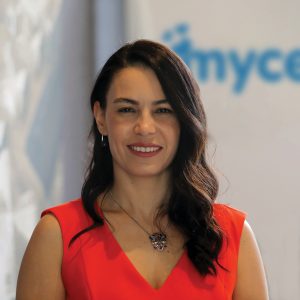 MYCey, which set out to offer the ease of usage for mothers and babies, today reaches 22 countries with its 99% domestic production. The passion for production and work that does not stop 7/24, is dominant in formation of quality, practical and reachable products that provide confidence to families.
Founded in 2006, the company is assertive in the sleep products market as well as mother and baby need products sector. Sezin Aksin, a woman entrepreneur, the managing partner and founder of the brand and successful MYCey team, has been striding to expand their product portfolio and reach to new continents every day. We listen the adventure of the company from Sezin Aksin, the managing partner of MYCey.
The story of MYCey's establishment is a little different from many companies. MYCey is a brand established and growing based on your own experiences. Could you tell us about the main steps of your company since your establishment?
The story of MYCey started with the "breastfeeding and support pillow" product in October 2006. Based on my motherhood experiences, I made the pillow to give as a gift to my friends to be used during breastfeeding and to comfort them. Then I thought 'why only my friends use it when all mothers and babies can be benefit from it'. During my pregnancy and my motherhood, I noticed that many products were missing in the market. Thus, I wanted to produce products that all mothers can use and make their lives easier. I registered the rights of the product for Turkey, I began to manufacture the products with concern and responsibility, being at every step of the production. It was necessary to set a brand name for all these. MYCey's inspiration was my daughter Ceyla. I always wanted to reach as many mothers as I could reach, and I went with wholesale as a priority. Within a year, MYCey products took place in the most important mother and baby stores in the country.
The suggestions of the mothers who used the product and their word-of-mouth spread was effective in brand positioning. If people believe they share the same values ​​with the brand, they stay loyal to the brand. For this reason, it is very important to determine the values ​​correctly. As the number of families we touch and reach increased, so did our responsibility to protect values, which encouraged us to work and produce more.
Since the products we produced in the first years were sole in the sector, the comments and feedback of mothers were very important for us. We made product improvements by evaluating all the opinions and suggestions, and over time we turned into a brand recommended by mothers to each other. This was an indication that we are on the right track. Thanks to the mothers, it is a force that always keeps us moving forward. We can say that we have touched more than 10 million mothers so far.
What are your monthly production capacity and product types?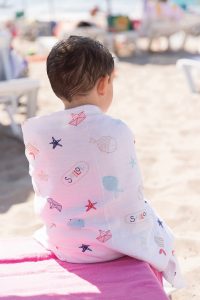 We have always been a pioneer in the sector with the products we offer for the happiness of mothers and babies. Today, there are 105 products and 396 different types.  99 percent of the MYCey products are produced in Turkey. We are in favor of producing every product that we can produce in the quality we want, in our own country.
Since there are both plastic and textile products in our product range, the production processes of each category we offer for mothers and babies are different from each other and require a special expertise. However, the creation stages always depend on strict procedures. We produce in TS EN standards for all our products and obtain the necessary documents.
As MYCey, we produce special products for all processes from the first moment of pregnancy to the growth of the baby. Nursing apron, nursing pillow, maternity support cushion, safe feeding net, puree spoon, 360 ° rotating spoon are the first in the sector products we offered. In MYCey, we have 7 categories: Nursing, Feeding, Pregnancy Comfort, Bedding and Safe Sleep, Bath, Care and Wellness, Safety and Summer. Under these categories, there are products that touch mothers' lives, ensure the continuity of natural contact between baby and mother with the most comfortable designs, and that parents need during baby care.
MYCey mothers first meet with products that will increase comfort during pregnancy. The Pregnant Support Cushion supports expectant mothers in meeting their rest and sleep needs that are difficult due to the growth of the baby during pregnancy. The desired comfort can be achieved with the Pregnant Support Cushion that can be placed under the abdomen. Thanks to its ergonomic structure, it eliminates back pain caused by the weight of the baby, relaxes the body and reduces the pressure. The specially designed Maternity Support Cushion helps prevent swelling and cramps by bringing the body to the ideal back, hip and leg alignment when placed between the knees. During nursing, where the greatest assistance is needed, mothers receive support from the products we have designed for healthy and emotional breastfeeding hours.
We encourage mothers to breastfeed freely as they wish, especially with the Nursing Apron with pillow, an innovative product produced by MYCey for the first time. After breastfeeding, we are with them with feeding tools that will ensure the development of the baby and improve self-confidence in the transition to solid food. With the motto "I can Eat on my Own!", there are very special feeding accessories and products that will help babies the most in the first year to ensure that babies gain confidence for 14 years. A first in the industry, 360 ° rotating spoon has been added to our safe feeding net and and puree dipper products. Even if the baby cannot make the necessary wrist movement, this spoon helps feeding by staying straight on its axis.
In the safe sleep category, the safe sleep pillow and anti-suffocation pillow, which are used extensively in the first 3 months, save lives. Under the home safety category, we offer alternative solutions for babies who wonder around during their crawling. In the bath, care and wellness category, we also facilitate the postpartum period in a practical and hygienic way with the diaper changing mat, breast pad, baby cotton pads and cotton buds. At the same time, we have been importing Swimtrainer for 10 years and Kietla branded products for 5 years under the summer category, and offer them for sale within MYCey.
Which countries do you export to? What are the markets MYCey is strong and targeted?
We want to continue to facilitate the lives of mothers who have come to follow MYCey products that offer comfort and convenience with new products. This is basically in line with the target to develop our brand and our products in the best way in Turkey as well as abroad. We are currently exporting to a total of 22 countries with products that comply with European standards in terms of design, packaging and color, and we aim to increase this number to at least 36 countries.
The sleep products and global baby sleep products market is very diverse. You are also producing in this direction. How did you decide to add sleep products to your company? Will there be new investments or new products in this field in 2021?
The products offered by MYCey in the Bedding and Safe Sleep category are basically our first products. We are a brand that produced baby nightgown and baby sleeping bag products before they are being recognized in the market. The demand for these products was very low at that time, but we worked to create awareness of this. Now awareness has increased and we will relaunch these products that have been in our portfolio for years. New Swaddle, anti-suffocation pillow and safe sleep pillow are three products that we attach great importance to in terms of safe sleep. In addition to these, we maximize the sleep quality of babies with products such as baby pillows, baby pillows with covers, baby quilts, and non-sweating pillow cases. In addition, we support the development of children by offering products that will ideally complement a sleep, such as baby swaddles, muslin blankets, muslin covers, knitted blankets, ultra-soft mattress protectors, mattress protector fitted sheets.
Today, with MYCey, we offer products in special sleep category for mothers. Under the Pregnancy Comfort category, we open the doors to an ergonomic and comfortable sleep with the Pregnancy Cuddle Pillow, Pregnacy Support Pillow Cushion and Pregnancy Support Wedge.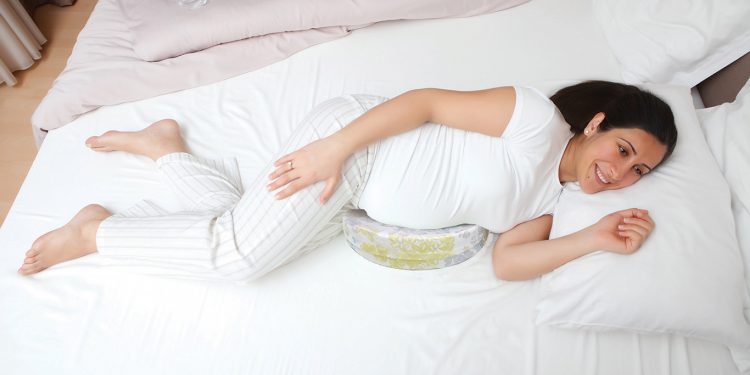 You are a company that attaches importance to R&D in production. What are the market trends you observe in the sleep products industry?
Depending on the developments in the world, mothers now choose high quality, practical and accessible products that give them confidence. Quality is effective in mothers' choice in terms of trust in the brand and easy access to products. The mother and baby products sector is very open to innovation and development. Therefore, it is a sector with a very high growth potential. The features of the products are renewed with the developing technology every day, so the industry has been developing and growing rapidly in recent years.
The year 2020 affected many industries due to the pandemic. How do you end the year 2020? Have you reached the goals you set at the beginning of the year?
We are a strong company in terms of flexibility. With our ability to adapt quickly to new situations and our solution-oriented structure, we were able to reach our goals this year as well. The mother-baby sector is one of the fortunate industries in such crisis situations, and we are fortunate to operate in this area.
Could you tell us about your growth targets in the short, medium and long term?
I answered this question 5 years ago as "Being one of the 5 brands that mothers know, ask and want when they enter the stores". We have achieved this goal now. Now I want to do it globally. We continue on our way with the goal of becoming a better known global brand. The number of our products in the categories in which we exist is increasing day by day. Until the end of 2021, we will continue to develop new products with our solutions that make life easier, and we will make them available to mothers and babies.
For 2021, our focus is on new product developments in order to be stronger in the bath, care and wellness category. Here, there will be products that will meet the needs of mother and baby. Molds of our innovative products that will be sole in the market started to be produced. We are very excited about these products.
In addition, we have a goal to sell from our website of the year. We plan to offer very special colors, special products and patterns only for those who shop on our website. Mothers will not find the product we offer there on any other channel.
MYCey; kadın gücüyle kuruldu, küresel bir marka olma yolunda…
Anne ve bebeklere kullanım rahatlığı sunmak için yola çıkan MYCey, bugün %99 yerli üretimi ile 22 ülkeye ulaşıyor. Ailelere güven veren, kaliteli, pratik ve ulaşılabilir ürünlerin oluşumunda 7/24 durmayan üretim ve işe olan tutku hâkim.
2006 yılında kurulan firma, anne bebek ürünlerinin yanı sıra uyku ürünleri pazarında da iddialı. Markanın yönetici ortağı ve kurucusu olan kadın girişimci Sezin Aksin ve başarılı MYCey ekibi her gün geçen ürün portföylerini genişletmek ve yeni kıtalara ulaşmak için durmadan çalışıyor. Sektöründeki büyüme potansiyelini her gün genişleten MYCey'in yönetici ortağı Sezin Aksin'den firmanın serüvenini dinliyoruz.
Anne ve bebeklere kullanım rahatlığı sunmak için yola çıkan MYCey, bugün %99 yerli üretimi ile 22 ülkeye ulaşıyor. Ailelere güven veren, kaliteli, pratik ve ulaşılabilir ürünlerin oluşumunda 7/24 durmayan üretim ve işe olan tutku hâkim.
2006 yılında kurulan firma, anne bebek ürünlerinin yanı sıra uyku ürünleri pazarında da iddialı. Markanın yönetici ortağı ve kurucusu olan kadın girişimci Sezin Aksin ve başarılı MYCey ekibi her gün geçen ürün portföylerini genişletmek ve yeni kıtalara ulaşmak için durmadan çalışıyor. Sektöründeki büyüme potansiyelini her gün genişleten MYCey'in yönetici ortağı Sezin Aksin'den firmanın serüvenini dinliyoruz.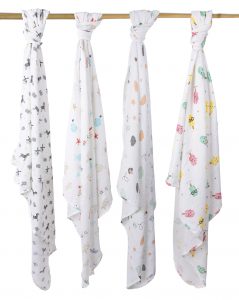 MYCey'in kuruluş hikâyesi pek çok firmadan biraz farklı. MYCey kendi deneyimlerinizden yola çıkarak kurulan ve büyüyen bir marka. Kuruluşunuzdan bu yana firmanızın temel yapı taşlarından bahseder misiniz?
MYCey'in hikayesi, 2006 yılının ekim ayında annelik deneyimlerimden yola çıkarak, emzirme döneminde kullanmaları için yakınlarıma hediye etmek ve onları rahat ettirmek için heyecanla ürettiğim "emzirme ve destek minderi" ürünü ile başladı.  Sonra 'neden sadece yakınlarım rahat etsin ki tüm anne ve bebeklerini rahat ettireyim' diye düşündüm. Kendi hamileliğim ve anneliğim süresince piyasada birçok ürünün eksik olduğunu fark ettim. Böylece tüm annelerin kullanacağı, kullandıkça hayatlarını kolaylaştıracak ürünler üretmek istedim. Türkiye'de bulunmayan ürünlerin haklarını alıp burada bizzat ilgilenip görerek, dokunarak ve hissederek oluşturduğum ürünlerle üretime başladım. Tüm bunlar için bir marka ismi belirlemek gerekiyordu. MYCey'in ilhamı da kızım Ceyla oldu. Her zaman, ulaşabileceğim en fazla anneye ulaşmak istedim ve öncelikli olarak toptan satış ile ilerledim. Bir sene olmadan MYCey ürünleri ülkenin en önemli anne-bebek mağazalarında yer aldı.
Ürünü kullanan annelerin, başkalarının da bu ürünleri kullanmaları yönündeki tavsiyeleri, kulaktan kulağa yayması marka konumlanmasında etkili oldu. İnsanlar marka ile aynı değerleri paylaştıklarına inanıyorsa, markaya da sadık kalıyor. Bu nedenle değerleri doğru belirlemek çok önemli. Bizim dokunduğumuz ve ulaştığımız aile sayısı arttıkça değerleri korumadaki sorumluluğumuz da arttı, bu da bizi daha çok çalışmaya ve üretmeye teşvik etti.
İlk yıllarda ürettiğimiz ürünler, sektörde ilk olma özelliğini taşıdığı için annelerin yorumları ve geri dönüşleri bizim için çok önemliydi. Tüm görüş ve önerileri değerlendirerek, ürün geliştirmelerini yaptık ve zamanla annelerin birbirine tavsiye ettiği bir markaya dönüştük. Bu da bizim doğru yolda ilerlediğimizin bir göstergesi oldu. Annelerden aldığımız teşekkürler, bizim her zaman daha ileri gitmemizi sağlayan bir güç.  Bugüne kadar 10 milyonu aşkın anneye dokunduğumuzu söyleyebiliriz.
Aylık üretim kapasiteniz ve ürün çeşitleriniz nelerdir?
Anne ve bebeklerin mutluluğu için ilkleri sunduğumuz ürünler ile sektörde her zaman öncü olduk. Bugün 105 ürün ile 396 farklı çeşit bulunuyor. MYCey ürünlerinin yüzde 99'u Türkiye'de üretiliyor. İstediğimiz kalitede üretebileceğimiz her ürünü kendi ülkemizde üretmekten yanayız.
Ürün gamımızın içerisinde hem plastik hem de tekstil ürünleri bulunduğu için anne ve bebeklerine özel sunduğumuz her kategorideki ürünlerin üretim süreçleri birbirinden farklı ve buna özel ayrı bir uzmanlık gerektiriyor. Ancak oluşum aşamaları hep aynı şekilde sıkı prosedürlere bağlı. Tüm ürünlerimiz için TS EN standartlarında üretim yapıp gerekli belgeleri alıyoruz.
MYCey olarak hamileliğin ilk anından itibaren bebeğin büyümesine kadar geçen tüm süreçler için özel ürünler üretiyoruz. Emzirme önlüğü, emzirme minderi, hamile destek minderi, meyve sebze emziği, püre kaşığı, 360° dönen kaşık sektöre ilk bizim sunduğumuz ürünler. MYCey'de Emzirme, Beslenme, Hamilelik Konforu, Bebek Odası ve Güvenli Uyku, Banyo Bakım ve Sağlık, Güvenlik ve Yaz olmak üzere 7 kategorimiz bulunuyor. Bu kategoriler altında annelerin hayatına dokunan, bebekle anne arasındaki doğal temasın devamlılığını en rahat tasarımlarla sağlayan, bebek bakımı boyunca ebeveynlerin ihtiyaç duyduğu ürünler yer alıyor.
MYCey anneleri ilk önce hamilelik döneminde konforu artıracak ürünler ile tanışıyor. Hamile Destek Minderi, anne adaylarının hamilelik döneminde bebeğin büyümesine bağlı olarak, zorlaşan dinlenme ve uyku ihtiyaçlarını gidermelerine destek oluyor. Karnın altına yerleştirilebilen Hamile Destek Minderi ile istenilen rahatlığa kavuşulabiliyor. Bebeğin yaptığı ağırlık nedeniyle oluşan sırt ağrılarını ergonomik yapısı sayesinde gideriyor, vücudu rahatlatıyor ve baskıyı azaltıyor. Özel olarak tasarlanmış Hamile Destek Minderi, dizlerin arasına sıkıştırıldığında vücudu ideal sırt, kalça ve bacak hizalamasına kavuşturarak şişkinlikleri ve krampları önlemeye yardımcı oluyor. En büyük yardıma ihtiyaç duyulan emzirme döneminde ise anneler sağlıklı ve duygusal emzirme saatleri için tasarladığımız ürünlerden destek alıyorlar.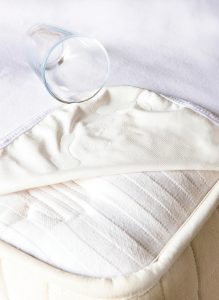 Özellikle ilk kez MYCey tarafından üretilen ve inovatif bir ürün olan Minderli Emzirme Önlüğü ile anneleri dilediği gibi özgürce emzirmeleri için teşvik ediyoruz. Emzirme sonrasında ise katı gıdaya geçişte bebeğin gelişimini sağlayacak, özgüveni geliştirecek beslenme araçlarıyla da yanlarında oluyoruz. Ben Kendim Yerim! sloganıyla 14 senedir bebeklerin kendi kendilerine güven kazanarak yemelerini sağlayan çok özel beslenme aksesuarları ve ilk bir yıl içinde en çok yardımcı olacak ürünler de bulunuyor. Meyve sebze emziği, püre kaşığı ürünlerimize yine sektörde ilk olan 360° kaşık eklendi. Bu kaşık bebek gerekli bilek hareketini yapamasa dahi kendi ekseninde düz kalarak beslenmede yardımcı oluyor.
Güvenli uyku kategorisinde ise ilk 3 ayda yoğun olarak kullanılan yan yatış yastığı ve boğulmayı önleyici yastık hayat kurtarıyor. Evde güvenlik kategorisi altında ise emekleme döneminde etrafı merak eden bebekler için alternatif çözümler sunuyoruz. Banyo, bakım ve sağlık kategorisinde de alt açma örtüsü, göğüs pedi, bebek temizleme pamuğu ve kulak temizleme çubuğuyla da doğum sonrasını pratik ve hijyenik anlamda kolaylaştırıyoruz. Aynı zamanda, yaz kategorisi altında 10 senedir Swimtrainer, 5 senedir de Kietla marka ürünleri ithal ederek MYCey bünyesinde satışa sunuyoruz.
Hangi ülkelere ihracat yapıyorsunuz? MYCey'in güçlü olduğu ve hedeflediği pazarlar nelerdir?
Rahatlık ve kolaylık sunan MYCey ürünlerini takip eder hale gelmiş olan annelerin hayatını yeni ürünler ile kolaylaştırmaya devam etmek istiyoruz. Bu temel hedef doğrultusunda markamızı en iyi şekilde geliştirmek hem Türkiye'de hem de yurt dışında ürünlerimizi her yerde ulaşılabilir kılmak için çalışıyoruz. Tasarım, ambalaj, renk bakımından Avrupa standartlarına uygun olan ürünlerle, şu an toplam 22 ülkeye ihracat yapıyoruz, bu sayıyı en az 36'ye çıkarmayı hedefliyoruz.
Uyku ürünleri ve küresel bebek uyku ürünleri pazarı oldukça geniş bir yelpazeye sahip. Siz de bu doğrultuda üretim yapıyorsunuz. Uyku ürünlerini firma bünyenize katmaya karar verişiniz nasıl oldu? 2021 yılında bu alanda yapacağınız yeni yatırımlar veya yeni ürünler olacak mı?
MYCey'in Bebek Odası ve Güvenli Uyku kategorisinde sunduğu ürünler temel olarak ilk ürünlerinden oluşuyor. Daha piyasada bilinmeden uyku geceliği ve uyku tulumu ürünlerini üreten bir markayız. Bu ürünlerin o dönemde talebi oldukça azdı ama biz bunun bilincini oluşturmak için çalışmalar yaptık. Şimdi bilinirlik arttı ve portföyümüzde yıllardır yer alan bu ürünlerin relansmanını yapacağız. Yeni Kundak, boğulmayı önleyici yastık ve yan yatış yastığı da güvenli uyku anlamında çok önem verdiğimiz üç ürünümüz. Bunların yanında bebek yastıkları, bebek yastığı ve kılıfı, bebek yorganı, terletmeyen yastık kılıfı ürünleriyle bebeklerin uyku kalitelerini en üst seviyeye çıkarıyoruz. Ayrıca bebek kundakları, müslin battaniye, müslin örtü, örme battaniye, ultra yumuşak yatak koruyucu, yatak koruyucu fitted çarşaf gibi bir uykuyu en ideal şekilde tamamlayacak ürünler sunarak çocukların gelişimini destekliyoruz.
Bugün MYCey ile annelere de özel uyku kategorisinde ürünler sunuyoruz. Hamilelik Konforu kategorisi altında Hamile Bölgesel Destek Yastığı, Hamile Destek Minderi ve Hamile Destek Yastığı ile ergonomik ve rahat bir uykunun kapılarını açıyoruz.
Üretimde AR-GE'ye önem veren bir firmasınız. Uyku ürünleri sektöründe gözlemlediğiniz pazardaki trendler nelerdir?
Dünyadaki gelişmelere bağlı olarak anneler artık kendilerine güven veren, kaliteli, pratik ve ulaşılabilir ürünleri seçiyor. Kalite, markaya güven duyma ve ürünlere kolay erişim açısından annelerin tercihinde etkili oluyor. Anne ve bebek ürünleri sektörü yeniliğe ve gelişmeye çok açık. Bu yüzden de büyüme potansiyeli çok yüksek bir sektör. Her geçen gün gelişen teknolojiyle de ürünlerin özellikleri yenileniyor, dolayısıyla sektör de son yıllarda hızlı bir şekilde gelişiyor ve büyüme gösteriyor.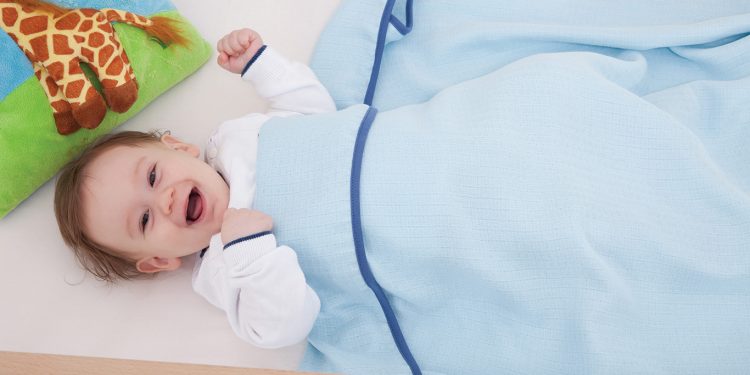 2020 yılı pandemi sebebiyle pek çok sektörü etkiledi. Siz 2020 yılını nasıl bitirdiniz? Yıl başında belirlediğiniz hedeflerinize ulaşabildiniz mi?  
Biz esneklik anlamında güçlü bir firmayız. Yeni durumlara hızlı uyum sağlama kabiliyetimiz ve çözüm odaklı yapımız ile bu sene de hedeflerimize ulaşabildik. Anne bebek sektörü bu tip kriz durumlarında şanslı sektörlerden biri, biz de bu alanda faaliyet gösterdiğimiz için şanslıyız.
Kısa orta ve uzun vadede büyüme hedeflerinizden bahseder misiniz?
5 yıl önce bu soruya "Annelerin mağazalara girdiği zaman bildiği, sorduğu, istediği 5 markadan biri olmak" şeklinde cevap vermiştim. Bu hedefi şu an gerçekleştirdik. Şimdi ise dünya genelinde gerçekleştirmek istiyorum. Daha bilindik, global bir marka olma hedefiyle yolumuza devam ediyoruz. Var olduğumuz kategorilerdeki ürünlerimizin sayısı da her geçen gün artıyor. 2021 yılı sonuna kadar yine hayatı kolaylaştıran çözümlerimiz ile yeni ürünler geliştirmeye devam edecek, annelerin ve bebeklerin kullanımına sunacağız.
2021 yılı için odağımızda banyo, bakım ve sağlık kategorisinde daha kuvvetli olmak adına yeni ürün hazırlıklarımız var. Burada annenin ve bebeğin ihtiyacına cevap verecek ürünler olacak. Piyasada mevcut olmayan inovatif ürünlerimizin de kalıpları üretilmeye başlandı. Bu yenilikler için çok heyecanlıyız.
Ayrıca yıl içerisinde internet sitemizden satış yapma gibi bir hedefimiz de var. Sadece siteden alışveriş yapanlar için çok özel renklerde, exclusive ürünler ve desenler sunmayı planlıyoruz. Anneler, orada sunduğumuz ürünü başka bir kanalda bulamayacak.