Hoffman Estates, IL – Serta, America's number one mattress manufacturer, announces its new iComfort® DirectionsTM gel memory foam mattresses now available for purchase at Serta retailers across the United States. These new mattresses represent Serta's latest advancement in sleep technology, and have been designed from the surface to the core to provide enhanced cooling comfort and individualized body support. Mattress shoppers can choose from four iComfort Directions models with a range of comfort options, at prices hundreds of dollars less than other memory foam mattress brands.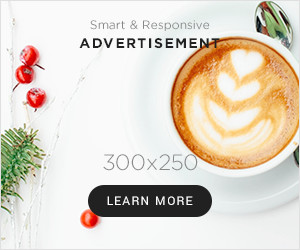 Serta changed the memory foam category when it introduced the iComfort Sleep System in 2011. The Cool ActionTM material used in the original iComfort mattresses represented a true breakthrough in memory foam technology as the world's first memory foam infused with Serta's MicroSupport® gel. iComfort quickly became a popular product for Serta, with 98 percent of iComfort owners mattress purchase and 97 percent saying they would recommend iComfort to a friend or colleague. (Source: GFK Buyer Satisfaction Study, 2012). After the successful launch of iComfort, Serta set out to push its sleep technology forward and design its next generation of gel memory foam mattresses. Serta's Research & Development team knew that mattress shoppers were interested in the temperature regulating benefits of its gel memory foam. But, research from the National Sleep Foundation indicated that when it came to selecting a mattress, comfort and support were just as important as temperature regulation. So, Serta reinvented memory foam again with its new iComfort Directions mattresses, featuring these four exclusive technologies, designed to balance comfort, support and temperature regulation: o Thermo°CoolTM yarn fabric cover with TENCEL® fibers is an exceptionally soft material designed to help improve heat and moisture flow at the sleep surface. Plus, TENCEL® fibers can resist the growth of mold, bacteria and dust mites.
o EverCoolTM Gfx Memory Foam, the world's first premium, breathable memory foam featuring an infusion of super heat-conducting graphene material for supple, body conforming comfort and an extra ability to whisk heat away from the body.
o Cool ActionTM Dual EffectsTM layer works to provide more support where your body needs it and an enhanced ability to transport heat away from the mattress layers above it. Millions of Serta's original MicroSupport® gel beads gather under the areas of your body that need extra push back support. Meanwhile, our new MicroCool+TM gel features advanced phase change material encapsulated in a proprietary gel designed to efficiently capture, store and ultimately dissipate away heat from the mattress layers above. o PodsTM gel-activated support layer works with our Comfort Last® Foam Core to help provide extra support from the deepest parts of the mattress and a firmer seating edge. "As today's mattress shopper becomes more and more aware of the importance of investing in a quality mattress for better sleep, it's important that we offer them the latest sleep Technologies at affordable prices," says Andrew Gross, senior vice president of marketing for Serta. "Our new iComfort Directions mattresses offer just this, and we encourage mattress shoppers to visit a local store to experience what makes these mattresses unique firsthand." All iComfort Directions mattresses are compatible with the new Serta Motion