Comfort A.Ş, one of the largest furniture manufacturers in Turkiye, left behind its 45th year in the sector with its Comfort Furniture and Comfort Mattress brands. Continuing its production for changing customer expectations in its factory with a closed area of 60 thousand square meters in İzmir Gaziemir-Sarnıç, at the point it has reached today, Comfort delivers its products to many parts of the world.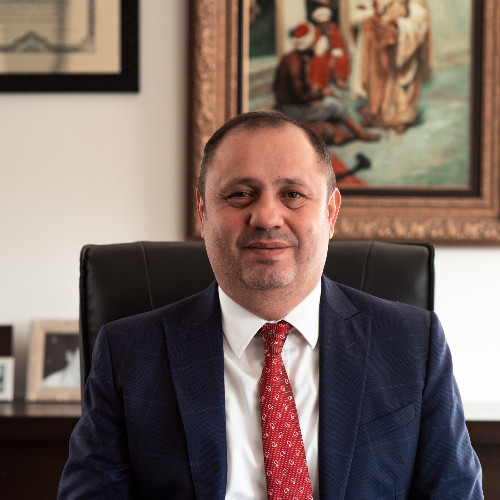 "We have been working for comfortable and healthy living spaces for 45 years"
Making a statement on the subject, Ömer Çetmen, Vice Chairman of the Board of Directors of Konfor A.Ş., said, "Konfor was founded in 1978 to bring 'Comfort' to homes. Today, we have the capacity to produce 214,560 items of furniture and bed products per year with our factory located in İzmir. We have a total of 76 sales points in Turkey. With our upholstered group and panel group products at 33 sales points, we are present at 43 sales points with our Konfor Yatak store."
"We will change our mattress portfolio by 90%"
Çetmen continued, "We continue to invest in our production facilities in order to increase customer satisfaction. In our 45th year in the industry, we will start our İzmir Kemalpaşa Bağyurdu factory on an open area of 165 thousand square meters, as the largest integrated production factory in the field of furniture in Turkiye. With our new facility, we will have a total production area of 140 thousand m2. We aim for both high efficiency and quality increase in production. We will increase our production capacity and employment 2.5 times. By the end of the year, we will renew our product portfolio in the field of furniture by 80 percent and our bed portfolio by 90 percent. We aim to triple the net profit and turnover of our brand. While we grow together with our employees, we will produce together and win together." he said.
"We will increase our export capacity to 50 million dollars at the end of the year"
Çetmen shared the following information regarding their export-oriented works: "As Konfor A.Ş, we export to many European countries, mainly the United Kingdom, Germany, France, and 33 countries, including the Middle East, Central Asia and African countries. Konfor will increase our competitive power in the international arena with its comfort furniture and Konfor Mattress brands and with its export-oriented strategy in 2023. Establishment of a fast supply chain and the progress of production planning in parallel with the supply chain are a great advantage for the furniture industry. We will increase our export share with the new investments we will make this year. Potential markets such as Uzbekistan, Tajikistan, Ghana, South Africa, Ivory Coast, Kazakhstan and Sudan are on our monitor. By the end of 2023, we expect to reach the level of 50 million dollars in exports, mainly to European Union countries."
Konfor Yatak'tan entegre fabrika yatırımı
Konfor, sektördeki 45'inci yılında üretim kapasitesini arıtmaya yönelik yeni yatırımları hayata geçirmeye hazırlanıyor ve Türkiye'nin en büyük entegre mobilya üretim fabrikasını açıyor. 
Türkiye'nin en büyük mobilya üreticilerinden olan Konfor A.Ş, Konfor Mobilya ve Konfor Yatak markalarıyla sektörde bu yıl 45.yılı geride bıraktı. Bugün geldiği noktada İzmir Gaziemir-Sarnıç'ta bulunan 60 bin metrekarelik kapalı alana sahip fabrikasında, değişen müşteri beklentilerine yönelik üretimini sürdüren Konfor, ürünlerini dünyanın birçok noktasına ulaştırıyor.
''45 yıldır konforlu ve sağlıklı yaşam alanları için çalışıyoruz''
Konuyla ilgili açıklama gerçekleştiren Konfor A.Ş. Yönetim Kurulu Başkan Yardımcısı Ömer Çetmen, "Konfor, 1978 yılında, evlere 'Konfor' getirmek üzerine kuruldu. Bugün, İzmir'de bulunan fabrikamız ile yılda 214.560 kalem mobilya ve yatak ürün üretebilme kapasitesine sahibiz. Türkiye'de toplam 76 adet satış noktamız var. 33 satış noktasında döşemeli grup ve panel grup ürünlerimizle; 43 satış noktasında da Konfor Yatak mağazamızla yer alıyoruz." dedi.
"Yatak portföyümüzü % 90 değiştireceğiz"
Çetmen sözlerine şöyle devam etti; ''Müşteri memnuniyetini artırmak amacıyla üretim tesislerimize yatırım yapmayı sürdürüyoruz. Sektördeki 45'inci yaşımızda  İzmir Kemalpaşa Bağyurdu fabrikamızı 165 bin metrekarelik açık alan üzerinde, Türkiye'de mobilya alanında en büyük entegre üretim fabrikası olarak faaliyete geçeceğiz. Yeni tesisimizle toplam 140 bin m2'lik üretim alanına sahip olacağız. Üretimde hem yüksek verimlilik hem de kalite artışı hedefliyoruz. Üretim kapasitemizi ve istihdamımızı 2.5 katına çıkaracağız. Yılsonunda mobilya alanındaki ürün portföyümüzü yüzde 80, yatak portföyümüzü ise yüzde 90 oranında yenileyeceğiz. Markamızın net kârını ve cirosunu ise 3 katına çıkarmayı hedefliyoruz. Çalışanlarımızla birlikte büyürken birlikte üretip birlikte kazanacağız." diye konuştu.
"İhracat kapasitemizi yıl sonunda 50 milyon dolara çıkaracağız"
Çetmen, ihracata yönelik çalışmalarıyla ilgili olarak şu bilgileri paylaştı: "Konfor A.Ş olarak Birleşik Krallık, Almanya, Fransa başta olmak üzere birçok Avrupa ülkesiyle Ortadoğu, Orta Asya ve Afrika ülkeleri dahil olmak üzere 33 ülkeye ihracat gerçekleştiriyoruz. Konfor'un, Konfor Mobilya ve Konfor Yatak markalarıyla, 2023'te de ihracat odaklı stratejisiyle uluslararası arenada rekabet gücümüzü artıracak. Hızlı tedarik zincirinin kurulması, üretim planlamasının tedarik zinciri ile paralel olarak ilerlemesi mobilya sektörü için çok büyük bir avantaj. Bu yıl yapacağımız yeni yatırımlarla birlikte ihracat payımızı artıracağız. Özbekistan, Tacikistan, Gana, Güney Afrika, Fildişi Sahilleri, Kazakistan, Sudan gibi potansiyel içeren pazarlar radarımızda yer alıyor. 2023 yılı sonunda Avrupa Birliği ülkeleri ağırlıklı olmak üzere ihracatta 50 milyon dolar düzeyine çıkmayı öngörüyoruz." dedi.