Test dream günleri ile yatağını evde deneyimle
Bringing cutting-edge technology together with the knowledge of talented craftsmen, Yatsan I Tempur adopts the motto 'Sleep well, live well'. The company launches 'Test Dream' days to introduce you with its designs prioritizing comfort and durability and for you to explore the perfect sleeping environment.
Breaking new ground in Turkey, 'Test Dream' days will allow guests to try the bed of their choice in their home for 100 days. Guests who would like to have this experience will also be offered special surprises and privileges as part of 'Test Dream' days. What's more, with the motto 'sleep well, live well', the company provides tailor made guidance for mattress buying at its stores and online. Offering consulting services according to sleeping habits, age group, physical characteristics and sleeping positions,Yatsan I Tempur helps you discover and experience the best mattress for you. Yatsan I Tempur caters for all comfort needs with its wide product range from spring mattresses with varying features, visco mattresses produced with space technology to latex mattresses produced out of natural rubber tree alburnum, special production baby mattresses, special production yatch mattresses and other sleep products.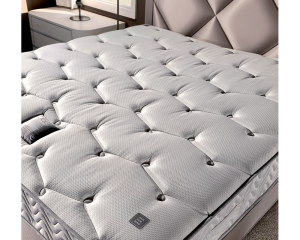 #Experience #bed #TestDreamdays #test #dream #technology #physical #comfort