As vital components of the design process, COLORS raises brand recognition by 87% and affects 85% of product purchases. The world's most reliable leader in colors, Pantone Color Institute, has announced the trend color of the year 2021 as it does every December and selected two colors for 2021! The trend colors of 2021, Ultimate Gray and Illuminating will play a significant role in interior designing and home textile. While Illuminating represents hope and happiness, Ultimate Gray symbolizes resilience.
The trend colors of 2021 portraying hope and resilience will be one of the top concepts at EVTEKS. Presenting the most outstanding examples of the trend colors in 2021, the exhibition will take place at the center of global trade, CNR Expo Istanbul Expo Center, between May 18-22, 2021.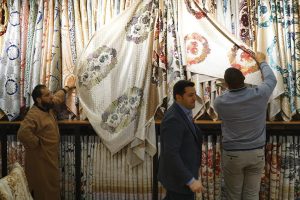 Creating its own design brands, Turkey exports home textile products across the world using its unique interpretation and innovative technologies and keeps its title, the shining star of the global home textile industry. EVTEKS – 26th Istanbul International Home Textile Exhibition, enabling to follow the home textile and decoration trends in 2021 closely and come together with designers and manufacturers from all over the world, serves as a bridge between home textile manufacturers and buyers.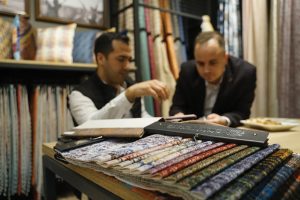 2021 yılının ev tekstili sektörüne dair tek ve en önemli fuarı: Evteks
EVTEKS 18-22 Mayıs 2021 Dünyadaki en büyük iki fuardan biri ve 2021 yılının ev tekstili sektörüne dair en önemli ve tek fuarı olan EVTEKS – İstanbul Uluslararası Ev Tekstili Fuarı, 18-22 Mayıs 2021 tarihlerinde CNR Expo İstanbul Fuar Merkezi'nde 26. Kez kapılarını açacak.
Dünyanın Gözü 'EVTEKS'TE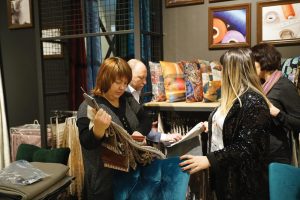 Dünya genelinde ortaya çıkan yeni süreç alıcıların tedarik zincirlerine bakış açısını değiştirdi. Bu durumun Türkiye için fırsat olduğunu aktaran uzmanlar; tedarik zincirinde maliyetlerin çok önemli olduğunu ve coğrafi konumu itibarıyla Türkiye'nin, alıcılar için merkez haline geldiğini vurguladılar. Türkiye'nin bulunduğu konum, Orta Doğu, Afrika, Asya ve Avrupa'ya olan yakınlığı, itibariyle taşıma süreleri ve teslimat konusunda da avantaj sağlamakta. Yerli ve yabancı basında çıkan Türkiye'nin tedarik zincirindeki yeni rolü ile ilgili haberler, dünyanın her tarafından alıcıların EVTEKS'e olan ilgisini arttırdı.