We understand better that the mattress structure is extremely effective on sleep hygiene and quality of life day by day. Undoubtedly, the academic world has a great contribution in the formation of this situation. Especially the results of clinical studies in the last 20 years show that the mattress can be designed in accordance with human morphology and anthropometric data.
Every work with a solid methodology is bought by online mattress companies, especially in the USA. Among these studies, there are also studies collaborating with sleep technology companies, sleep experts and academics. If we look at the endorsement increase and the number of views on social media, we can easily see that these companies have been approved by consumers, especially in the last 5 years.
All researches conducted teach everyone about how mattresses should be produced. Our musculoskeletal structure, weight, height, spinal flexibility, medical problems and dozens of other differences make us different from each other. Scientists have been researching how different morphotypes can provide the best sleep for years. Most of these studies are clinical trials. Especially the results obtained from polysomnography and actigraphy tests are quite impressive. After these tests, we learned that the stiffness of the mattress causes blood pressure, sleep mobility, sleep interruption, morning pains and even chronic musculoskeletal problems.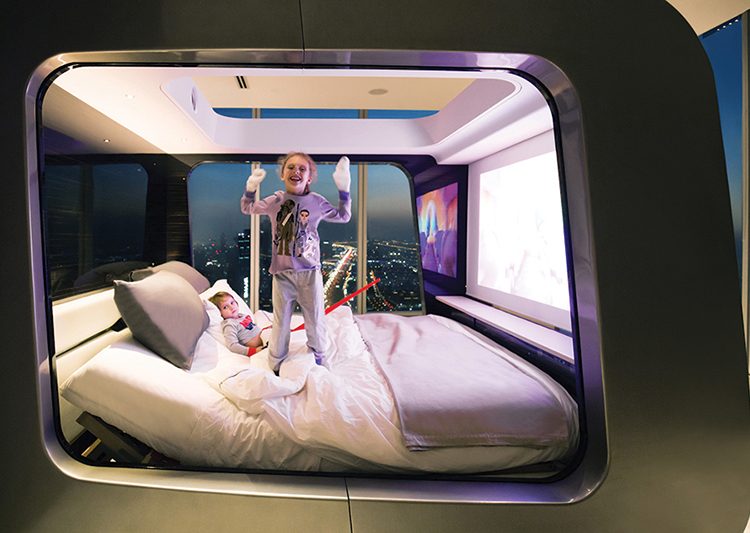 We cannot think of mattress production separately from science and scientific algorithms. It is time to listen to what these studies want to tell us. In today's world where the consumer awareness of the new generation has increased so much, a mattress company should pay attention to its communication with science and technology as much as its communication with its potential consumers in order to achieve sustainable success.
We can design a future together where factories work diligently like clinics and where sleep consultants in retail stores present like doctors. This dream of the future will contribute to everyone. It will be the turning point for increased interest in value-added product. I believe that high technology and innovative raw materials will mix with science, personalized designs will be indispensable, chemicals that care for the environment and do not harm human health will be demanded. The future is very near, it is up to us to choose whether or not to open the door to the future. We should stop seeing the mattress as a furniture byproduct or merely a commercial product. This will be a good start.
Institutions that stop imitating products of average quality, do not produce the same product with another company to which they are compared, and act with a certain vision will be the stars of the next 10 years. The increase in the number of these institutions will lead to change in production and management reactions and increase in human quality. Without wasting time, every institution should prepare its own production constitution. It must follow the rules of its constitution in order to gain a good position in the future.
I conclude my article with examples of how to design a different production process with scientific data.
Similar morphotypes with different sleep habits are provided to sleep at least one night by attaching an actigraphy device to their wrists on a prototype with a pressure mattress.
When the subjects wake up, a survey containing a few questions is conducted to determine the sleep quality of the subjects.
Immediately after, the results of actigraphy and pressure mattress applications are evaluated.
Blood pressure limits, number of sleep interruptions, number of movements during sleep are compared with international scales. If these scales are within normal limits, pressure test and survey results are expected. If the scales are above the normal limits, the hardness, quality and density of the material used are re-evaluated.
If the satisfaction of the subjects does not contradict with scientific data, it is concluded that the layers are designed correctly. Not only pain or comfort, sweating and allergic sensitivities are also considered. If the sweating is above normal, the shape of the foam between the layers and the filling material is redesigned.
The resulting product; carrying capacity, according to which sleeping positions it is produced, what kind of sleep habits it should be used by people (moving-sedentary sleeper) are written on the product label and put into use in this way.
I wish you a healthy sleep.
Ersin Demir
Sleep Specialist / Trainer-Consultant / Sleep products researcher
Karar vermek dışında her şey hazır
Gün geçtikçe yatağın, uyku hijyeni ve dolayısıyla yaşam kalitesi üzerindeki etkilerini daha iyi kavrıyoruz. Şüphesiz ki bunda akademik dünyanın büyük katkısı var. Özellikle son 20 yılda yapılan klinik çalışmaların ortaya koyduğu sonuçlar, yatağın insan morfolojisine ve hatta antropometrik verilerine uygun tasarlanmasının mümkün olduğunu gösteriyor.
Metodolojisi sağlam her çalışma, bilhassa ABD'de faaliyet gösteren online yatak firmalarınca satın alınıyor. Aralarında uyku teknolojisi şirketleri, uyku uzmanları ve akademisyenler ile ortak çalışma yürütenler dahi var. Bu firmaların özellikle son 5 yıl içerisindeki ciro artışlarına ve sosyal medyadaki izlenme oranlarına bakılacak olunursa, tüketici tarafından onaylandıkları fikrine kolayca varılabilir.
Yapılan her çalışma, yatağın nasıl üretilmesi gerektiği konusunda adeta ders niteliği taşıyor.  Kas-iskelet yapımız, kilomuz, boyumuz, omurga esnekliğimiz, medikal problemlerimiz ve daha onlarca farklılığımız bizleri birbirimizden ayırıyor. Bilim insanları, yıllardır farklı morfotiplerin en iyi uykuyu nasıl yakalayacakları konusunda araştırmalar yürütüyor. Bu araştırmalar içerisindeki ağırlığı klinik çalışmalar oluşturuyor. Özellikle polisomnografi ve aktigrafi testlerinden elde edilen sonuçlar oldukça etkileyici. Yatak sertliğinin; kan basıncı, uyku hareketliliği, uyku bölünmesi, sabah ağrıları ve hatta kronik kas-iskelet problemlerine neden olabileceğini bu sayede öğrendik.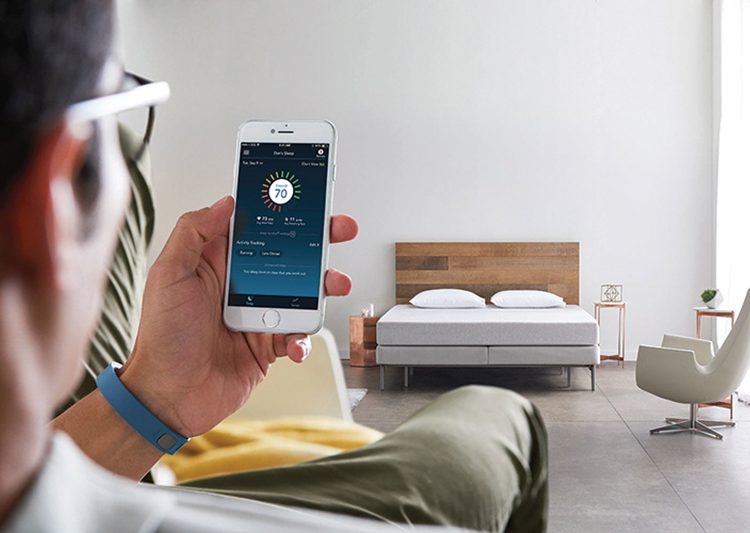 Yatak üretimi bilimden ve bilimsel algoritmalardan ayrı düşünülemez artık. Bu çalışmaların bize anlatmak istediklerine kulak vermenin zamanı geldi de geçiyor. Yeni kuşağın tüketici bilincini bambaşka bir noktaya taşıdığı günümüzde, bir yatak firmasının sürdürülebilir başarı yakalamak için bilim ve teknolojiyle olan iletişimini, potansiyel tüketicileriyle olan iletişimi kadar önemsemesi gerekiyor.
Fabrikaların klinikler gibi özenle çalıştığı, perakende mağazalarda bulunan uyku danışmanlarının doktor edasıyla sunum yaptığı bir geleceği birlikte tasarlamak mümkün. Bu gelecek düşü, tüm paydaşların faydasına olacağı gibi, katma değerli ürüne olan ilginin artması için de bir işaret fişeği niteliğindedir. Yüksek teknoloji ve inovatif ham maddelerin bilimle harmanlanacağı, kişiye özel tasarımların vazgeçilmez olacağı, çevreciliği ıskalamadan ve tabii insan sağlığına halel getirmeyecek nitelikte kimyasalların rağbet göreceği yıllar, inanın çok uzakta değil. Gelecek kapı ziline parmağını uzattı bile, ona kapıyı açmak ya da açmamak tercihi bizlerin. Yatağı bütünüyle bir mobilya yan ürünü yahut yalnızca ticari niteliği bulunan bir ürün gibi görmekten vazgeçmeliyiz. Bu, iyi bir başlangıç olacaktır.
Vasatı taklit etmeye son veren, kıyaslandığı bir başka şirketle bire bir aynı ürünü üretmeyen ve belirli bir vizyon ile hareket eden kurumlar, gelecek 10 yılın yıldızı olacaklardır. Bu kurumların sayılarının artması yalnızca üretim ve yönetim reaksiyonlarının değişmesine neden olmayacak, insani kalitenin de artmasına olanak tanıyacaktır. Vakit kaybetmeksizin her kurum, kendi üretim anayasasını hazırlamalı ve gelecekte bir yer edinmek istiyorsa buna bağlı kalmalıdır.
Yazımı, farklı bir üretim sürecinin bilimsel veriler kullanılarak nasıl tasarlanacağını örnekler vererek sonlandırıyorum.
Farklı uyku alışkanlıklarına sahip olan benzer morfotiplerin, basınç şiltesi serilmiş bir prototip üzerinde, bileklerine aktigrafi cihazı takılı halde en az bir gece uyumaları sağlanır.
Denekler uyandığında birkaç soruluk bir anket yapılarak uyku kaliteleri belirlenir.
Hemen ardından aktigrafi ve basınç şiltesi uygulamalarından gelen sonuçlar değerlendirilir.
Kan basıncı sınırları, uyku bölünmesi sayısı, uyku sırasındaki hareket sayısı, uluslararası ölçekler ile karşılaştırılır. Normal sınırlarda ise basınç testi ve anket sonuçları beklenir. Normal sınırların üzerinde ise kullanılan malzeme sertliği, niteliği ve yoğunluğu yeniden değerlendirilir.
Deneklerin memnuniyeti bilimsel veriler ile çelişmiyorsa katmanların doğru tasarlandığı sonucuna varılır. Yalnızca ağrı ya da konfor değil, terleme ve alerjik hassasiyetlere de önem verilir. Terleme normalin üzerindeyse dolgu malzemesi ve katmanlar arasındaki sünger şekli yeniden tasarlanır.
Ortaya çıkan ürünün taşıma kapasitesi, hangi uyku pozisyonlarına uygun üretildiği, hangi uyku alışkanlıklarına sahip insanlar tarafından kullanılmasının doğru olacağı (hareketli-hareketsiz uyuyan) ürün etiketine yazılır ve bu şekilde kullanıma sunulur.
Sağlıklı uykular dilerim.
Ersin Demir
Uyku Uzmanı/ Eğitmen-Danışman/ Uyku ürünleri araştırmacısı.
Editor
Ethem Sündük | [email protected]