Mattress review company Eachnight, which provides information about quality mattresses, stated on its website that they are ready to pay 1500 dollars to 5 people who will take a nap every day for a month. Eachnight underlined that they will conduct studies to investigate the effects of napping on humans in detail. Stating that nap times have different benefits, the company will conduct various experiments on taking a nap and test people.
The statement made on the website of the Eacnight Company is as follows: "We know that taking a nap made with different lengths of time have different benefits. We want to test this topic and need your help. We will test our participants for 30 days and at the end of the study, we will give 1500 dollars. We will try to find the best short sleep time for our participants to feel energetic. We will also investigate the effects of naps on memory, motivation, and productivity. Our participants will need to participate in various experiments with detailed research."
The company makes some requests from people to apply. It is emphasized that it is very important for the participants to have a good command of English. The company, which will take the participants to a detailed research, will have the participants talk in a video conference before and after the nap. Eachnight will conduct a verbal survey of its participants about naps and also ask them to write about their experiences in sleeping processes. For this reason, a good command of English is required by the company.
The company, which accepts applications from persons over the age of 18 until May 31, states that people from any country can apply for the research.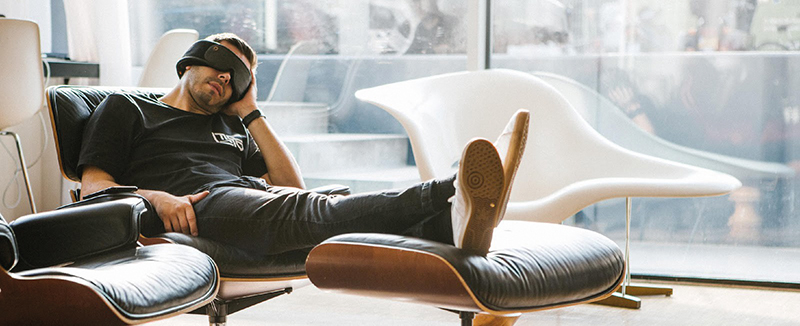 Şekerleme yaparak 1500 Dolar kazanın!
Yatak incelemeleri yapan Eacnight Şirketi, bir ay boyunca her gün şekerleme yapacak olan 5 kişiye 1500 Dolar ödemeyi teklif ediyor.
Kaliteli yatak konusunda bilgiler veren yatak inceleme şirketi Eachnight, internet sitesinden yaptığı açıklamada, bir ay boyunca her gün şekerleme yapacak 5 kişiye 1500 Dolar ödemeye hazır olduklarını ifade etti. Eachnight, şekerlemenin insanlar üzerindeki etkilerini detaylı bir şekilde araştırmak için çalışmalar yapacağının altını çizdi. Şekerleme sürelerinin farklı faydalarının olduğunu belirten şirket, şekerleme konusunda çeşitli deneyler yapacak ve insanları test edecek.
Eacnight şirketinin internet sitesinden yaptığı açıklama ise şu şekilde: "Farklı uzunluk zamanlarıyla yapılan şekerlemelerin, farklı faydaları olduğunu biliyoruz. Bu konuyu test etmek istiyoruz ve yardımınıza ihtiyacımız var. Katılımcılarımızı, 30 gün boyunca test edeceğiz ve araştırmanın sonunda 1500 Dolar vereceğiz. Araştırmaya katılan insanların, dinç hissetmek için en iyi kısa uyku sürelerini bulmaya çalışacağız. Ayrıca şekerleme yapmanın hafıza, motivasyon ve üretkenlik üzerindeki etkilerini de araştıracağız. Detaylı bir araştırmayla katılımcıların çeşitli deneylere katılmaları gerekecek."
Şirket, başvuruda bulunacak insanlardan bazı taleplerde bulunuyor. Katılımcıların, iyi derecede İngilizce bilmesinin çok önemli olduğu vurgulanıyor. Uykucularını detaylı bir araştırmaya alacak olan şirket, şekerlemenin öncesinde ve sonrasında katılımcılarını video konferansında konuşturacak. Eachnight, katılımcılarına şekerleme hakkında sözlü bir anket yapacak ve uyku süreçlerindeki tecrübeleri hakkında yazı yazmalarını da isteyecek. Bu nedenle şirket tarafından, iyi derecede İngilizce bilme şartı aranıyor.
31 Mayıs'a kadar 18 yaşın üzerindeki kişilerin başvurularını kabul eden şirket, yapacağı araştırmaya her ülkeden insanların başvurabileceklerini belirtiyor.