Giulia Taveggia, CSIL Market Research, prepared a useful article to interpret and brief about the CSIL Report titled "The World Mattress Industry. The article of Taveggia is "World Mattress Industry: Trends of Last 10 Years and Insights in the First Half of 2020". The introduction itself has been an informative article for the professionals operating in the industry.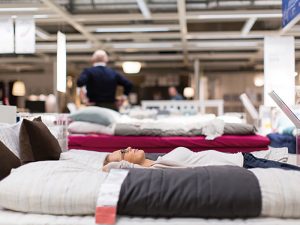 Taveggia starts with: "The world mattress consumption, production and trade have grown in the last ten years recording different performances among the geographical areas. During the first half of 2020, the outbreak of Covid-19 has brought strong effects worldwide, affecting the furniture and the mattress markets both from the demand and the supply side." She points out the consequences of the pandemic on mattress consumption saying that it is still uncertain and may vary widely from country to country depending on the severity of the contagion, the length of the lock-down, the status of the economy in early 2020, and the ability to use resources to assist in the recovery. Giulia Taveggia adds, "CSIL recently processed sector forecasts (2020 and 2021) for major markets (and geographical areas) providing some insights in the sector's development in the first half of 2020 included in the report."
The report analyzes the performances of regions with interesting spots over the world. It outlines that globally, mattress production confirmed growth in 2019 over the last decade: the value of mattresses produced worldwide increased by 44% since 2010 reaching nearly US$ 30 billion. "The global mattress production is highly concentrated in a few countries (about 70% of world mattress production is made in only five countries)," it explains. "The fastest growing area was Asia Pacific which almost doubled its production value compared to 2010, increasing its weight mainly to the disadvantage of Western Europe. The trend for Europe is positive with the new European countries experiencing good results and increasing the production value by over 60% in the last ten years, driven by Poland, the largest producer across the area. The role of exports in driving European mattress production has been growing but the industry remains concentrated on the European market. Asia Pacific is not only the largest production and export base for the global mattress industry, but it also became the largest and fastest growing market in the last ten years. China and India are the first and the third mattress markets worldwide, respectively, and have shown a remarkable increase in terms of mattress consumption in the last decade, mainly driven by a fast urbanization process, increasing purchasing power of an expanding middle class and overall improving living conditions. The hospitality sector gave an important stimulus to the growth of the market in both countries."
A good performer is also North America, driven by the United States, world's first mattress market, which increased the consumption value by 6% yearly in the period 2010-2019. The US is also the largest mattress importing country. In the last decade, imports from China grew considerably, mainly due to the increasing demand for bed-in-a-box mattresses addressed to bedding e-tailers and retailers offering this product both online and, in their stores. This trend changed dramatically in 2019, when the US adopted protective measures (the imposition of tariffs on Chinese imported mattresses and the antidumping petition) in favor of domestic production, causing a sharp decrease in imports from China.
However, imports from other South Asian countries, in particular Vietnam, Malaysia, and Indonesia, more than compensated the decrease in imports from China. These countries together exported mattresses for a value of US$ 770 million (four times higher than in 2018), of which over 75% destined to the US market.
Some leading Chinese mattress manufacturers are strategically and quickly responding by re-aligning their production locations to minimize the impact. Large export-oriented manufacturers are trying to diversify their manufacturing and logistics locations (not only to other Asian countries Vietnam, Thailand, Malaysia, but also in the US and Europe) to increase the flexibility and minimize the overall costs including production, tariff, and transportation.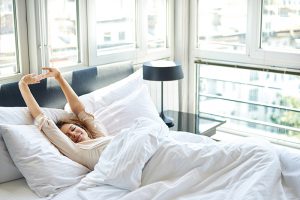 These were among the major structural trends that shaped the global mattress industry in the last ten years. The outbreak of Covid-19 has posed different challenges to the industry. From the end of January 2020 almost all China's retail stores closed (e.g., Red Star Macalline, the largest furniture chain in China, closed its 337 malls from end January until March and the same occurred for the 30 IKEA stores across the country). One month later, almost all countries have been affected by the spread of the pandemic and were forced to start periods of lockdown. In many countries, retail and production activities have been suspended. Different length of the lockdown and degree of restrictions have been applied across countries and geographical areas and, in some cases, they are still ongoing. This resulted in a worldwide decrease in retail sales, especially for brick-and-mortar stores. However, there are some aspects to take into consideration.
The online channel, which in recent years eroded offline shares among the global mattress retail markets, is partially compensating the sharp decrease of brick-and-mortar stores' sales. A fast increase in online sales is recorded among the largest home furniture and mattress retailers during the first semester. Most retailers have shifted their focus to online sales and achieved encouraging results during the first half of 2020 compared to the same period of 2019. This could be an opportunity for both mattress retailers and manufacturers to invest in new or already launched projects to increase their online presence into the market and to integrate online and offline channels, thus moving closer to final consumers.
Some mattress (and upholstered furniture) producers, during the period of lowest demand, relocated part of the production to medical devices (like face masks) and medical mat- tresses, which have been largely in demand. In particular, the hospital sector could be seen as an opportunity in a market niche, which is estimated to increase in the near future."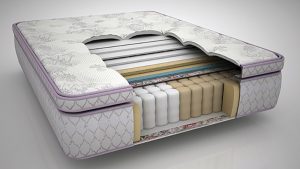 CSIL, güvenilir verilerle yatak sektörünü aydınlatıyor
CSIL Pazar Araştırması'ndan Giulia Taveggia, "Dünya Yatak Endüstrisi" başlıklı CSIL Raporunu yorumlayan ve özetleyen oldukça yararlı bir makale hazırladı. Taveggia'nın "Dünya Yatak Sektörü: Son 10 Yılın Trendleri ve 2020'nin İlk Yarısında İçgörüler" başlıklı raporu açıklayan makalesi bile sektörde faaliyet gösteren profesyoneller için bilgilendirici bir materyal özelliğinde.
Taveggia şöyle başlıyor: "Son on yılda dünya yatak tüketimi, üretimi ve ticareti coğrafi bölgeler arasında farklı performanslar sergileyerek büyüdü. 2020'nin ilk yarısında, Covid-19 salgını dünya çapında güçlü etkiler oluşturarak hem talep hem de arz yönünden mobilya ve yatak pazarlarını etkiledi." Salgının yatak tüketimi üzerindeki sonuçlarına dikkat çekerek, hala belirsiz olduğunu ve bulaşmanın ciddiyetine, sokağa çıkma kısıtlamalarının uzunluğuna ve 2020'nin başlarında ekonominin durumuna bağlı olarak ülkeden ülkeye büyük ölçüde değişkenlik gösterdiğini ifade ediyor. Giulia Taveggia şöyle devam ediyor: "CSIL yakın zamanda büyük pazarlar (ve coğrafi bölgeler) için sektör öngörülerini (2020 ve 2021) işleyerek, rapora dahil edilen 2020'nin ilk yarısında sektörün gelişimine ilişkin bazı bilgiler sağladı."
Rapor, dünya üzerinde ilginç noktalara sahip bölgelerin performanslarını analiz ediyor. Küresel olarak, yatak üretiminin 2019'da son on yılda görülen büyümeyi doğruladığını gösteriyor: Dünya çapında üretilen yatakların değeri 2010'dan bu yana % 44 artarak yaklaşık 30 milyar dolara ulaştığını ifade ediyor ve bu artışı, "Küresel yatak üretimi birkaç ülkede oldukça yoğunlaşmıştır (dünya yatak üretiminin yaklaşık % 70'i sadece beş ülkede yapılmaktadır)" diye açıklıyor. "En hızlı büyüyen bölge, üretim değerini 2010'a kıyasla neredeyse iki katına çıkaran ve ağırlığını Batı Avrupa'nın dezavantaları ile artıran Asya Pasifik'ti. Yeni Avrupa ülkelerinin iyi sonuçlar almasıyla ve bölgedeki en büyük üretici olan Polonya'nın öncülüğünde son on yılda üretim değerini % 60'ın üzerinde artırmasıyla Avrupa için artan bir trend oluşuverdi. İhracatın Avrupa yatak üretimini yönlendirmedeki rolü büyüyor, ancak endüstri Avrupa pazarında yoğunlaşmaya devam ediyor. Asya Pasifik, küresel yatak endüstrisi için yalnızca en büyük üretim ve ihracat üssü değil, aynı zamanda son on yılda en büyük ve en hızlı büyüyen pazar haline geldi. Çin ve Hindistan, dünya çapında sırasıyla ilk ve üçüncü yatak pazarlarıdır ve son on yılda, esas olarak hızlı bir kentleşme süreci, genişleyen bir orta sınıfın satın alma gücünün artması ve genel olarak iyileşme nedeniyle, yatak tüketimi açısından dikkate değer bir artış gösterdi. Konaklama sektörü her iki ülkede de pazarın büyümesine önemli bir teşvik sağladı. "
İyi bir performans sergileyen Kuzey Amerika'nın itici gücü, 2010-2019 döneminde tüketim değerini yıllık % 6 artıran dünyanın ilk yatak pazarı olan Amerika Birleşik Devletleri oldu. ABD aynı zamanda en büyük yatak ithal eden ülkedir. Son on yılda, Çin'den yapılan ithalat, büyük ölçüde, bu ürünü hem e-ticaret hem de perakendecilere yönelik kutu içinde sunulan yataklara yönelik artan talep nedeniyle önemli ölçüde arttı. Bu eğilim, ABD'nin yerli üretim lehine koruyucu tedbirler (Çin'den ithal edilen yataklara gümrük vergilerinin uygulanması ve antidamping) kabul ettiği ve Çin'den yapılan ithalatta keskin bir düşüşe neden olduğu 2019'da dramatik bir şekilde değişti.
Bununla birlikte, diğer Güney Asya ülkelerinden, özellikle Vietnam, Malezya ve Endonezya'dan yapılan ithalat, Çin'den yapılan ithalat düşüşünü fazlasıyla telafi etti. Bu ülkeler birlikte 770 milyon ABD Doları değerinde (2018'e göre dört kat daha yüksek) yatak ihraç ettiler ve bunların % 75'inden fazlası ABD pazarına yöneliktir.
Bazı önde gelen Çinli yatak üreticileri, etkiyi en aza indirmek için üretim yerlerini yeniden düzenleyerek stratejik ve hızlı bir şekilde yanıt veriyorlar. İhracata yönelik çalışan büyük üreticiler, esnekliği artırmak ve üretim, vergi ve nakliye maliyetleri en aza indirmek için üretim ve lojistik lokasyonlarını çeşitlendirmeye çalışıyor (vu bunu yalnızca diğer Asya ülkeleri olan Vietnam, Tayland, Malezya'da değil, aynı zamanda ABD ve Avrupa'da bile uyguluyorlar).
Yukarıda bahsi geçen konular, son on yılda küresel yatak sektörünü şekillendiren başlıca yapısal trendler arasındaydı. Covid-19 salgını sektöre farklı zorluklar getirdi. Ocak 2020'nin sonundan itibaren Çin'in neredeyse tüm perakende mağazaları kapandı (ör. Çin'in en büyük mobilya zinciri olan Red Star Macalline, 337 alışveriş merkezini Ocak sonundan Mart ayına kadar kapattı ve aynı durum ülke çapındaki 30 IKEA mağazası için gerçekleşti). Bir ay sonra, neredeyse tüm ülkeler salgının yayılmasından etkilendi ve sokağa çıkma kısıtlamaları dönemlerini başlatmak zorunda kaldı. Pek çok ülkede perakende ve üretim faaliyetleri askıya alındı. Ülkeler ve coğrafi alanlar arasında farklı sürelerde izolasyon ve kısıtlama dereceleri uygulandı ve bazı durumlarda bunlar hala devam etmektedir. Bu, özellikle gerçek mekanda faaliyet gösteren mağazalar için perakende satışlarda dünya çapında bir düşüşle sonuçlandı. Ancak dikkate alınması gereken bazı hususlar vardır.
Son yıllarda küresel yatak perakende pazarlarındaki fiziksel satış payları düşüren online kanal, gerçek mekanda faaliyet gösteren mağazaların satışlarındaki keskin düşüşü kısmen telafi ediyor. İlk dönem en büyük ev mobilyası ve yatak perakendecileri arasında online satışlarda hızlı bir artış kaydedildi. Çoğu perakendeci, 2019'un aynı dönemine kıyasla 2020'nin ilk yarısında odak noktasını online satışlara kaydırdı ve cesaret verici sonuçlar elde etti. Bu, hem yatak perakendecileri hem de üreticiler için, pazardaki online varlıklarını artırmak ve online ve offline kanalları entegre etmek ve böylece nihai tüketicilere yaklaşmak için yeni veya halihazırda başlatılan projelere yatırım yapma fırsatı olabilir.
Bazı yatak (ve döşemeli mobilya) üreticileri, talebin en düşük olduğu dönemde, üretimin bir bölümünü büyük ölçüde talep gören tıbbi cihazlara (yüz maskeleri gibi) ve tıbbi mindere kaydırdı. Özellikle hastane sektörü, yakın gelecekte artacağı tahmin edilen bir pazar nişinde önemli bir fırsat olarak görülebilir."