Furniture buyers from 158 countries have a regular date on their agenda for the giant trade platform, taking place between August 3-8, 2021. The date, August 3, has been determined considering that buyers from all over the world can have easy access to visit the exhibition. Thus, it is aimed that the trading between exhibiting companies and buyer delegations will become more efficient.
Some of the important reasons why you should be at IMOB Furniture Fair:
* The most beautiful examples of the product groups ranging from modern, classical, aged, and modular furniture to beds and bedding groups, armchairs, chairs, coaches, baby and teen rooms, and furniture accessories will be once again showcased at CNR IMOB in 2021 like every year.
* Chain store representatives, wholesalers, distributors, importers, exporters, architects, interior designers, decorators, industrial designers, and furniture store executives can meet their furniture needs from CNR IMOB.
* Visitors can seize a chance to discover thousands of design furniture products in the halls divided according to product groups, view and compare similar groups on the same platform.
* Bilateral B2B meetings and buyer delegation programs, which took place at CNR IMOB 2020 and received great attention from exhibitors and visitors, will have a more extensive scope in CNR IMOB 2021.
* Organized on a 150 thousand square meter area, the world's biggest furniture only, CNR IMOB will unite more than 600 companies with tens of thousands of domestic and international buyers.
* CNR IMOB, carrying the prestige of the Turkish furniture industry to the international arena, plays an efficient role in the branding process of exhibiting companies.
* CNR IMOB, with its global recognition, provides the Turkish furniture industry with an opportunity to boost its competitive power with the world and thus get into new international markets more easily.
* Turkey's biggest brands will come together with furniture manufacturers at the same exhibition and be one of the CNR IMOB exhibitors and seize a chance to gain a place on the world's biggest furniture platform.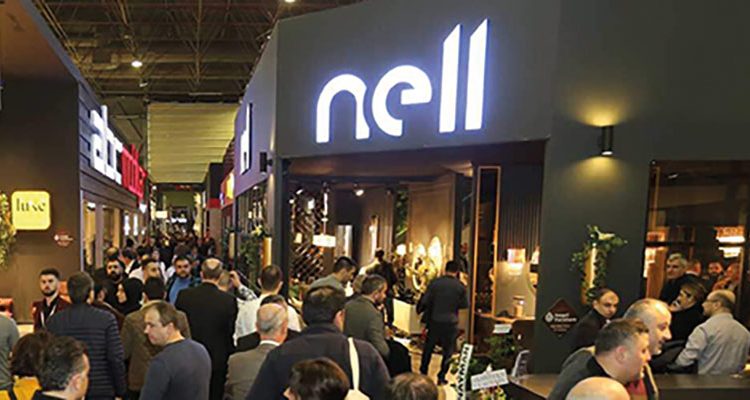 CNR IMOB 2021, 3 Ağustos'ta açılıyor
Liderlik koltuğunda oturabilmek kadar, kendini yenileyebilmek, teknolojiye ayak uydurabilmek ve küresel rakiplerinle aradaki mesafeyi koruyabilmek oldukça önemlidir. Ancak bu şekilde liderliğini sürdürebilirsin.
Toplam 158 ülkeden mobilya alıcısının ajandasında sabit bir şekilde yer edinen bu dev ticaret platformu, 3-8 Ağustos 2021'de düzenleyecek. 3 Ağustos tarihi, bütün dünyadan alıcıların fuarı kolaylıkla ziyaret edebilmesi göz önünde tutularak belirlendi. Bu sayede katılımcı firmalar ve alım heyetlerinin arasında gerçekleşen ticaretin daha verimli olabilmesi hedefleniyor.
IMOB fuarında olmanın birçok önemli sebeplerinden bazıları:
* Modern, klasik, eskitme ve modüler mobilya, yatak ve yatak grupları, koltuklar, sandalyeler ve kanepeler, bebek ve genç odaları ile mobilya aksesuarlarından oluşan ürün gruplarının en güzel örnekleri, her yıl olduğu gibi 2021'de de CNR İMOB'da sergilenecek.
* Zincir mağazaların yetkilileri, toptancılar, dağıtıcılar, ithalatçılar, ihracatçılar, mimarlar, iç mimarlar, dekoratörler, endüstriyel tasarımcılar ve mobilya mağaza sorumluları mobilya ihtiyaçlarını CNR İMOB'dan karşılayacak.
* Ziyaretçiler, binlerce tasarım ürünü mobilyayı aynı çatı altında, ürün gruplarına göre ayrılmış salonlarda ulaşabilecek, benzer ürünleri bir arada görerek kolayca karşılaştırma yapabilecek.
* CNR İMOB 2020'de gerçekleştirilen, katılımcı ve ziyaretçiler tarafından oldukça ilgi gören B2B ikili iş görüşmeleri ve alım heyeti programları CNR İMOB 2021'de daha kapsamlı bir şekilde hayata geçecek.
* 150 bin metrekare alanda gerçekleştirilecek olan dünyanın en büyük iki mobilya fuarından biri olan CNR İMOB, 600'ün üzerinde firmayı, yerli ve yabancı on binlerce alıcı ile buluşturacak.
* Türk mobilya sanayinin saygınlığını uluslararası alana taşıyan CNR İMOB, katılımcı firmalarının markalaşma sürecinde de etkin rol oynuyor.
* CNR İMOB, küresel bilinirliği sayesinde, Türk mobilya sektörünün dünya ile olan rekabet gücünü artırma, bu sayede uluslararası yeni pazarlara daha kolay açılma imkânı tanıyor.
* Türkiye'nin en büyük markaları ile aynı fuarda yer alacak olan mobilya üreticileri, CNR İMOB katılımcıları arasına girerek, dünyanın en büyük mobilya platformunda kendisine yer edinme şansı bulmuş olacak.
Editor
Ethem Sündük | [email protected]