We recommend that you have a bed providing you comfort, resting and giving you peace even with its appearance while you sleep.
Our design suggestion Poltrona Frau 'Lola Darling' bed, which will help you fall asleep, can take you to the Splendor of Italian Palaces.
The design that was equipped with very soft Pelle Frau Leathers and produced with superior craftsmanship features the signature of Italian Roberto Lazzeroni and the Poltrona Frau Quality seal. You can see closely and try it at BMS DESIGN CENTER. Furthermore, you can find Swedish Duxiana beds, which offer the comfort of a 7-star hotel to accompany this bed design, at BMS DESIGN CENTER.
Complementary products
Fidelio
We would like to introduce you to the Fidelio series, which will cause you to redecorate your bedroom.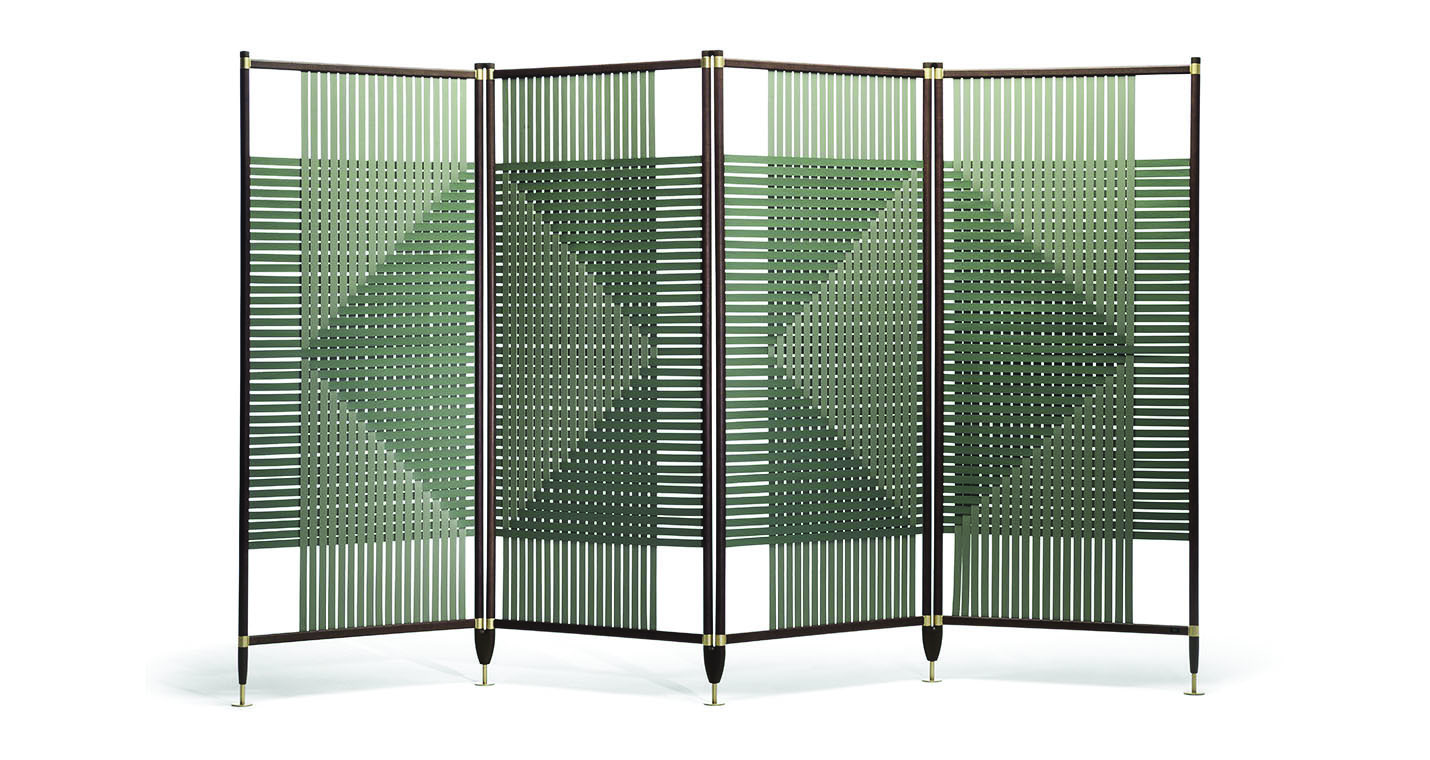 At this series, produced with the guarantee of Poltrona Frau as a modern and timeless storage solution, Italian craftsmanship and materials draws attention. The marble used in upper surface in its aesthetic details and leather details in drawer areas come to the forefront. In the series there are a long dresser, bedside nightstand and high nightstand collections.
It was designed by Fidelio Roberto Lazzeroni; you can customize Fidelio products according to your own taste with Pelle Frau's unique 73 different leather color options.
Plot Screen
The Plot screen, developed with Poltrona Frau – GamFratesi collaboration, draws attention among Poltrona Frau home collections.
It adds elegance to the space while making separate private areas in your bedroom.
It helps you redesign any corner with elegance as a modular divider wall in your room. Its foldable feature allows the use of different sizes and patterns.
The most distinctive detail of this design is the geometric patterns obtained by knitting application made using Pelle Frau® leather. The quality of its materials stands out in all its details.
YAŞAM KALİTENİZİ UYKU ALANIZDAKİ KONFOR İLE DEĞİŞTİRİN
Sağlıklı bir vücut için ve günün kaliteli geçebilmesi için uykunun süresinden ziyade kalitesinin artırılması daha önemlidir.
Yapılan bilimsel çalışmalar, uykusuzluğun beynimiz ve vücudumuz üzerinde çok ciddi etkiler yaptığını ortaya koyuyor.
İnsan vücudundaki belli başlı fizyolojik sistemler ve beyinle ilgili faaliyetler, uyurken yenileniyor.
Uykusuzluk durumunda ise ciddi sıkıntılar baş gösteriyor.
Bu nedenle uyku ve dinlenme alanını size huzur verecek ve hayat kalitenizi artıracak şekilde tasarlanmalı…
Uyurken size konfor sağlayan, dinlendiren ve görüntüsü ile bile size huzur veren bir yatağınızın olmasını tavsiye ediyoruz.
Tasarım önerimiz uykuya dalmanızda size yardımcı olacak Poltrona Frau "Lola Darling" yatak sizi İtalyan Saraylarının İhtişamına götürebilir.
Yumuşacık Pelle Frau derileriyle donatılmış ve üstün el işçiliği ile üretilen tasarımda İtalyan Roberto Lazzeroni imzası ve Poltrona Frau kalite mühürü bulunuyor. BMS DESIGN CENTER'da yakından görebilir ve deneyebilirsiniz. Ayrıca bu yatak tasarımına eşlik edecek 7yıldızlı otel konforunu sunan İsveçli Duxiana yataklarını BMS DESIGN CENTER'da bulabilirsiniz.,
Tamamlayıcı ürünler
Fidelio
Yatak odanızı yeniden dekore etmenize neden olacak Fidelio serisi ile sizi tanıştırmak istiyoruz.
Modern ve zamansız bir saklama çözümü olarak Poltrona Frau garantisi ile üretilen bu seride, İtalyan işçiliği ve malzemeleri dikkat çekiyor. Estetik detaylarında üst yüzeyinde kullanılan mermer ve çekmece alanlarında deri detaylar öne çıkıyor. Seride uzun şifonyer, başucu komidini ve yüksek komidin koleksiyonu bulunuyor.
Fidelio Roberto Lazzeroni tarafından tasarlandı, Pelle Frau'nun eşsiz 73 farklı deri renk seçeneği ile Fidelio ürünlerini kendi zevkinize göre kişiselleştirebilirsiniz.
Plot Paravan
Poltrona Frau – GamFratesi iş birliği ile geliştirilen Plot paravan Poltrona Frau ev koleksiyonları arasında dikkatleri üzerine çekiyor.
Yatak odanız içinde ayrı özel alanlar yaratırken mekana şıklık katıyor.
Odanızda modüler bölücü duvar olarak herhangi bir köşeyi zarafet ile yeniden tasarlamanıza yardımcı oluyor. Katlanabilir özelliği farklı boy ve desen kullanımı sağlıyor.
Bu tasarımın en ayırt edici detayı Pelle Frau® deri kullanılarak oluşturulan örgü uygulama ile elde edilen geometrik desenleridir. Malzemelerindeki kalite tüm detaylarında göze çarpıyor.