The mattress sector, which has had a stagnant season for a long time due to the pandemic process, enters the summer season with great expectations when the furniture changes and the marriage season begins. Tolga Batallı, Chairman of the Board of Acme Holding, underlining that high turnover was achieved in the sector during the summer season, from May to October, said "It is expected  that about 1 and 1.2 million people are preparing for marriage this year. We as Armis Yatak prepared for this season and entered the year 2022 with a big advertising campaign. We are reaching all our monthly targets for 2022. As of April this year, we recorded a growth of around 120%. We aim to reach the sales we have determined in the summer period, covering the second and third quarters of the year. We are expecting a significant increase in our sales in the summer season, especially in the summer months. Due to the constantly changing raw material costs, the prices in the sector also fluctuate. As Armis Yatak, we are making campaigns 4 times a year and offering products suitable for our customers' budgets. In the past, the bed was only a product given as a gift during the marriage exchange. Now, consumers have started to become more conscious while choosing a mattress, and to buy a mattress suiting their needs and body. They have become more aware of the importance of choosing the right mattress for uninterrupted sleep and a healthy body.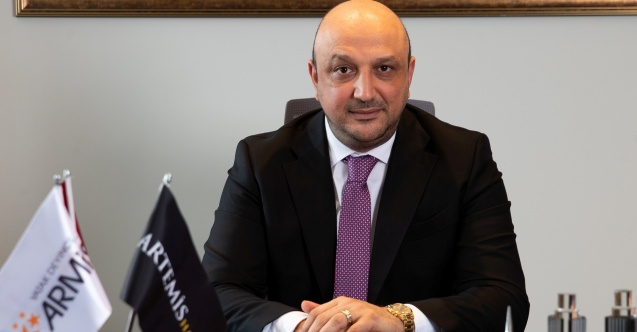 Armis Yatak CEO'su Batallı: Yatak sektörü pandeminin izlerini 2022 yılında silecek
Pandemi koşullarından en çok etkilenen sektörlerden biri olan yatak pazarı, 2022 yılının yaz sezonunda beklediği ivmeyi yakalamayı hedefliyor
Pandemi süreci nedeniyle uzun süre durgun bir sezon geçiren yatak sektörü, mobilyaların değiştiği ve evlilik sezonun başladığı yaz sezonuna büyük beklentilerle giriyor.
Mayıs ayından Ekim'e kadar uzayan yaz sezonunda sektörde yüksek cirolar elde edildiğinin altını çizen Acme Holding Yönetim Kurulu Başkanı Tolga Batallı, "Bu yıl 1 ile 1.2 milyon kişinin evlilik hazırlığı içinde olduğu düşünülüyor. Biz de Armis Yatak olarak bu sezon için hazırlık yaptık ve 2022 yılına büyük bir reklam kampanyası ile girdik. 2022 yılı için ay bazında yaptığımız tüm hedeflerimize ulaşıyoruz. Bu yıl Nisan ayı itibariyle %120 civarında büyüme kaydettik. Yılın ikinci ve üçüncü çeyreğini kapsayan yaz döneminde de belirlediğimiz satışlara ulaşmayı hedefliyoruz.Yaz sezonunda özellikle yazlık bölgelerde satışlarımızda belirgin bir artış bekliyoruz. Sürekli değişkenlik gösteren hammadde maliyetleri nedeniyle sektördeki fiyatlar da değişkenlik gösteriyor. Armis Yatak olarak yılda 4 defa kampanya yapıyor ve müşterilerimizin bütçesine uygun ürünler sunuyoruz. Eskiden yatak sadece evlilik alışverişi sırasında hediye olarak verilen bir üründü. Artık tüketiciler yatak seçerken daha da bilinçlenmeye, ihtiyacına ve vücuduna uygun yatak almaya başladı. Doğru yatak seçiminin, kesintisiz uyumak ve sağlıklı bir beden için öneminin daha çok farkına varmaya başladılar." dedi.