Offering excellent opportunities, HGH India 2020, India's leading trade show for home textiles, home décor, houseware, and gifts is scheduled to be held in Mumbai for the 9th time, 7th July for HGH India Plus members, 8-10 July 2020 for all trade visitors.
Over 19 leading mattress brands and manufacturers exhibited in HGH India last year with several innovations in spring, memory foam, coir and other varieties of high quality mattresses and pillows.  Readymade mattress demand in India has been doubling year after year during the last 5 years leading to constant entry of new products, new brands and new range coming into the market every day.  Retailers, distributors, institutional buyers and interior designers need to keep pace with this dynamic segment.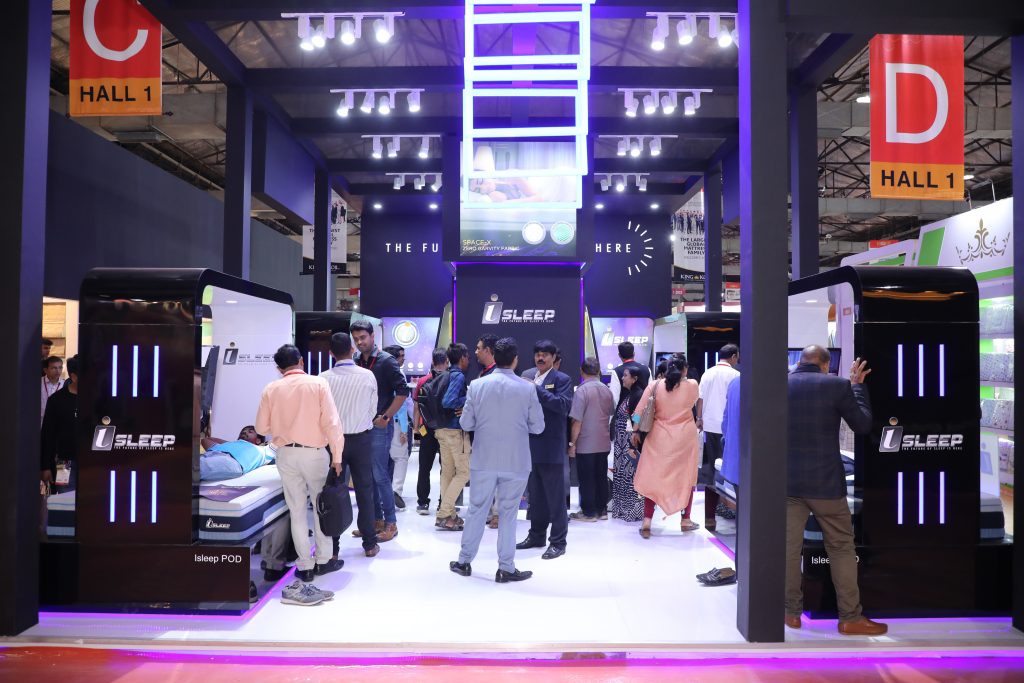 HGH India 2019 helped visitors understand innovations and latest developments from well established brands like Kurl-on, Springfit, Duroflex, King Koil, Centuary and Nilkamal.  Besides, established regional and upcoming players like Memoir, Coirfit, Dr. Back, Repose, Relaxwell, Magenta, Sleepmax also offered a diverse range of mattresses and pillows for different market segments in their effort to go national.
Looking at the growing importance, HGH India 2020 will undertake a special promotion of this segment under the theme of Sleep Technology.
The organizers are expecting bigger number of exhibitors this year. Turkey is one of the target potential for HGH according to the HGH project manager.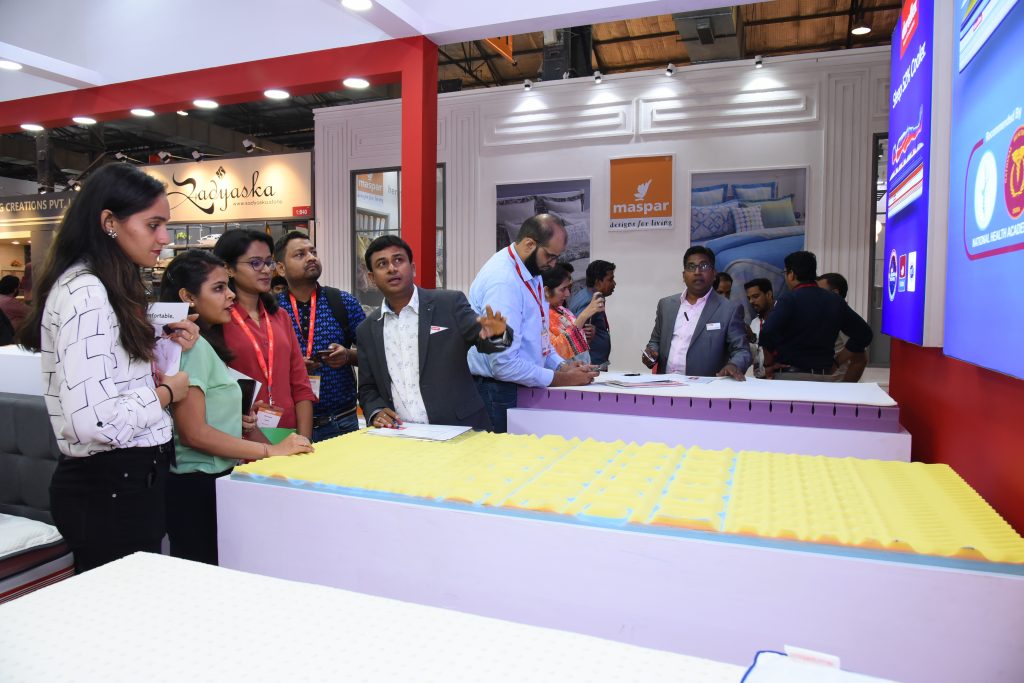 Consumer demand for home products in India is increasing by 20-25% per annum. In India's growing domestic market, HGH India will help you identify potential business partners, showcase new products for target groups, meet & network with major trading houses, discover new business opportunities & enhance your brand image.
HGH India is scheduled at the beginning of the prime sourcing season for Indian trade buyers. Growing number of trade visitors & exhibitors year after year is the testimony of HGH India's effectiveness in delivering business results. Over 80% of the exhibitors & 90% of the visitors have been returning year after year, reflecting the importance of this trade show for both sellers & buyers.
HGH India is a global convergence hotspot for international exhibitors & domestic players. It is a truly international trade show for the tasteful Indian buyer. HGH India 2020 is a unique & the most trusted platform for exploring the unexplored horizons of the vast & multifaceted India market.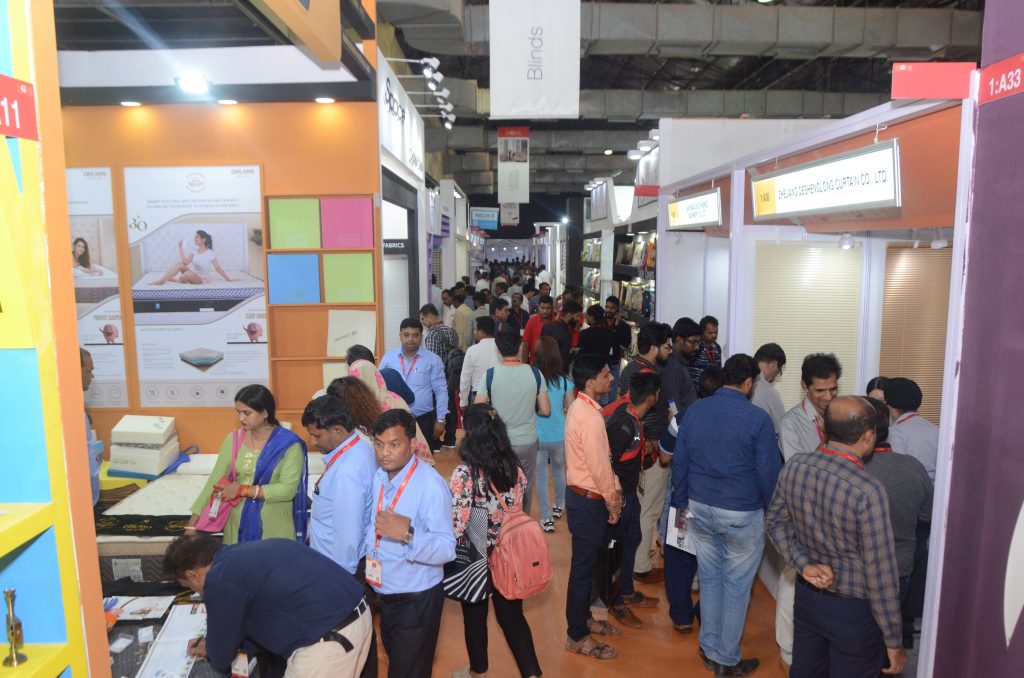 Connecting Collaborators
HGH India is a comprehensive hub for market research, trend information, product innovations & cost-effective sourcing for all kinds of business collaborators.
Promising to be bigger& better for the ninth year, HGH India 2020 will offer a versatile platform for brands & manufacturers to present their innovations & trending collections to their channel partners & institutional buyers in the Indian market.
2019 was a real success!
HGH India 2019 received an overwhelming response from 35,900 trade visitors (+2.9%) from 500 cities and towns across India. These serious trade buyers had come to explore and source products from 700 brands and manufacturers (+15%) from 32 countries.
SOME TESTIMONIALS:
Ebru Bayramoglu
Head of Global Business Development, Home & Interior Textiles, Lenzing
Coming to HGH India is a very good experience. Here, we get an understanding of the Indian market, and this is important to me. We supply not only to the Indians consumer via our value chain partners, but also to the international market via Indian producers which are exporting to the US, Europe, and other countries.
Amit Gupta
Director Marketing, Veriza
"This is our fifth year at HGH India and we feel it is the right platform to launch new brands. Veriza was launched at HGH India, and it has been a great journey since then. We have seen great team spirit here, especially from the organizer's side. Everybody has been supportive, and the whole industry has come together as one."
Piyush Parakh
Director, Artypillar
"HGH India 2019 has been a good show. The team has worked really well, and allowed visitors to come in unaffected, and we hope to see more success next year. We have been participating in HGH India since 2016, and have received a good response since then."
Hans van Aken
General Export Manager, Forest Group, The Netherlands
"We have seen more customers this year, than last. HGH India is a good place for us to market our goods. Over the last six years, it has only become better as it grows. Through HGH India, we get a lot of enquiries from all over India, and because of the trade show, our brand has become bigger and stronger in the Indian market."
Gaurav Sureka
Director, Ascent Decor Private Limited
HGH India team worked very hard to deliver results. I really appreciate their team efforts over the year. So, hats off to them, they have pulled it off very nicely and thank you so much for keeping us on track.
Rajjnish Aroraa
Vice Chairman, Dicitex Furnishings
This is the eighth successive year of our participation and I have seen HGH India grow every year! I'm so happy to see 700 exhibitors here. People now look up to HGH India for new ideas, innovations and a source of newest trends and direction where industry is heading. I am looking forward to HGH India 2020.
Abhinav Mahajan
Director, Maspar
The response at HGH India 2019 has been tremendous, and we have built a big customer base here. We have seen a lot of growth, as a result. Thanks to HGH India, we have been able to reach out to retailers, and showcase our products. This inspires us to keep coming back.
#HGHIndia, #mattress, #decor, #hometextile, #INDIA, #sleep, #sleepproducts, #bedding, #export, #import